Ole Miss Rebels vs. Auburn Tigers Predictions, Odds, Picks
Nothing like a little off-field controversy for Auburn following their biggest win of the season. The Rebels trail only one team when it comes to total offense as they hit the road Saturday. The two teams kick off 7:00 p.m. ET Saturday evening on ESPN in Auburn.
Score Prediction
Ole Miss 33, Auburn 30
Best Bet
Ole Miss ML
Under
Ole Miss Rebels vs. Auburn Tigers Predictions
The defense isn't much, as they've been victim of high tempo games against strong offenses. Ranking 189th overall, it should be another higher-scoring game. The Tigers come off a bye, so the Rebels are at a slight disadvantage with rest but do have the QB advantage with Matt Corral over Auburn's Bo Nix.
Speaking of Nix, he's been just fine after some early to mid-season concerns. The game will most likely be won on the ground for the Tigers, as that is their main area of advantage over the Rebels defense. The difference is that at some point in the game – most likely the first half – Auburn is going to have to keep up with Ole Miss and start throwing.
They have enough defensive pressure to get to Corral, but it's too few and far between him throwing for big gains. Ole Miss did show signs of being able to handle the run game against LSU, which would make the Tigers one-dimensional and beatable.
More Free College Football Picks
Ole Miss Rebels vs. Auburn Tigers Betting Odds
Auburn is a 2.5-pont home favorite against Ole Miss. The Rebels are 5-2 ATS this year while the Tigers are 4-3.
The total for this game is 66.5 points. The combined O/U for both teams this year is 7-7.
Ole Miss Rebels vs. Auburn Tigers Betting Resources
Matchup: SEC
Date: Saturday, October 30, 2021
Venue: Jordan-Hare Stadium
Location: Auburn, Alabama
TV-Time: ESPN - 7:00 p.m. ET
Ole Miss Rebels Betting Analysis
Straight Up - SU, Against the Spread - ATS, Over-Under (O/U)
SU: 6-1
ATS: 4-2-1
O/U: 3-4
ATS - Home: 3-1-1
ATS - Away: 1-1
It's all about the offense for Ole Miss, it has been all season. Just how good their defense is still remains a question, and no doubt will be tested again on Saturday. The issue is stopping Corral not just in the air but on the ground.
He leads the team in rushing yards and attempts, while throwing for over 1900 yards, 15 TDS and just 1 INT. Snoop Conner has 9 rushing TDs and is just behind Henry Parrish, Jr. in yards.
The two have combined for nearly 800 rushing yards on the year. Dontario Drummond continues to separate himself from the rest of the Rebels receivers, totaling 619 yards and 6 TDs in just 7 games. The defense ranks 189th in the country, 195th when it comes to rushing, giving up 198 YPG on the ground.
Auburn Tigers Betting Analysis
Straight Up - SU, Against the Spread - ATS, Over-Under (O/U)
SU: 5-2
ATS: 4-3
O/U: 4-3
ATS - Home: 2-2
ATS - Away: 2-1
The Tigers have an amazing opportunity to run the football against the Rebels, because anyone can run the football against the Rebels. Nix leads a balanced offense, ranked 47th in the nation.
Nix has thrown for 8 TDs to 2 INTs, also adding two more scores on the ground. Tank Bigsby is the workhorse back, but Jarquez Hunter is deadly averaging over 8 yards a touch. Bigsby has 6 rushing scores to Hunter's 3, but both provide depth and skill at the RB position.
Nix has a couple of WRs to throw to, helping him move the ball around. Demetris Robertson,Kobe Hudson and Shedrick Jackson are all viable targets for Nix. The Tigers defense isn't terrible, ranked 87th in the nation, but that simply may not be good enough to hold down the Rebels.
The Auburn Tigers have covered the spread in eight of their last 12 games when facing the Ole Miss Rebels. (AP)
Inside the Stats - Ole Miss Rebels
Record: 6-1
VI Ranking: 7
Points Scored: 293
Points Allowed: 198
PS/G: 41.9 (7th)
PA/G: 28.3 (84th)
Inside the Stats - Auburn Tigers
Record: 5-2
VI Ranking: 21
Points Scored: 248
Points Allowed: 138
PS/G: 35.4 (23rd)
PA/G: 19.7 (28th)
Key Players to Watch
MISS: Matt Corral - QB (140/207, 1,913 yards, 15 TD, INT)
MISS: Dontario Drummond - WR (36 catches, 619 yards, 6 TD)
AUB: Tank Bigsby - RB (102 carries, 526 yards, 6 TD)
AUB: Bo Nix - QB (128/211, 1,488 yards, 8 TD, 2 INT)
Ole Miss Rebels vs. Auburn Tigers Betting Conclusion
There's a lot of love for Auburn to handle the game and the spread, but there's great value in the Rebels ML. The Tigers should be able to take advantage of a team giving up just under 200 yards per-game on the ground, but it only takes a quick run by the Rebels to move Auburn off that strategy.
Controversy aside, the Tigers are going to have their hands full taking some major chances getting to Corral. That's the downside for Auburn, any major miss on a blitz or tight throw by Nix should result in a huge play for the Rebels.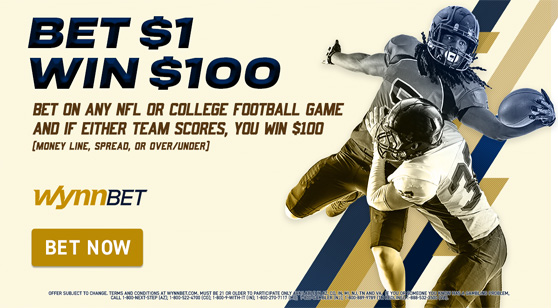 Ole Miss Rebels vs. Auburn Tigers Betting Trends
Auburn has covered the spread in eight of its last 12 game when facing Ole Miss.
Auburn has won five of its last seven games.
Auburn has won 16 of its last 20 home games.
Ole Miss has gone UNDER the point total in four of its last six road games.
•