NBA
Last Updated Aug 30, 2021, 9:46 AM
Suns vs. Lakers Predictions, Odds, Preview
Mar. 2, 2021

by Jonathan Willis
NBA Expert
VegasInsider.com
The Phoenix Suns have been one of the hottest teams in the NBA over the last month. Phoenix was 8-8 on January 27, but the Suns have won 14 of their last 17 games to be one of the top four teams in the Western Conference ahead of the All-Star Break.
They have yet to face the Los Angeles Lakers this season though, and they will be taking on the Lakers in the Staples Center in their second-to-last game before the All-Star Break.
Suns vs. Lakers Betting Resources
Betting Odds - Suns vs. Lakers
Subject to Change
Spread: Lakers -2
Money-Line: L.A. -130, Phoenix +110
Total: 215.5
After dropping four straight games, the Lakers have rebouned with back-to-back victories at the Staples Center. (AP)
Suns vs. Lakers Current Form-Last Game
Phoenix has only been blown out once over the last month. The Suns lost to the Pelicans 123-101 in New Orleans back on February 3. Their other two losses came by four points against Brooklyn and three points against Charlotte.
That loss to the Nets was a heartbreaker as the Suns led by as many as 24 points before being outscored by 25 points in the second half.
Each of the Suns' last seven wins came by at least nine points. That started with a win over Philadelphia in mid-February and extended with subsequent victories over Orlando, New Orleans, Memphis, Portland, Chicago, and Minnesota. Five of those victories were by 18 points, highlighting Phoenix's recent dominance.
The Suns beat the Timberwolves in all four quarters on Sunday night in Minnesota. Devin Booker had a superb night from the floor, knocking down 15 of 26 shots for a game-high 43 points.
Deandre Ayton and Chris Paul each notched a double-double in the victory. Minnesota had a rough night from the field, hitting just 37.6 percent of its field goals and 22.9 percent of its threes.
L.A. snapped a four-game losing streak on Friday night against Portland. Dennis Schroder returned to the lineup after missing over a week due to COVID protocol, and that gave this offense a spark. Schroder and LeBron James combined for 50 of the Lakers' 102 points in the win over the Blazers.
It was a team effort from the Lakers on Sunday night against the Warriors. No player scored 20 points, but six different Lakers ended the evening in double digits. L.A. did a good job shutting down Golden State's perimeter shooting too, as the Warriors made just 23.5 percent of their triples.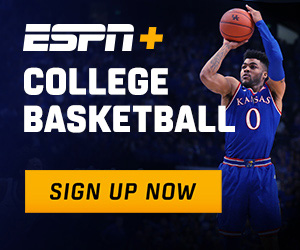 Suns vs. Lakers Head-to-Head
Feb. 10, 2020 - Lakers 125 vs. Suns 100, L.A. -13, Under 230.5
Jan. 1, 2020 - Lakers 117 vs. Suns 107, L.A. -11, Under 225.5
(SU-Straight Up, ATS - Against the Spread, OU - Over-Under)
Phoenix Suns Betting Outlook
Inside the Stats (2020-2021)
Overall: 22-11 SU, 22-11 ATS, 16-17 OU
Road: 11-5 SU, 11-5 ATS, 6-10 OU
Devin Booker and Chris Paul are the first Phoenix teammates to be selected for the All-Star Game in over a decade. They have the Suns closing in on their first postseason appearance since Steve Nash and Amar'e Stoudemire were both All-Stars and led Phoenix to the 2010 Western Conference Finals.
Booker leads the team with 25.5 PPG. He is no longer the only offensive option, and the offense no longer runs through him, so that has allowed Booker to become a more dangerous shooter. He is making over 50 percent of his field goals for the first time in his career, and he has increased his three-point percentage too.
CP3 brought his veteran leadership to the Suns, and that has paid off in a huge way. Paul's teams have made a habit of overachieving in recent years.
No one expected Phoenix to be anything more than a fringe playoff contender, yet this team is putting up its best offensive numbers since Nash was running the point in Mike D'Antoni's system.
The veteran guard is averaging 16.4 PPG and 9.0 APG. He has been an efficient scorer too, averaging close to 50/40/90 by making 48.8 percent of his field goals, 38.6 percent of his threes, and 96.2 percent of his free throws.
Deandre Ayton is playing well too. Ayton is making over 60 percent of his field goals and averaging a double-double with 14.5 PPG and 11.6 RPG. He is one of the best on the offensive glass, helping Phoenix get a few extra possessions per game in that regard.
Los Angeles Lakers Betting Outlook
Inside the Stats (2020-2021)
Overall: 24-11 SU, 16-19 ATS, 12-23 OU
Home: 11-7 SU, 7-11 ATS, 9-9 OU
Anthony Davis will be out for another two weeks, so the Lakers will have to hold it down without their best big man. Fortunately, Los Angeles has depth in the frontcourt.
James is having another sensational season. He can explode for a triple-double on any night with 25.5 PPG, 8.1 RPG, and 7.8 APG. Although he is now 36 years old, James remains one of the most unguardable players in the NBA. He is making over 50 percent of his field goals, but he is a mediocre three-point shooter (35.8 percent).
There are some talented big men coming off the bench too. Montrezl Harrell and Kyle Kuzma each bring something different to the table. Harrell can bang the boards and hang with opposing big men, while Kuzma can stretch the perimeter with a decent three-point touch.
Schroder isn't very efficient, but he is a legitimate scoring threat that can create his own shot. He is averaging 14.4 PPG this season, making 43.8 percent of his field goals and 30.5 percent of his threes. We have seen more scoring from him without James, but he has been extremely hit or miss from beyond the arc.
Key Injuries
Phoenix Suns
SF Dario Saric: Ankle - Questionable
Los Angeles Lakers
PF Anthony Davis: Achilles - Out
Suns vs. Lakers Prediction
Phoenix has been playing superb all-around basketball. The Suns are fourth in the league in scoring defense (107.5 PPG), second in the NBA in perimeter defense, and they are one of the best offenses at avoiding turnovers.
They do a great job of moving the ball around to get off the best shot, so they should be able to break down the Lakers' defense. Without Davis, they won't be able to dominate in the frontcourt, leading to a Phoenix win.
Score Prediction: Suns 114, Lakers 105
Best Bet: Phoenix +2
Daily Newsletter - Sign Up Today!
Sign up to get daily betting columns and advice delivered directly to your inbox.
We may be compensated by the company links provided on this page.
Read more