NBA
Last Updated Aug 30, 2021, 9:44 AM
Knicks vs. Hawks Predictions, Odds, Preview
May 28, 2021

by Jonathan Willis
NBA Expert
VegasInsider.com
We saw the difference that an arena full of fans can make on Wednesday night. A packed house at Madison Square Garden got behind the New York Knicks and helped propel them to a second half comeback against the Atlanta Hawks.
The Hawks led the Knicks by 13 points at halftime, but they could only score 35 points in the second half on their way to a 101-92 loss. This series is now knotted 1-1 heading into Game 3 in Atlanta on Friday night.
Knicks vs. Hawks Betting Resources
Betting Odds - Knicks vs. Hawks
Subject to Change
Spread: Hawks -4
Money-Line: Atlanta -175, New York +155
Total: 211
The Knicks seek a 2-1 series lead over the Hawks as things move to Atlanta on Friday. (AP)
Knicks vs. Hawks Current Form
Trae Young was the hero of Game 1. Atlanta's young guard led all scorers with 32 points and hit the game-winner with less than a second remaining to give the Hawks a 107-105 win over the Knicks. Young immediately became a villain in the Big Apple with his playoff debut.
It wasn't just the Trae Young show though. Bogdan Bogdanovic had 18 points and finished with a game-high plus-minus of +17. Lou Williams provided some quality scoring off the bench with 13 points and 13 minutes, and Clint Capela pulled down 13 rebounds.
Alec Burks was solid off the bench for the Knicks in Game 1 with 27 points on 9 of 13 shooting. Derrick Rose continued to play well too, scoring 17 points and adding five assists for the hosts.
However, the starters struggled too much with Julius Randle going 6-of-23 from the field. Randle, Reggie Bullock, and R.J. Barrett combined to go just 3-of-17 from beyond the arc.
The Knicks looked set to go down 0-2 in this series on Wednesday night. However, they turned things on in the second half, as they went 7-of-10 from beyond the arc in the third quarter to pull ahead of the Hawks by one point entering the fourth quarter. The crowd took over from there and willed the Knicks to a series tying victory.
Rose overcame a poor start to lead the team with 26 points. It was an impressive win for the Knicks considering they shot just 38.3% from the floor as a team, and Randle struggled to hit his shots once again.
Barrett didn't play well either, yet New York was able to grit out a victory as Atlanta shot just 36.9% from the field.
Young was once again the game's leading scorer with 30 points. However, the rest of his teammates had a hard time hitting shots. Bogdanovic went 2 for 13 from beyond the arc, and Danilo Gallinari went 2-of-10 from the field. John Collins got in foul trouble early and only played 15 minutes in the loss.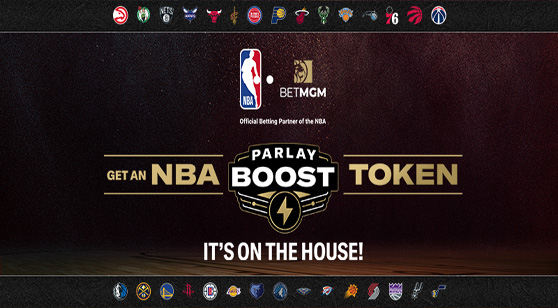 Hawks vs. Knicks Head-to-Head
May 26, 2021 - Knicks 101 vs. Hawks 92, New York -2, Under 213.5
May 23, 2021 - Hawks 107 at Knicks 105, Atlanta +1, Under 214
Apr. 21, 2021 - Knicks 137 vs. Hawks 127 (OT), New York +1.5, Over 219
Feb. 15, 2021 - Knicks 123 vs. Hawks 112, New York +1.5, Over 219
Jan. 4, 2021 - Knicks 113 at Hawks 108, New York +7.5, Under 223.5

(SU-Straight Up, ATS - Against the Spread, OU - Over-Under)
New York Knicks Betting Outlook
Inside the Stats (2020-2021)
Overall: 42-32 SU, 46-27-1 ATS, 32-42 OU
Road: 16-20 SU, 23-13 ATS, 15-21 OU
If the Knicks are going to win this series, they need more production out of Randle. The team's undisputed MVP during the regular season has not been at his best to this point.
Randle is shooting 28.2% from the floor against the Hawks. While he is doing a great job protecting the rim and rebounding, we saw him light up the Hawks with his shooting in the regular season. That's what the Knicks are counting on from Randle on Friday night.
Rose is the Knicks' leading scorer and set-up man through two games. Rose had a resurgent 2020-21 season with this team, somewhat rolling the clock back on his career.
His ability to distribute has helped a team without much offense, and he has continued to shoot well from beyond the arc despite not being a great three-point shooter for most of his career.
Aside from Rose, only one other Knicks player has shot well from the field. Burks is making 50% of his field goals and is averaging 19.0 PPG in two games. That has given the Knicks a huge bench advantage, and their bench has outscored the Hawks' bench in both games.
Atlanta Hawks Betting Outlook
Inside the Stats (2020-2021)
Overall: 42-32 SU, 40-33-1 ATS, 35-39 OU
Home: 25-11 SU, 23-13 ATS, 16-20 OU
We've seen Young seize the moment in his playoff debut. Young has been the best player on the floor in both games for his ability to hit shots and create opportunities for his teammates.
The third-year guard from Oklahoma is shooting better than 50% from the floor, and he will look to steal the show once again in his first postseason game in Atlanta.
Bogdanovic has emerged as the second leading scorer on the Hawks. He signed a four-year, $72 million contract with Atlanta in November, and he has proven to be worth that sum.
Bogdanovic was solid in Game 1, but he had some trouble hitting his looks from distance on Wednesday. An encouraging home crowd might help him shake off those woes in Game 3.
De'Andre Hunter has not looked the same since returning from injury. Hunter played just five regular season games after January. He has undergone surgical and non-surgical procedures for his right knee, but he has lost a lot of his explosiveness and is having a real hard time making baskets.
Hunter went 12-of-38 from the floor in those five games, and he is 5-of-16 from the field in this series.
It hasn't been a good series for Atlanta's big men. The Hawks are getting outrebounded by 10 boards a game, as both Collins and Capela are having trouble with the Knicks' size and physicality. They ranked in the top ten in rebounding during the regular season, so this is something the coaching staff wants to change.
Key Injuries
New York Knicks
C Nerlens Noel: Ankle - Questionable
C Mitchell Robinson: Foot - Out
Atlanta Hawks
SF Cam Reddish: Achilles - Out
Knicks vs. Hawks Prediction
The best bet on Friday is the 'under'. The Knicks have done a great job allowing Young to get his points and shutting down the rest of the Hawks' scorers, and Atlanta has limited Randle.
Score Prediction: Knicks 104, Hawks 99
Best Bet: Under 211
We may be compensated by the company links provided on this page.
Read more