NBA
Last Updated Aug 30, 2021, 9:44 AM
Jazz vs. Grizzlies Predictions, Odds, Preview
May 29, 2021

by Jonathan Willis
NBA Expert
VegasInsider.com
The Utah Jazz are looking to wrest control of the series away from the Memphis Grizzlies on Saturday night in Grind City.
These teams split their first two games in Salt Lake City, giving home court advantage to the last team to earn a playoff berth.
Utah was a massive favorite to advance over Memphis at the start of their first round series, as only five No. 8 seeds have beat No. 1 seeds in the first round.
Jazz vs. Grizzlies Betting Resources
Betting Odds - Jazz vs. Grizzlies
Subject to Change
Spread: Jazz -5
Money-Line: Utah -210, Memphis +180
Total: 224
The Jazz hit the road to Memphis on Saturday looking for a 2-1 series lead over the Grizzlies. (AP)
Jazz vs. Grizzlies Current Form
Memphis gritted out a 112-109 victory over Utah in Game 1. Dillon Brooks put together one of the best performances of his career in the win, scoring a game-high 31 points on 13-of-26 shooting.
Brooks also had seven rebounds for the Grizzlies to grab the second-most rebounds of anyone on his team.
Jonas Valanciunas and Ja Morant played very well too. Valanciunas had 15 points and 12 rebounds (six offensive), but he did get into a bit of foul trouble against Utah's big men.
Morant went 11-of-21 from the floor for 26 points and did a good job of setting things up without committing turnovers. Memphis had just nine turnovers in the game.
Utah struggled from the three-point line in Game 1. NBA Sixth Man of the Year Jordan Clarkson went 0-for-8 from downtown, and the Jazz went 12-of-47 from beyond the arc as a team.
Bojan Bogdanovic led the Jazz with 29 points, but everyone else struggled.
Rudy Gobert had a double-double, but he fouled out in 25 minutes. Mike Conley went 6-of-18 from the floor, and although he had 11 assists, the poor shooting played in a part in the loss.
The Jazz looked much better in Game 2 as Donovan Mitchell finally returned from a sprained ankle. Mitchell hadn't played since April 16 after suffering the injury, and he didn't miss a beat. He led Utah with 25 points in 26 minutes, and that opened up the floor for everyone else.
Gobert had 21 points, 13 rebounds, and four blocks, and Conley had 20 points and 13 rebounds. Bogdanovic had another solid performance too, but Clarkson continued to sputter off the bench.
Morant did what he could to will the Grizzlies to victory, but it wasn't enough in the end. Last year's Rookie of the Year went 15-of-26 from the floor and got to the line 20 times to finish with 47 points in a 141-129 defeat. Brooks and Valanciunas had strong efforts in the loss too.
The bench was what doomed the Grizzlies in Game 2. Memphis' bench players combined to shoot 30% from the floor and could only provide 14 points. Grayson Allen struggled in particular, failing to score a point on six shots.
We are unlikely to see as many points in Game 3 as we saw in Game 2. These teams combined to shoot 69 free throws on Wednesday night.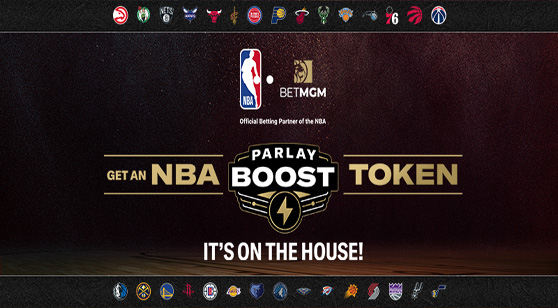 Jazz vs. Grizzlies Head-to-Head
May 26, 2021 - Jazz 141 vs. Grizzlies 129, Utah -10, Over 219.5
May 23, 2021 - Grizzlies 112 at Jazz 109, Memphis +8, Over 216.5
Mar. 31, 2021 - Jazz 111 at Grizzlies 107, Memphis +6, Under 225
Mar. 27, 2021 - Jazz 126 vs. Grizzlies 110, Utah -9, Over 227.5
Mar. 26, 2021 - Jazz 117 vs. Grizzlies 114, Memphis +10, Over 229

(SU-Straight Up, ATS - Against the Spread, OU - Over-Under)
Utah Jazz Betting Outlook
Inside the Stats (2020-2021)
Overall: 53-21 SU, 42-32 ATS, 35-38-1 OU
Road: 21-15 SU, 18-18 ATS, 17-18-1 OU
Mitchell's return was the spark the Jazz needed in Game 2. Mitchell was the team's best offensive weapon this season, and he is the only player on Utah that can consistently create his own shot. He averaged 26.5 PPG this year, and he shot well on Wednesday.
Utah is going to need more out of Clarkson. He was on fire for the first three months of the season, but he sputtered down the stretch and brought those struggles into the playoffs.
Clarkson is shooting 33.3% from the floor and 7.1% from beyond the arc against Memphis, and that's untenable if the Jazz are going to make a serious run at a title.
We've seen better play out of the other key contributors on this roster. Bogdanovic is the second leading scorer for the Jazz in the playoffs, and Conley is averaging 21.0 PPG and 13.0 APG. Gobert continues to be a double-double big man on the interior that plays solid defense too.
Memphis Grizzlies Betting Outlook
Inside the Stats (2020-2021)
Overall: 41-35 SU, 44-32 ATS, 38-38 OU
Home: 19-18 SU, 20-17 ATS, 14-23 OU
Morant isn't the best three-point shooter and needs to develop that area of his game. However, that's the only real complaint you can have with the second-year guard. Morant has come up big in both games, and he is getting to the foul line.
This offense runs through him, and Morant has done a good job setting things up for his teammates against one of the best defenses in the NBA.
In the regular season, Brooks was good but not great. Brooks made 41.9% of his field goals and 34.4% of his threes, but he has taken it to another level in the playoffs. He is making 57.5% of his field goals and 57.1% of his threes through the first two games against the Jazz.
There will likely be some regression soon from Brooks, yet Memphis fans are hoping he can stay hot for the rest of this series.
Valanciunas is a double-double threat that has played well despite having to go against Gobert. Valanciunas is averaging 16.5 PPG and 9.0 RPG in this series, and he is making 53.8% of his field goals.
The X-Factor for the Grizzlies is Jaren Jackson. The former Michigan State standout was a key piece in their playoff push last season, but he has not looked the same since his season-ending injury in 2020.
Jackson made just 42.4% of his field goals and was 28.3% from downtown in 11 regular season games. Those shooting woes have continued in the playoffs.
Key Injuries
Utah Jazz
Memphis Grizzlies
SG Sean McDermott: Ankle - Questionable
Jazz vs. Grizzlies Prediction
Memphis has been outperforming expectations, and it's time for the Grizzlies to fall flat. Utah will make the necessary defensive adjustments to limit Brooks and Morant, leading to a comfortable Jazz road win on Saturday night.
Score Prediction: Jazz 117, Grizzlies 105
Best Bet: Utah -5
We may be compensated by the company links provided on this page.
Read more