NBA
Last Updated Aug 30, 2021, 9:44 AM
Suns vs. Clippers Predictions, Odds, Preview
June 24, 2021

by Michael Crosson
NBA Expert
VegasInsider.com
The Western Conference Finals will resume on Thursday night with the Suns and Clippers set to square off for a pivotal Game 3 in the City of Angels at nine o'clock Eastern time on ESPN.
Suns vs. Clippers Betting Resources
Betting Odds - Suns vs. Clippers
Subject to Change
Spread: Suns -1
Money-Line: Phoenix -115, L.A. -105
Total: 221
After dropping another heartbreaker on the road in Game 2, the Clippers return to the Staples Center for Game 3 as a one-point underdog against the visiting Suns – which is roughly a three-point swing from the previous two lines set in this series (PHX -4).
The total for Thursday's event is stationed at OU 221, which sits in the same ballpark as the previous two marks in this series (O 220, U 222.5).
Paul George and the Clippers return home looking to dig out of a 2-0 hole against the Suns. (AP)
Suns vs. Clippers Current Form
After admirably knocking off the defending champs in six games to open the postseason, the Suns brought that same imposing energy into their second-round matchup against the Nuggets – throttling Denver by an average of 15.5 points per victory across the brief four-game sweep.
L.A.'s representation in the Western Conference Finals, on the other hand, is rather surprising, considering the Clippers have trailed two-games-to-none in both of their postseason matchups so far – in addition to losing superstar Kawhi Leonard (knee) down the stretch of a tight series against Utah.
The bumps and bruises from the Clippers' previous 13 playoff games finally caught up to them in their series opener against Phoenix, as Paul George was the only one keeping L.A. competitive for most of the event by scoring 33 points on 48% from the field across the first three quarters – resulting in Game 1 going to the fourth tied at 93 apiece.
P.G. completely ran out of gas in the fourth though – as the seven-time All-Star missed all his field-goal attempts in the final stanza (1 point, 0-5 FG), which seemingly paved the way for Phoenix to create separation down the stretch and escape with a narrow cover.
George (1-8 3FG) wasn't quite as deadly at the offensive end for his team in Game 2 – which resulted in quite the rollercoaster of an affair.
In Game 2, L. A.'s supporting cast needed to pull remarkably more weight to catapult themselves into contention in the bout – eventually setting the stage for Playoff P. to bury a couple of clutch shots down the stretch to give the Clippers a one-point lead with roughly 24 seconds left in the fourth.
On the following possession for the Suns, Phoenix's Mikal Bridges committed an offensive foul – which granted P.G. a set of free throws that could potentially extend L.A.'s lead to three points with 8.2 seconds left.
George clunked both free throws though, ultimately giving Phoenix one last time down the floor to win it – and they did, as DeAndre Ayton caught a lob from Jae Crowder in the closing moments to seal the Clippers' third straight two-game deficit of the postseason.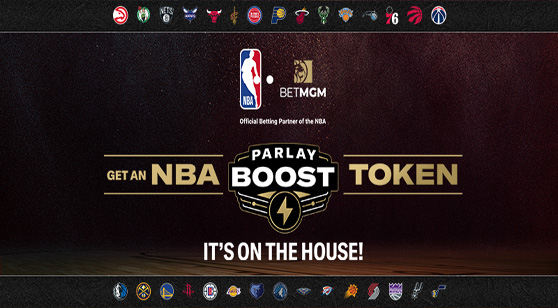 Suns vs. Clippers Head-to-Head
Jun. 22, 2021 - Suns 104 vs. Clippers 103, L.A. +4.5, Under 223
Jun. 20, 2021 - Suns 120 vs. Clippers 114, Phoenix -4, Over 219.5
Apr. 28, 2021 - Suns 109 vs. Clippers 101, Phoenix -4.5, Under 220
Apr. 8, 2021 - Clippers 113 vs. Suns 103, L.A. -6, Under 220.5
Jan. 3, 2021 - Clippers 112 at Suns 107, L.A. -3.5, Over 215.5
The Clippers picked up wins in two of three matchups against Phoenix during the regular season – with all three of those events containing less than 220 points scored in them (215 PPG).
Ironically, L.A.'s two regular-season victories over Phoenix were all about George, as P.G. racked up an average of 36 points on 63% shooting in those events – compared to Kawhi's average of 21 points on 34% across them.
Leonard didn't participate in their final regular-season bout though, and the Suns finally moved the needle back the other way – as Phoenix beat L.A. by eight at home behind a 49-point combined effort from Devin Booker and Chris Paul to close these teams' regular-season set.
(SU-Straight Up, ATS - Against the Spread, OU - Over-Under)
Phoenix Suns Betting Outlook
Inside the Stats (2020-2021)
Overall: 61-23 SU, 51-31-2 ATS, 46-37-1 OU
Road: 28-13 SU, 23-16-2 ATS, 23-18 OU
Despite Phoenix (+250) losing just two playoff games on their way to the Western Conference Finals, the Nets (+220) still went into their Game 7 loss to Milwaukee (+450) slightly favored to take home this year's championship.
After knocking off Brooklyn in thrilling fashion, the Bucks (+110) immediately leapfrogged Phoenix (+150) as the stand-alone favorite – with most books previously offering them at even-money to win the whole thing.
Following their pair of victories to kick off the Western Conference Finals though, the Suns (+110) immediately rose to the top of big boards to join Milwaukee at the helm – currently leaving us with a set of co-favorites to take home this year's title.
Los Angeles Clippers Betting Outlook
Inside the Stats (2020-2021)
Overall: 55-32 SU, 48-38-1 ATS, 43-42-2 OU
Home: 30-13 SU, 25-18 ATS, 21-20-2 OU
After dropping back-to-back games to open their third consecutive playoff series, the Clippers officially have basketball fans wondering if Ty Lue has devised some wicked new strategy for his team to sneak through the postseason – or if his squad is simply prone to starting slow in certain matchups.
My vote gets cast to the latter of the aforementioned theories – but I must say, George inexplicably missing both free throws at the end of Game 2 doesn't exactly plead my case.
All jokes aside though – even with Kawhi's late-game magic, the Clippers barely escaped the first two rounds after slow starts, and things don't appear to be getting any easier with Paul (health & safety) likely rejoining Phoenix's lineup in Game 3.
Key Injuries
Phoenix Suns
PG Chris Paul: COVID-19: Probable
Los Angeles Clippers
SF Kawhi Leonard: Knee - Out
C Serge Ibaka: Back - Out
Suns vs. Clippers Player Prop Best Bet
DeAndre Ayton – To Score 20+ Points (+225)
After averaging just 14 points on 10 field goal attempts in the Suns' second-round matchup against Denver, DeAndre Ayton has come out of the gate to open his current series far more pressing at the offensive end of the floor – averaging 22 points on 14.5 shot attempts across Games 1 and 2 against the Clippers.
I'll back Ayton to keep it going here, as Phoenix's big man has already shown why he's a matchup nightmare for the Clippers' frontcourt – and I doubt anything regarding that will change in Game 3.
Suns vs. Clippers Prediction
After winning the first two matchups of this year's Western Conference Finals at home without CP3, the Suns travel to Los Angeles for Game 3 as a one-point favorite over the Clippers at the Staples Center – easily marking the narrowest margin Phoenix has been favored by in this series.
I'll lay the point with the Suns here – as the return of CP3 to Phoenix's lineup in Game 3 moves the needle a little more for me than L.A. returning home does.
Score Prediction: Suns 112, Clippers 104
Best Bet: Phoenix -1
We may be compensated by the company links provided on this page.
Read more