NFL
Last Updated Oct 26, 2021, 11:00 AM
Hot and Not Report - Week 8
NFL favorites continue to be a headache for oddsmakers in recent weeks, as they are 30-11 SU and 24-17 ATS since Week 5 (pending SNF and MNF), with most of the highly popular favorites continuing to bring home the cash. It's as if the NFL is just the next professional sports league (NBA and MLB) that's seen the disparity between their good and bad teams continue to grow as "tanking" is more commonly accepted in all these leagues.
Massive TV contracts and league-wide revenue sharing from those contracts give the owners of struggling teams little to no incentive to be in a rush to improve the on-field product as they'll get paid either way. These owners use the guise of a "rebuild" to keep their contracts down and the talent level bare on the field, and when you get multiple games a year for those good teams where they can just sleep walk to victories, it creates a real dilemma for oddsmakers on how large to put up the point spreads for these games.
Bettors that do prefer to go with favorites have done quite well in recent weeks because of this, and those that are in survivor pools end up with multiple "easy" choices to go through each week because these big favorites have such and edge in talent on the field, that they've really got to play poorly to lose the game outright. And 2021 is no different so far.
Who's Hot and Not
NFL favorites of 7.5 or more points this year are 23-0 SU in 2021 (14-9 ATS)
Running at a 100% clip rate is still a little absurd now that we are through seven weeks of the season, but it's not like it's that new of a phenomenon for the NFL either. The 2017 season saw favorites of -7.5 or more go 44- 11 SU for the season (26-28-1 ATS), with those same parameters yielding 49-11 SU (28-31-1 ATS) in 2018, 45-11 SU (27-28-1 ATS) in 2019, and 50-8 SU (26-31-1 ATS) last year.
The interesting thing about all those years compared to this season though, is that those big favorites did ultimately finish with a losing ATS record overall. There were an average of 57.25 games in all those previous seasons combined so to already be 23 games into the year in 2021 and still be a +5 in ATS results is really where I think we start to see larger and larger point spreads come up in these games between the haves and the have nots.
All of that still doesn't take away from the idea of simply throwing together a ML parlay each week with these teams right now. Week 1 would have connected on a three-teamer (Tampa Bay, SF, LAR), with Week 2 being another three-teamer connection as well. Bettors could have hit on a five-teamer in Week 3, a two-teamer in Week 4, a four-teamer in Week 5, a two-teamer in Week 6, and a four-teamer this past week (all pending ML odds are available for these games).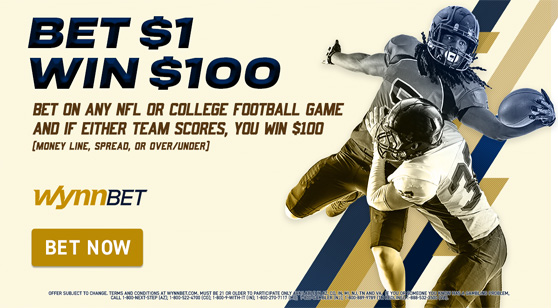 If you're in a survivor pool, I don't have any idea why you'd look anywhere else right now. Last year we saw the strategy of simply fading Jacksonville each week pay dividends from Week 2 on when the Jags lost 15 straight to end the season, and this year the Houston Texans are in that same category. But the Texans might not be the only ones either as there are a handful of teams that are going to be catching a TD-plus on the spreads in numerous games the rest of the way.
However, there is a warning sign in that history in that every year we had at least eight of these big favorites lose outright and we've yet to see one happen in 2021. That doesn't necessary mean that Cincinnati (-9.5) at NY Jets, LA Rams (-14) at Houston, Buffalo (-13) vs Miami, or KC (-10) vs NY Giants are going to be the first of these big favorites to go down in Week 8, but they are the four applicable games for this upcoming week, and currently a four-team ML parlay featuring those four franchises is in the -115 range.
That's not exactly the worst price to pay for a streak that's currently 23-0 this year, and with the way these point spreads are likely to continue to climb on a week-to-week basis this year with the divide growing between the top and bottom of the league, it's a strategy to at least keep in mind the rest of the season. All good things do come to an end though.
Who's Not
Fading the current division leaders ATS (Cincinnati, Buffalo, Tennessee, Las Vegas, Dallas, Green Bay, Tampa Bay, Arizona) in division games you are 1-13 ATS this season
Any NFL team will tell you the best path to the playoffs is to take care of business within the division, and when teams can not only do that by winning SU, but covering those point spreads as well, bettors really have no choice but to take notice. Those eight teams that enter Week 8 atop their respective divisions have done just that by going 13-1 ATS against division foes, and Week 8 gives bettors three opportunities to continue to ride this streak as well.
Two division leaders go out on the road to battle a rival, Tennessee (no spread) at Indianapolis and Tampa Bay (no spread) at New Orleans, while the Buffalo Bills (-13) host Miami in a rematch from a Week 2 meeting that Buffalo won 35-0 as -3.5 road chalk.
The Buffalo Bills have won seven straight divisional games. (AP)
That means that Buffalo's already mentioned twice in this piece for a positive result in Week 8 – being favored by 7.5 or more and the 23-0 SU record and this 13-1 ATS run in division games for division leaders – and we haven't even got to the typical "good spot" of coming off a bye for Buffalo. So don't be surprised to see this Bills number climb throughout the week to likely hit that key number of 14 or higher.
The other two division leaders will look to continue this great ATS run for division leaders with ATS victories away from home, and chances are they'll be the ones garnering more of the betting support in those respective matchups in Week 8 too. Tennessee has looked great in beating Buffalo and Kansas City in consecutive weeks, while Tampa Bay and the Buccaneers continue to just win games.
However, the Bucs are just 3-4 ATS this season overall, and 0-3 ATS as road favorites, so it's not like it's all good news for Tampa backers in Week 8.
We may be compensated by the company links provided on this page.
Read more