Best Bets, Score Predictions for Thursday Jan. 28
NHL Daily Free Picks & Predictions
VegasInsider.com NHL expert Matt Blunt provides his score predictions and best bets for two NHL games on Thursday Jan. 28, 2021.
Philadelphia Flyers vs. New Jersey Devils
Money-Line Odds: Philadelphia -159 New Jersey +138
Total (Over-Under): 6
Score Prediction: New Jersey 4 Philadelphia 2
Best Bet: New Jersey ML
Although a 5-3 score doesn't look flattering at all to the Devils, they still went to the 3rd period of that game with Philly on Tuesday tied at 2-2, and had they stayed out of the box for the latter half of the 1st period it could have been a 2-0 lead.
Philly grabbed a 2-0 lead in that game thanks to two power-play goals from James van Riemsdyk before New Jersey got the two to knot things up before the end of the frame. That's been what New Jersey has done this year though, as they hang tough with everyone for as long as they can and let the chips fall where they may in the final 20 minutes (and beyond).
The three wins New Jersey has this year have been by scores of 2-0, 2-1 (OT), and 4-3. Their three defeats have been by scores of 3-2 (shootout), 4-1 and now 5-3. Both of those latter two saw close games going into the 3rd period (New Jersey was losing 2-1 after 30 minutes before losing 4-1 to NYI) before this improving Devils team just couldn't maintain the pace.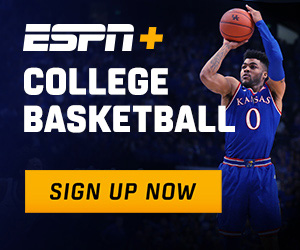 After losing to the Flyers the other night, I'm not too worried about keeping pace with the New Jersey play. It's the focus of the Flyers I'd be worried about if I was holding them as that kind of chalk here.
With all that's gone on in the world the past 12 months, lookahead spots against teams that ended one's trying 2020 campaign may not have the same luster as they can in some years. But any competitor in anything can quickly recollect their toughest defeats in competition, and in team sports, ending the season tends to find a way to stick out for a few months. At least until you see that same uniform again.
Philly's got a back-to-back coming up with the New York Islanders this weekend, and the Flyers were New York's last victim on their magical playoff run a year ago before they ran into the Lightning. It was a series that went the full seven games, and one where if the Flyers could have found consistent offense, or any offense in Game 7 when they lost 4-0, it could have been the Flyers who advanced.
The luster is lost in that a playoff loss to the Islanders last year also meant the Flyers players could go back home to their families and leave the bubble, so any season-ending defeat didn't pack the same sting as it would in a normal year. That does tend to be forgotten once the skates hit the ice though, and off a win to earn their split, and at this price, I've only got eyes for fading the Flyers tonight.
The Devils have shown me enough that I'll ride the wave of uncertainty with them during the final 20 minutes of games these days. At this price – New Jersey's on a 7-3 SU run in their last 10 at home -, in this spot, against this opponent, it's worth the risk of a unit.
Daily Newsletter - Sign Up Today!
Sign up to get daily betting columns and advice delivered directly to your inbox.
•