NHL
Last Updated Aug 30, 2021, 9:51 AM
Best Bets, Score Predictions for Saturday Jan. 30
NHL Daily Free Picks & Predictions
VegasInsider.com NHL expert Matt Blunt provides his score predictions and best bets for two NHL games on Saturday Jan. 30, 2021.
Pittsburgh Penguins vs. New York Rangers
Money-Line Odds: Pittsburgh -107; NY Rangers -109
Total (Over-Under): 6
Score Prediction: Pittsburgh 4, New York 1
Best Bet: Penguins ML
The Penguins four-game winning streak got snapped the other night with a 4-1 loss to Boston in what was a game that did lack some effort on the Penguins side. The 17 shots they had on the Bruins goal was the second straight game they got by with a sub-20 shot performance, and while it didn't burn them against the Ranger before (3-2 win), they'll need a much more aggressive approach to get it done in the rematch.
That's precisely what the Penguins should be able to do here, as they understand how lackluster the effort was on Thursday.
At the same time, this is a three-in-four spot for this Rangers team, as they followed last Sunday's loss to the Penguins by splitting a two-game set with Buffalo, splitting the games thanks to #1 overall draft pick Alexis Lafreniere's 1st NHL goal being the OT winner on Thursday night.
But the Rangers are still a tier below Pittsburgh in my view, and while there is some concern that New York could run off a few consecutive wins after that OT win, the fatigue factor (3 in 4) combined with the fact that it's a frustrated Penguins team on the other side of the ice, this price looks awfully cheap in my eyes, a pair of one-goal wins over New York last weekend not withstanding.
One goal wins are still wins in the end and that's all I really care about here. Crosby, Malkin and company get back on track with an offensive explosion early that New York simply won't be able to keep up with.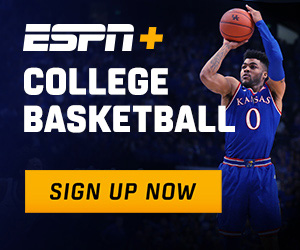 St. Louis Blues vs Anaheim Ducks
Money-Line Odds: St. Louis -159; Anaheim +138
Total (Over-Under): 5.5
Score Prediction: St. Louis 4, Anaheim 3
Best Bet: Over 5.5 (+112)
The Anaheim Ducks are one of three remaining NHL teams with just a single 'over' cashing so far this season (Carolina and N.Y. Islanders the others), and we just saw the Islanders see their 0-6 O/U run to start the year get snapped rather easily in a 6-3 loss to Washington earlier this week.
Well, Anaheim's 'under' streak is sitting at seven games (0-6-1 O/U) as a very good penalty kill and atrocious power play have lead the way to that run. But you wouldn't have had to read too many pieces (on any sport) to understand I'm always going to prefer to go against streaks like this because there comes a point where the perception of how good an 'under' bet will be becomes severely overvalued, and that's how I view this Ducks team right now.
I mean, 1.75 goals per game for the Ducks is about as good of a buy low spot as there probably could be at this point of the season.
The bulk of the scoring doesn't necessarily have to come from the Ducks though (another conveniently forgotten possibility for all the reasoning behind Anaheim 'under' love right now), and this is a rested Blues team that got an extra day of recovery after their 2nd outing in Vegas got postponed on Thursday.
St. Louis has seen 9, 9, and 6 total goals scored in their last three games, with even another offensively-challenged team like Los Angeles putting up 8 goals themselves in the two games.
Prior to this three-game run, the Blues have also had finals of 5-4 and 8-0 this year, as their 5-2 O/U record is one of the best in th eleague so far, cashing at a 71.4% clip.
Obviously that percentage isn't sustainable for St. Louis, but even though eight or so games isn't a boatload of data, if peek at the Expected Goals Against per 60 minutes (xGA/60) for both these teams they come in as the 7th and 8th worse team in the league right now.
More importantly though is the fact that the raw xGA/60 numbers combine to give us an expected goal total over this number. Anaheim's xGA/60 sits at a flat 3 right now, while the Blues are only 0.01 better at 2.99 xGA/60.
A raw number of 5.99 xGA/60 total is enough for me to see to risk an 'over' play even despite the offensive numbers for both teams in the same category of statistics – Expected Goals For per 60 minutes (xGF/60) come in as the bottom two in the league respectively (2.19 for St Louis, 2.13 for Anaheim).
That's another point of reference for the 'under' bettors to hang their hat on, but for all the reasons I've already touched on - siding with those defensive numbers with St. Louis rested, Anaheim bound for an O/U regression to the mean eventually, and the market perception being what it is on Anaheim 'unders' being "easy money" right now – the plus-money price on the contrarian side of this total suits me just fine.
Daily Newsletter - Sign Up Today!
Sign up to get daily betting columns and advice delivered directly to your inbox.
We may be compensated by the company links provided on this page.
Read more