NHL
Last Updated Aug 30, 2021, 9:50 AM
NHL Best Bets, Score Predictions for Sunday Apr. 18
NHL Daily Free Picks & Predictions
VegasInsider.com NHL expert Matt Blunt provides his score predictions and best bets for one NHL game on Sunday, Apr. 18, 2021.
Toronto Maple Leafs vs Vancouver Canucks
Money-Line Odds: Toronto -275; Vancouver +225
Total (Over-Under): 6.5
Score Prediction: Toronto 4 Vancouver 3
Best Bet: Over 6.5
It's been nearly a month since Vancouver's last game (March 24th), and the Canucks are probably up against it now in terms of really being able to compete. Overall health and being in "hockey shape" is going to be the biggest concern immediately, and that's before Vancouver's schedule gets brutal and condensed the rest of the way.
Even if Vancouver were to make it through all of that and squeeze into that final playoff spot in the North Division, how much gas could Vancouver possibly have left to make a deep playoff run?
Vancouver making a deep playoff run was nowhere near what the expectation was for this team this season, so it's not going to sting in that sense, but to have their season all but decided for them because of when in the season their widespread virus issues hit is a tough way to see things play out.
Vancouver will be a team that will connect on a few nice underdog paydays down this stretch when a spot isn't brutal for them, but first game out of the shoot after nearly a month away from competition is an easy stay away spot from the side.
Vancouver's play could be at all ends of the spectrum in the matter of a single period in a spot like this, and waiting to see how they play a few games might be best before really diving into any Canucks sides.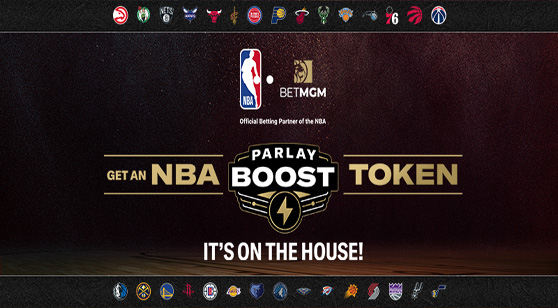 But the first game back after such a long layoff does suggest that we can expect some sloppy play, and possibly even some poor play purely due to a lack of fitness. Lines of communication (especially on defense) aren't as in sync as they'd normally be this time of year, and gaffs are probably going to be a part of Vancouver's game for the next few.
Make too many mistakes against this Toronto team and they won't hesitate to put a crooked number up on the scoreboard in a hurry.
At the same time, Toronto's goaltending situation has an immediate question mark to deal with, as Jack Campbell admitted he didn't play well in a loss to Calgary, and followed that up by getting pulled in the 1st period of a 5-2 loss to Winnipeg. If Campbell gets the nod, will that shaky confidence show up with a few early Vancouver tallies?
If it's not Campbell, it means it's 3rd string David Rittich, a guy that in one meeting against Vancouver while he was with Calgary this year ended up in a 5-1 win for the Canucks. Vancouver was already a team that went into their hiatus built to win high scoring games out of necessity really, because they are still a league-worst in xGF/60 at 3.32 expected goals allowed per game.
What do they have to lose by going balls out offensively against the division's best team and see if they can't land on the right end of a 4-3 game?
The Canucks know there is likely going to be defensive blunders that are part of the layoff, and for a team that was already the league's worst in their own end, I think the one thing you can count on them in their return from such a long break is that Vancouver will give up goals.
Whether or not the Canucks end up on the right side of a game that sees them give up 3+ is something I'll just sit on the sidelines and wait to see on. Am willing to give Vancouver the benefit of the doubt that they'll at least give it a try.
It's highly likely that they won't have as much energy and feel as fresh as they will tonight for any other game the rest of the season. And that's with guys coming off some severe bouts with COVID. That's how gruelling Vancouver's schedule to finish the year will end up being.
If that leads to a Canucks upset, that's a great start to their return, but most Canucks upsets here are going to be games with 7+ goals scored in my view, as will the majority of Toronto wins. Vancouver's offense being caked in rust is always a concern given all they've been through, but Toronto's attack should be just fine carrying their own weight for this total.
With it being the return spot for Vancouver, I've got no problem relying on the Leafs to do the heavy lifting on getting this total 'over' the number if need be either.
We may be compensated by the company links provided on this page.
Read more