NHL
Last Updated Aug 30, 2021, 9:50 AM
NHL Best Bets, Score Predictions for Sunday Apr. 25
NHL Daily Free Picks & Predictions
VegasInsider.com NHL expert Matt Blunt provides his score predictions and best bets for two NHL games on Sunday, Apr. 25, 2021.
Boston Bruins vs Pittsburgh Penguins
Money-Line Odds: Boston -110; Pittsburgh -105
Total (Over-Under): 5.5
Score Prediction: Boston 4 Pittsburgh 2
Best Bet: Bruins ML
Absolutely hate this spot for the Penguins, playing their second game in as many days, and taking a big step up in competition at the same time after playing their last eight games against either New Jersey (5 games), Buffalo (2 games), or Philadelphia (1 game).
Heck, even going back to Pittsburgh's last 10 games, they had two against a Rangers team as well that continues to get baffling support in the market on a nightly basis.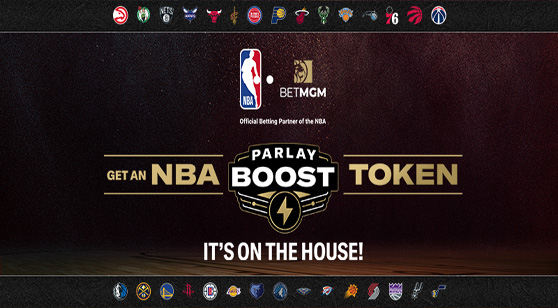 It's been since the beginning of this month (April 3rd) that Pittsburgh saw one of the "big boys" in this division (Washington/Boston/NYI), and even though Pittsburgh did was they were supposed to in beating up on the Devils recently, this is just such a bad spot for them all around – Boston's in a great bounce-back spot themselves after losing 6-4 to Buffalo last time out.
Boston's leading the season series 4-2 SU as well, and with some many small situational edges adding up as positives for Boston today, I expect the Bruins to add another victory over Pittsburgh to their resume this evening.
New Jersey Devils vs Philadelphia Flyers
Money-Line Odds: New Jersey +160; Philadelphia -190
Total (Over-Under): 6
Score Prediction: New Jersey 3 Philadelphia 2
Best Bet: Devils ML
The Devils have lost nine straight coming into this game and that's going to be the headline for most bettors who will likely look to take Philly in various ways to further extend that losing streak for New Jersey.
But not all winning/losing streaks are created equal, as this nine-game losing streak New Jersey is currently on is all thanks to two rivals – five losses to Pittsburgh and four losses to the New York Rangers.
For bettors that prefer to bet teams, seeing a streak get run up like that at the hands of two specific rivals does have some degree of the Penguins/Rangers simply owning New Jersey this year.
Sometimes a team just has the number of the other one, and when you are void of significant talent like the Devils are this year, running into a stretch like that can be quite painful in the win/loss column.
So I don't view that nine-game losing streak as a "typical" long losing streak where the Devils were playing awful hockey and every team they saw got the better of them.
It's one where the schedule dynamics of the 2021 season really caught up to them, and now that the Devils are taking a step down in competition, I think we see them be much more competitive against a Flyers team that's about ready to pack it in for the year.
A Philly team with nothing to really play for is always going to be a tough back at this kind of chalk price, but because it's the Devils on the other side, I'm sure there will still be plenty of Flyers support regardless.
But I think the Devils will be glad to see someone other than the Penguins/Rangers (who've spent the past few weeks beating up on New Jersey) across from them on the ice, as it puts New Jersey in a nice spot to be in as a highly unwanted underdog.
We may be compensated by the company links provided on this page.
Read more