NHL
Last Updated Aug 30, 2021, 9:44 AM
Canadiens vs. Maple Leafs Predictions, Odds, Preview
May 22, 2021

by Joe Williams
VI Betting Expert
VegasInsider.com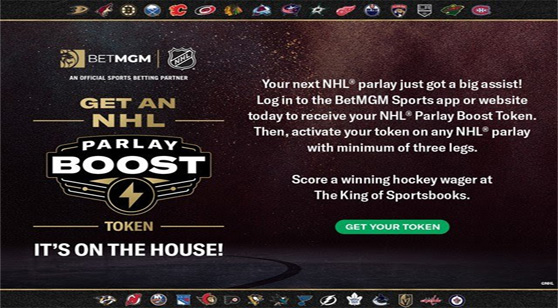 Montreal Canadiens vs. Toronto Maple Leafs Game 2 Predictions
Score Prediction Maple Leafs 3 Canadiens 2
So far the North Division has had three playoff games, and the road team and underdog has cashed in every game. That includes Game 1 of this series, when the Canadiens edged the Maple Leafs 2-1 at Scotiabank Arena on Thursday night.
There are no fans at the games in the Canadian venues, and the sterile atmosphere has really negated the home-ice advantage so far. The Winnipeg Jets won both games in Edmonton to kick off their series, and the Habs are looking to follow suit. However, I think Jack Campbell and the Leafs are able to scratch out a narrow win, perhaps even in overtime, as they gain the split and head to Montreal for Game 3.
Not only did the Leafs lose the game, but they saw John Tavares leave the game with a serious upper-body injury. His head snapped back on a hit from Corey Perry, and he was down on the ice motionless for several moments before attempting to get to his feet. He was taken off on a stretched, and briefly hospitalized, before checking out Friday. However, Tavares is still out indefinitely. After scoring just one goal in Game 1, a loss of a key member of their offense won't help matters for the snakebitten Leafs.
Montreal Canadiens vs. Toronto Maple Leafs Game 2 Best Bets
Maple Leafs -190
UNDER 5.5 (-125)
The Montreal Canadiens won Game 1 against Toronto 2-1 on Thursday night, snapping a five-game losing streak for the Habs. (AP)
Montreal Canadiens vs. Toronto Maple Leafs Game 2 Odds
Canadiens +155
Maple Leafs -190
Canadiens (+1.5) -165
Maple Leafs (-1.5) +135
Over 5.5 +105
Under 5.5 -125
Montreal Canadiens vs. Toronto Maple Leafs Game 2 Betting Analysis
Venue: Scotiabank Arena
Location: Toronto, Ontario
TV-Time: CNBC - 7:00 p.m. ET
Montreal Canadiens: 25-21-11 SU, 25-32 ATS, 24-30-3 O/U
Toronto Maple Leafs: 35-15-7 SU, 21-36 ATS, 24-29-4 O/U
The good news for the Canadiens is that Carey Price didn't exhibit any rust after a month-long layoff due to a concussion. He stepped right back into the crease and only allowed a goal to William Nylander.
Jack Campbell was making his first-career playoff start, and while he didn't get the win, he acquitted himself well. He allowed an early goal to Josh Anderson, who snapped an 11-game scoreless skid to close the regular season. He also had a minus-9 rating during the scoreless drought, so that made the playoff goal all the more surprising. When the playoffs begin, everyone does truly start with a clean slate.
The difference was a shorthanded goal to Paul Byron, as the power play for the Leafs might have been a bit disjointed, changing things up on the fly in the third period with Tavares not a part of the unit. Still, it's not a very good excuse.
The Leafs were swept the last time these teams met in the postseason in 1979, so they're looking for a win to snap a long drought against their rivals. The UNDER also connected easily, and will be the play here again.
Montreal Canadiens vs. Toronto Maple Leafs Series History
05/20/2021 - Montreal 2 (+1.5) at Toronto 1 (Under 5.5)
05/08/2021 - Montreal 2 (+1.5) at Toronto 3 (Under 6)
05/06/2021 - Montreal 2 at Toronto 5 (-1.5) (over 6)
Projected Goalies
Montreal: Carey Price (12-7, 1 SO, 2.64 GAA, .901 SV%)
Toronto: Jack Campbell (17-3-2, 2 SO, 2.15 GAA, .921 SV%)
2021 NHL Playoff First Round Betting Resources
Odds per BetMGM - Subject to Change
We may be compensated by the company links provided on this page.
Read more