NHL
Last Updated Aug 30, 2021, 9:44 AM
Canadiens vs. Maple Leafs Predictions, Odds, Preview
May 30, 2021

by Joe Williams
VI Betting Expert
VegasInsider.com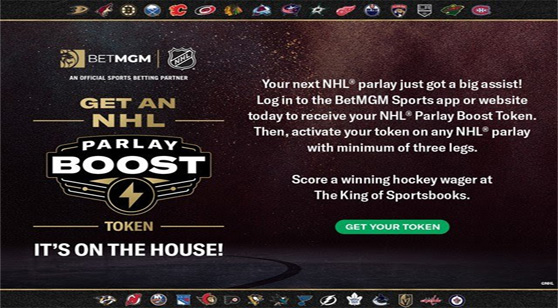 Montreal Canadiens vs. Toronto Maple Leafs Game 7 Predictions
Score Prediction Maple Leafs 3 Canadiens 2
It has been much publicized. Maple Leafs fans know all of the numbers. 1967, which is the last year they won the Stanley Cup. 2004, which is the last year they won a playoff series. 2013, which is the year the Leafs blew a 3-1 series lead to the Boston Bruins in the first round. The latter is the same Game 7 in which they blew a 4-1 lead with nine minutes to go in regulation. Lately, the history for the historic Leafs franchise has been all bad.
The Montreal Canadiens would love to add to their misery. They were down 3-1 after four games in this series, fresh off a shutout in Game 4, and they had amassed a total of just four goals of offense through the first four games. In a pair of wins in Games 5 and 6, the Habs are averaging a healthy 3.5 goals per game.
A big reason for the Leafs being in that same old position, facing another embarrassing first-round defeat, has been multi-fold. They lost John Tavares to an injury in Game 1, although they still went on to win the next three games. That's simply not an excuse. Superstar Auston Matthews, who led the NHL with 41 goals, has lit the lamp just once in six games. That's better than Mitch Marner, who has no goals in the series.
Carey Price has had a lot to do with the frustration of Marner, Matthews and company. He has allowed just five goals in the past two wins for Montreal, turning aside 73 of the 78 shots he has faced.
Montreal Canadiens vs. Toronto Maple Leafs Game 7 Best Bets
Maple Leafs -1.5 (+125)
UNDER 5.5 -140
The goal total has gone UNDER in three of the last four meetings played between the Montreal Canadiens and the Toronto Maple Leafs. (AP)
Montreal Canadiens vs. Toronto Maple Leafs Game 7 Odds
Canadiens +170
Maple Leafs -200
Canadiens +1.5 (-155)
Maple Leafs -1.5 (+125)
OVER 5.5 +115
UNDER 5.5 -140
Montreal Canadiens vs. Toronto Maple Leafs Game 7 Betting Analysis
Venue: Scotiabank Arena
Location: Toronto, Ontario
TV-Time: CNBC - 7:00 p.m. ET
Montreal Canadiens: 27-24-11 SU, 28-34 PL, 26-33-3 O/U
Toronto Maple Leafs: 38-15-9 SU, 23-39 PL, 26-32-4 O/U
The Canadiens have made life miserable for the Maple Leafs in the past two games, as even the most confident of teams has to have some nerves and doubt creeping in. The Maple Leafs franchise has been snake-bitten for a long time, and all of the pressure in this Game 7 is on the home team.
Toss in the fact that you have a seasoned veteran goaltender in Price facing a neophyte in Campbell, playing in his first NHL playoff series, and all of the signs are there for yet another Toronto collapse. But the headlines on Tuesday will read: Maple Leafs escape disaster, face Jets next. But it certainly won't be a game in which bettors breathe easily, that's for sure. In fact, a sigh of relief likely won't happen until a late empty-net goal.
Montreal Canadiens vs. Toronto Maple Leafs Series History
05/29/2021 - Toronto 2 at Montreal 3 (+1.5) - Under 5.5
05/27/2021 - Montreal 4 (+1.5) at Toronto 3 - Over 5.5
05/25/2021 - Toronto 4 (-1.5) at Montreal 0 - Under 5.5
Projected Goalies
Montreal: Carey Price (12-7, 1 SO, 2.64 GAA, .901 SV%)
Toronto: Jack Campbell (17-3, 2 SO, 2.15 GAA, .921 SV%)
2021 NHL Playoff Betting Resources
Odds per BetMGM - Subject to Change
We may be compensated by the company links provided on this page.
Read more