NHL
May 31, 2021
Islanders vs. Bruins Predictions, Odds, Preview
May 31, 2021

by Joe Williams
VI Betting Expert
VegasInsider.com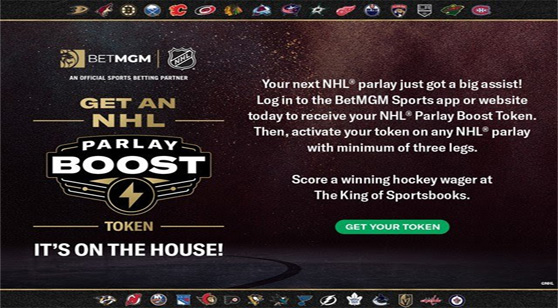 New York Islanders vs. Boston Bruins Game 2 Predictions
Score Prediction Bruins 4 Islanders 2
The Bruins picked up a 5-2 victory in Game 1 against the Islanders, although it wasn't as lopsided a game as that score might indicate.
Rookie Ilya Sorokin matched veteran Tuukka Rask in both the first and second periods. It was 1-1 after 20 minutes, and 2-2 after 40 minutes. Unfortunately for the Islanders and their backers, Boston allowed three unanswered goals in the third period for the victory.
David Pastrnak registered his second-career postseason hat trick, joining Phil Esposito (4), Cam Neely (3) and Johnny Bucyk (3) as the only Bruins played with multiple career hat tricks in the playoffs, a rather exclusive club in Boston franchise history.
The Islanders certainly cannot have the big line going for the Bruins and expect to have a prayer in this series. New York has plenty of offensive firepower, but not nearly as much as Boston. If Game 1 is any indication, this could get a little scary if you're a New York fan or a potential backer of theirs.
New York Islanders vs. Boston Bruins Game 2 Best Bets
Bruins (-1.5) +135
OVER 5 (-130)
The Boston Bruins have won four straight games when facing the New York Islanders. (AP)
New York Islanders vs. Boston Bruins Game 2 Odds
Islanders +170
Bruins -200
Islanders (+1.5) -160
Bruins (-1.5) +135
OVER 5 (-130)
UNDER 5 (+105)
New York Islanders vs. Boston Bruins Game 2 Betting Analysis
Venue: TD Garden
Location: Boston, Massachusetts
TV-Time: NBCSN - 7:30 p.m. ET
New York Islanders: 36-20-7 SU, 32-31 PL, 25-35-3 O/U
Boston Bruins: 38-16-8 SU, 26-36 PL, 24-34-4 O/U
The Bruins have rattled off four consecutive victories against Islanders, including the three-goal win in the series opener. Again, it was 2-2 heading to the third period, but the Islanders fell apart in the final 20 minutes. It's hard to imagine the rookie Sorokin will have a very long leash if things start getting sideways in Game 2. At the first sign of trouble, head coach Barry Trotz could go back to Semyon Varlamov for a steady veteran. But it could be too late.
The first period will go a long way toward determining not only a winner in Game 2, but potentially for the entire series. It's imperative that the Islanders get off to a good start, but I'm just not seeing it. I will trust a veteran goaltender over a rookie any day of the week. We saw it in the Tampa-Carolina series opener on Sunday, and we saw in in the series opener on Saturday in this one. We'll see it again in Game 2.
New York Islanders vs. Boston Bruins Series History
05/29/2021 - New York 2 at Boston 5 (-1.5) - Over 5
05/10/2021 - New York 2 (+1.5) at Boston 3 - Push 5
04/16/2021 - New York 0 at Boston 3 (-1.5) - Under 5.5
Projected Goalies
New York: Ilya Sorokin (13-6, 3 SO, 2.17 GAA, .918 SV%)
Boston: Tuukka Rask (15-5, 2 SO, 2.28 GAA, .913 SV%)
2021 NHL Playoff Betting Resources
Odds per BetMGM - Subject to Change
We may be compensated by the company links provided on this page.
Read more