NHL
Last Updated Aug 30, 2021, 9:44 AM
Canadiens vs. Golden Knights Predictions, Odds, Preview
June 14, 2021

by Jonathan Willis
VI Betting Expert
VegasInsider.com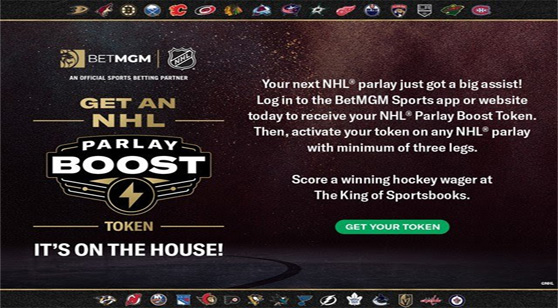 Montreal Canadiens vs. Vegas Golden Knights Game 1 Predictions
Score Prediction Golden Knights 3 Canadiens 1
Montreal is one of the most improbable Stanley Cup semifinalists in some time. The Canadiens were the only team to make the playoffs with less than 60 points, and they wouldn't have made the postseason in two of the other three divisions.
Carey Price has stood on his head in Montreal's two previous series, leading the Canadiens to upsets over the Toronto Maple Leafs and Winnipeg Jets. Price will have to be even better to lead the Canadiens past the Vegas Golden Knights and into the Stanley Cup Finals.
Some are hailing the Canadiens as a team of destiny, but they are in for a rude awakening in Game 1. The Golden Knights will outmuscle the Canadiens and pick up a convincing win in a low-scoring game.
Montreal Canadiens vs. Vegas Golden Knights Game 1 Best Bets
Vegas -1.5
Under 5.5
Under 1P 0.5 goals +300
The Vegas Golden Knights and the Montreal Canadiens have gone OVER the goal total in five straight games. (AP)
Montreal Canadiens vs. Vegas Golden Knights Game 1 Odds
Canadiens +220
Golden Knights -275
Canadiens +1.5 -130
Golden Knights -1.5 +105
Over 5.5 +110
Under 5.5 -130
Montreal Canadiens vs. Vegas Golden Knights Game 1 Betting Analysis
Venue: T-Mobile Arena
Location: Las Vegas, Nevada
TV-Time: NBCSN - 9:00 p.m. ET
Montreal Canadiens: 32-24-11 SU, 32-35 PL, 28-26-3 O/U
Vegas Golden Knights: 48-17-4 SU, 35-34 PL, 34-33-2 O/U
Although he has only won the Vezina Trophy one time, Carey Price has long been one of the top goaltenders in the NHL. In his 14 seasons, he has never posted a save percentage under .900. His career GAA isn't great, but that's largely because the Canadiens are perennially challenged on the offensive end.
Price has been at his best in the postseason over the last eight years. He was shaky between the pipes in his first five trips to the playoffs, but he has been dominant in 51 games since 2013.
He has been extremely impressive in his last three trips to the playoffs. In the 2017 NHL Playoffs, Price had a 1.86 GAA and a .933 save percentage. Montreal's top goaltender had 1.78 GAA and a .936 save percentage last season, and his play led Montreal to an upset of Pittsburgh. Price has a 1.97 GAA and an NHL-best .935 save percentage this postseason.
Vegas knows it won't be easy to score on Price, but the Golden Knights are likely to have a lot more scoring chances given their talent. They have excellent forwards that have had success in the postseason like William Karlsson, Mark Stone, and former Montreal left winger Max Pacioretty.
Karlsson leads the Golden Knights with 11 points in 13 games. He has four goals and seven assists this postseason, and his plus/minus of +7 is also tops on the team.
The most impactful forward has been Pacioretty. He missed Vegas' first six games against Minnesota, but he provided a needed spark in Game 7. Since his return for the deciding game against the Wild, he has tallied either a point or an assist in all seven games. Pacioretty has four goals and four assists, and only one of those points came on the power play.
The Golden Knights don't have an overpowering first line like Edmonton or Colorado, but that's one of their strengths. Opponents aren't able to just put the clamps on one line like we saw with the Oilers and the Avalanche. There are 10 players on the roster with six to eight points so far this postseason.
Only five players have at least five points for Montreal. Tyler Toffoli leads the Canadiens with 10 points (four goals, six assists). Toffoli, Nick Suzuki, Joel Armia, and Jesperi Kotkaniemi are all tied for the team lead with four goals. Montreal is hoping that veterans Eric Staal, Corey Perry, and Shea Weber can rise to the occasion in this series. Staal, Perry, and Weber are all elder statesmen in their late 30s, and they have a wealth of experience.
Weber leads the team in ice time (25:27 per game), while Staal has seven points despite playing less than a fifth of each game.
Marc-Andre Fleury has been superb between the pipes for Vegas. He has a 1.91 GAA and a .923 save percentage this postseason, and his steady hand helped the Golden Knights upset the Avalanche in the last round. Fleury was known for his inconsistency in Pittsburgh, but he has been a lot more reliable since coming to the desert.
Montreal Canadiens vs. Vegas Golden Knights Series History
01/18/2020 - Vegas 4 at Montreal 5 (+1.5) - Over 6
10/31/2019 - Montreal 5 (+1.5) at Vegas 4 - Over 6.5
12/22/2018 - Montreal 4 (+1.5) at Vegas 3 - Over 6
Projected Goalies
Montreal: TBD
Vegas: TBD
2021 NHL Playoff Betting Resources
Odds per BetMGM - Subject to Change
We may be compensated by the company links provided on this page.
Read more