NHL
Last Updated Aug 30, 2021, 9:44 AM
Canadiens vs. Lightning Predictions, Odds, Preview
June 30, 2021

by Jonathan Willis
VI Betting Expert
VegasInsider.com
Montreal Canadiens vs. Tampa Bay Lightning Game 2 Predictions
The first game of the Stanley Cup Finals was a thriller for two periods. Nikita Kucherov ensured that the Tampa Bay Lightning would strike first blood in the series though with two third period goals in a 5-1 win over the Montreal Canadiens. However, this isn't an unfamiliar spot for the Canadiens, as they lost the first game of their semifinal series to the Vegas Golden Knights 4-1 before going on to win that series in six games.
The Canadiens will win at least one game in this series, but it won't be Game 2. Tampa Bay showed Montreal that it can win a physical game without a lot of shots on Monday. The Lightning will be up to the challenge again on Wednesday as their power play makes a difference for the second straight game.
Score Prediction Lightning 3 Canadiens 1
Montreal Canadiens vs. Tampa Bay Lightning Game 2 Best Bets
Tampa Bay -1.5 +135
Under 5
Kucherov O 0.5 assists -120
The Tampa Bay Lightning have seen the goal total go OVER 1.5 during the second period in five of their last six games. (AP)
Montreal Canadiens vs. Tampa Bay Lightning Game 2 Odds
Montreal +180
Tampa Bay -225
Montreal +1.5 (-150)
Tampa Bay -1.5 (+125)
Over 5 -125
Under 5 +105
Montreal Canadiens vs. Tampa Bay Lightning Game 2 Betting Analysis
Venue: Amalie Arena
Location: Tampa, Florida
TV-Time: NBCSN - 8:00 p.m. ET
Montreal Canadiens: 36-26-12 SU, 37-37 PL, 29-37-8 O/U 
Tampa Bay Lightning: 49-20-6 SU, 34-41 PL, 34-36-5 O/U
Game 1 saw the Lightning snap the Canadiens' impressive power play streak. Montreal had not surrendered a power play goal in 13 games before Steven Stamkos fired one past Carey Price with the game well in hand. Stamkos scored with just 70 seconds left in the game, and it was clear that Jon Cooper was trying to send a message by leaving his top power play unit on the ice even though the outcome was not in doubt.
Nikita Kucherov was the star of the first game. Although Kucherov is clearly not at 100%, he still did more than anyone else on Monday. His two goals in the third period iced the game for the Lightning, and he provided a helper on Stamkos' power play goal.
Kucherov joined elite company with his three points. He is now one of only three players to record 30 points in consecutive postseasons, joining Mario Lemieux and Wayne Gretzky in rarified air.
Montreal is going to punish Kucherov during this series. The Canadiens were constantly harassing him in Game 1. He was on the receiving end of more than a few slashes on the hands and calves, and Kucherov is aware he will have a permanent target on his back when he is on the ice. Shea Weber was fined $5,000 for his slash on Kucherov, but more is in store for the leader in postseason points.
Andrei Vasilevskiy was superb in net for the Lightning. The only goal Vasilevskiy allowed took a deflection off two of his teammates' skates. He stopped a few different breakaway chances and pushed away 18 of Montreal's 19 shots on frame. Vasilevskiy has a 1.94 GAA and a .936 save percentage this postseason.
On the other end of the ice, Carey Price had one of his worst games of the playoffs. It's hard to fault Price for any of the goals he allowed, but he won't be happy that he let in more goals in Game 1 than in any of his previous outings this postseason. He has a 2.18 GAA and a .928 save percentage in these playoffs, and it's been Price's play that has brought the Canadiens to this point.
Speaking of points, Brayden Point is no longer on a goal streak, but he continues to make an impact. Point has 14 goals to lead all players this postseason. He notched three assists in the first game of this series, showing that he can distribute the puck as well as he puts it in the back of the net.
Kucherov, Point, Stamkos, and Alex Killorn would love to get another crack at Montreal's invincible penalty kill. The Lightning converted on just one of their three opportunities in the first game, but they showed why they are so feared as a unit with their incredible passing and ability to find open spaces.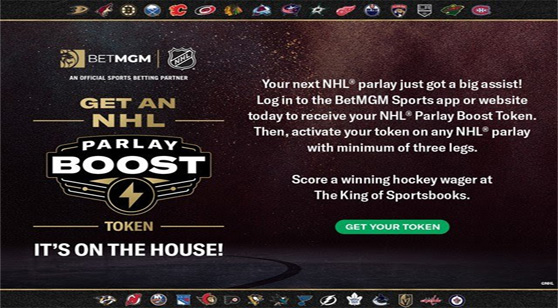 Montreal Canadiens vs. Tampa Bay Lightning Series History
06/28/2021 - Montreal 1 at Tampa Bay 5 (-1.5) - Over 5.5
03/05/2020 - Montreal 0 at Tampa Bay 4 (-1.5) - Under 6
01/02/2020 - Tampa Bay 2 at Montreal 1 (+1.5) - Under 6.5
Projected Goalies
Montreal: Carey Price (12-7, 1 SO, 2.64 GAA, .901 SV%)
Tampa Bay: Andrei Vasilevskiy (31-10, 5 SO, 2.21 GAA, .925 SV%)
2021 NHL Playoff Betting Resources
Odds per BetMGM - Subject to Change
We may be compensated by the company links provided on this page.
Read more