NHL
Last Updated Aug 30, 2021, 9:44 AM
Lightning vs. Canadiens Predictions, Odds, Preview
July 5, 2021

by Jonathan Willis
VI Betting Expert
VegasInsider.com
Tampa Bay Lightning vs. Montreal Canadiens Game 4 Predictions
There hasn't been a sweep in the Stanley Cup Finals in more than two decades. Every team that lifted the Stanley Cup from 1995 to 1998 did so after Game 4, but it's been 23 years since we have seen a team take out the brooms. The Tampa Bay Lightning are looking to break that streak and win their second straight Stanley Cup against the Montreal Canadiens on Monday night.
Some observers are already calling this series over, but Montreal will avoid the sweep with a win in Game 4. The Canadiens have outshot the Lightning in each of the last two games, and they were unlucky to lose Game 2. Price will have his best game of the Stanley Cup Finals at home on Monday night.
Score Prediction Canadiens 2 Lightning 1
Tampa Bay Lightning vs. Montreal Canadiens Game 4 Best Bets
Montreal ML +135
Under 5
Canadiens to Win by One Goal +725
The Tampa Bay Lightning have seen the goal total go over 1.5 goals in the second period in seven of their last eight games. (AP)
Tampa Bay Lightning vs. Montreal Canadiens Game 4 Odds
Lightning -160
Canadiens +135
Lightning (-1.5) +165
Canadiens (+1.5) -200
Over 5 -130
Under 5 +105
Tampa Bay Lightning vs. Montreal Canadiens Game 4 Betting Analysis
Venue: Centre Bell
Location: Montreal, Quebec
TV-Time: NBC - 8:00 p.m. ET
Montreal Canadiens: 36-28-12 SU, 37-39 PL, 30-38-8 O/U
Tampa Bay Lightning: 51-20-6 SU, 36-41 PL, 35-37-5 O/U
This has been a rough series for the Montreal Canadiens. Although they had the worst record of any time entering the postseason, they overcame the odds to knock off Toronto, Winnipeg, and Vegas prior to facing Tampa Bay.
The Lightning have won each of the first three games in the Stanley Cup Finals by multiple goals. Although Andrei Vasilevskiy had his worst game of the series on Friday night, Tampa Bay had its most complete offensive effort. Every period of Game 3 ended 2-1 in favor of the Lightning. Tampa Bay held a 2-0 lead in the first three-and-a-half minutes of the game thanks to a goal from Jan Rutta and a power play goal from Victor Hedman. The rout was on from there as Nikita Kucherov and Tyler Johnson found the back of the net early in the second period.
Vasilevskiy has now won 11 straight games against Montreal dating back to February 2018. He may have been a bit off on Friday night, but he has been sensational for Tampa Bay throughout the playoffs. He has been in net for every game, posting a 1.94 GAA and a .938 save percentage through 21 games.
If Tampa Bay does close out the series on Monday night, there is a three-way battle for the Conn Smythe. Vasilevskiy might have a slight edge over teammates Brayden Point and Kucherov, but it wouldn't be a surprise to see any of those three players named the best player this postseason.
Kucherov leads the NHL with 32 points in the playoffs. He has eight goals and 24 assists to this point, and he has tallied three goals and two assists in three games against the Canadiens.
Point is the leading goal scorer this postseason with 14 goals. He scored in nine straight games between the Hurricanes' and Islanders' series, but he is now in the middle of a four-game drought. Point does have three assists in the Stanley Cup Finals, and they all came in Game 1.
Carey Price is the reason that the Canadiens are in the Stanley Cup Finals. He has had a difficult time closing the door on the Lightning though, allowing 13 goals through the first three games of this series.
Price had at least a .930 save percentage in each of Montreal's first three series this postseason. However, he has a .835 save percentage against Tampa Bay, and his best individual performance was in Game 2 when he stopped 20 of 23 shots.
Nick Suzuki has scored in each of the last two games for the Canadiens. He now leads Montreal in goals (seven) and points (15) this postseason, supplanting Tyler Toffoli.
The Canadiens haven't needed much out of their forwards these playoffs considering how well Price has performed, but they need a lift ASAP. Montreal has scored just five goals this series.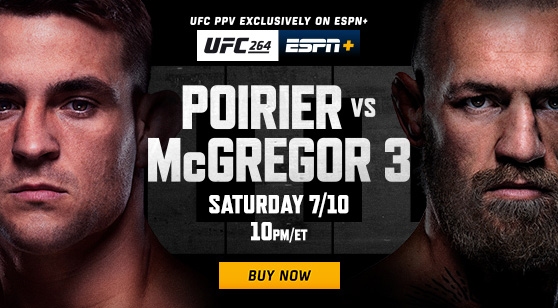 Montreal Canadiens vs. Tampa Bay Lightning Series History
07/02/2021 - Tampa Bay 6 (-1.5) at Montreal 3 - Over 5
06/30/2021 - Montreal 1 at Tampa Bay 3 (-1.5) - Under 5.5
06/28/2021 - Montreal 1 at Tampa Bay 5 (-1.5) - Over 5.5
03/05/2020 - Montreal 0 at Tampa Bay 4 (-1.5) - Under 6
01/02/2020 - Tampa Bay 2 at Montreal 1 (+1.5) - Under 6.5
Projected Goalies
Montreal: Carey Price (12-7, 1 SO, 2.64 GAA, .901 SV%)
Tampa Bay: Andrei Vasilevskiy (31-10, 5 SO, 2.21 GAA, .925 SV%)
2021 NHL Playoff Betting Resources
Odds per BetMGM - Subject to Change
We may be compensated by the company links provided on this page.
Read more