Arkansas Sports Betting
Arkansas has had legal retail sports betting for a time now, and as of February 2022, online sports betting is expected to become a reality soon-- most likely in time for March Madness. Officials from the Arkansas Racing Commission (ARC) met in January, and voted to expand sports betting to include online ("off-premises") play.
Later in February 2022, lawmakers voted to approve the ruleset proposed by the ARC, and now as of March 4th, 2022, sports betting is live and online!
CONTENTS
SPORTS BETTING SITES IN ARKANSAS - WHAT'S LEGAL?
Arkansas sports betting became legal in-person with the passage of Arkansas Issue 4 in November 2018. This allowed provisions for four casinos with physical sportsbooks around Arkansas. Legal snags and changes delayed the release of casinos for some time, but we're finally seeing some movement in that arena.
In January 2022, amended rules were voted on and agreed upon by officials from the Arkansas Racing Commission, the main body that oversees legal gambling in the Natural State. The very next month in February 2022, lawmakers voted to approve the ruleset, and online betting is now online as of March 4th, 2022!
| | Legal States | |
| --- | --- | --- |
| 1 | | |
Updated on : 05/16/2022
ARKANSAS DAILY FANTASY SPORTS (DFS)
Daily Fantasy Sports (DFS) is a new way to play on major league sports teams and players in Arkansas. Try your sports knowledge skills by playing DFS, on a variety sports events like NFL, NBA, MLB, NHL PGA, MLS, and more.
Daily Fantasy Sports

Offer

Legal States

1
* Alaska, Alabama, Arkansas, California, Colorado, Washington DC, Florida, Georgia, Illinois, Indiana, Kansas, Kentucky, Massachusetts, Maine, Maryland, Michigan, Minnesota, Mississippi, Nebraska, New Hampshire, New Jersey, New Mexico, New York, North Carolina, North Dakota, Oklahoma, Oregon, Rhode Island, South Carolina, South Dakota, Tennessee, Texas, Utah, Virginia, Vermont, West Virginia, Wisconsin, Wyoming

ARKANSAS RETAIL SPORTSBOOKS
Arkansas is one of two states in the South that only allows legal sports betting at its three land-based casino locations. The first is Southland in West Memphis. Oaklawn in Hot Springs offers a retail sportsbook. Saracen in Pine Bluff rounds out this short list of three. A fourth casino project in Russellville, Legends Resort and Casino, opens in 2022.
Arkansas Governor Asa Hutchinson has given his support to exploring the addition of mobile sports betting through a change in regulations. Additionally, Arkansas Gaming Commission representatives have finalized rules for online sportsbooks, a number of which are now live!

Here's a map of retail (in-person) sports betting locations in Arkansas:
SPORTS BETTING NEWS IN ARKANSAS
BEST ONLINE BETTING SITES IN ARKANSAS
At the moment, only one sports betting app is live in Arkansas, Betly.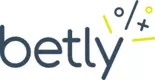 Betly has been offering sports betting services in West Virginia for some time now, and was able to get off the ground in Arkansas right at the beginning of their sports betting package going online. Users of the platform in Arkansas signing up for the first time can net a $250 risk-free bet when signing up.
BET SARACEN
There's also Bet Saracen, a statewide app featured by the Saracen Casino Resort in Pine Bluff. The book was expected to be the first out of the gate in Arkansas, but they're still waiting for approval from payment vendors. When this approval is secured, the platform will be live and available for all eligible bettors in the Natural State.
An interesting caveat: Arkansas sportsbooks will be required to keep 51% of their revenues in-state, a rule that is deterring some bigger names like DraftKings and BetMGM from entering the AR market. We'll let you know if these providers do indeed decide to go live in Arkansas as soon as information is available.
BETTING APPS IN ARKANSAS
Bet Saracen and Betly are the only apps so far that have been given approval by the Arkansas Racing Commission. Bet Saracen's in-person location is one of the favorite sports for Arkansans to bet, so it's likely to be a big hit as the premier (and only) betting app available in the state. Once sports betting in Arkansas starts to take off, expect to see a ton of apps releasing in the state.
BET SARACEN
The premier sports betting app in Arkansas is Bet Saracen, and they're offering users a $500 first deposit free play bonus! This platform spearheaded by the Saracen Casino and Resort is a great addition to any bettor's toolkit. They're a solid platform offering a ton of available markets; get online and net your free play bonus of $500 today!
ARKANSAS SPORTS BETTING: EVENTS & BETTING MARKETS
Now that sports betting is finally online, you can register and bet from the comfort of your own home! Eligible users can get online with a number of platforms and bet on their favorite sports whether at home or on the go (as long as you're within AR state lines). Here's a breakdown of betting types, markets, and more:
TYPE OF BETS
You'll find that the Arkansas sportsbooks operate like any other. You'll be able to place standard bets like over/unders, totals, spreads, and more. In addition, more complex bets like parlays are coming down the pipeline soon.
BEST ARKANSAS EVENTS & TEAMS TO BET ON
When it's NCAA Championship time, you will have no trouble betting on the Razorbacks. Fans of Arkansas college sports betting will find all their favorite games at their preferred sportsbooks. In addition, you'll be able to bet on big events like March Madness, the Super Bowl, the NBA Championships, the World Series -- if it's a big sports event, you'll be able to wager real money on it!
ARKANSAS ONLINE BETTING FAQ
The following is an FAQ section where you can find plenty of information about Arkansas online betting.
CAN I GAMBLE ON SPORTS IN ARKANSAS?
Two local racinos and one casino are offering sports betting on an in-person basis as on January 2022, but Arkansas lawmakers recently approved a ruleset for online betting, which is live as of March 4th, 2022. You can bet on sports today, right from your phone using a number of online sportsbooks!
HOW CAN I LEGALLY BET ON SPORTS IN ARKANSAS?
You can visit an in-person racino or casino with an ID proving you are 21, then place your bets in person. Soon enough, mobile betting will be legal You can visit an in-person location or, better yet, bet online right from your phone!
IS AR ONLINE SPORTS BETTING LEGAL?
Yes! Users can legally bet online with Betly and Bet Saracen!
We may be compensated by the company links provided on this page.
Read more