Best Michigan Sportsbooks June 2023
There was quite a bit of shuffling going on behind the scenes in preparation for the legalization of Michigan sportsbooks. Some big names have started making moves and players can now benefit from the attractive Welcome Offers as some of the best betting sites went live in January 2021.
Check out some of the best Michigan sportsbooks below!
Legal States

1

Get up to $1,000 Back in Bonus Bets if Your First Bet Doesn't Win!

T&C's Apply, 21+

2

Get a $2,500 No Sweat First Bet!

3

Get up to $500 in Bonus Bets!

6

Bet $10 on Any Market, Win $125 in Bet Credits if Your Bet Wins!

4

Bet up to $1250 on Any Market, Get Bonus Bets Back if You Don't Win!

T&C's Apply, 21+

5

Bet $20, Get $100 in Bet Credits - Guaranteed!

<!-— Betrivers -—>

6

Get First Bet Insurance up to $500 to bet Any Market!
Updated on : 06/01/2023
Some adblockers may prevent you from claiming these offers. To ensure you can redeem an offer, please turn off your adblocker.
STATE OF MICHIGAN SPORTSBOOKS
Every month, states that have regulated online betting release numbers regarding handle (amount of money in accepted wagers), gross revenue, taxes, leading sportsbooks, etc. The latest data from the State of Michigan.
Come check out other states' sports betting handle and revenue.
| Metric | April 2023 |
| --- | --- |
| ? Total Handle | $338,127,854 |
| ? Gross Revenue | $36,275,215 |
| ? Taxes | $1,698,048 |
After a lengthy wait, sports betting launched in Michigan starting in January of 2021. Sports fans in the Great Lakes State can now join players in other states where betting on games has already been legalized.
Providers always have great promotional offers available when gambling laws open up in a new state. It's an exciting time for sports fans in Michigan who are sure to see a number of great bonus deals as providers try to set themselves apart from the competition.
But since the industry is so new, players may not know where to go for the best sports betting action. Well, you've come to the right place. Read our guide on the best sites and apps for sports betting in Michigan.
CONTENTS
BEST MICHIGAN SPORTSBOOKS
Here are some of the most popular sites and apps for sports betting in Michigan. We'll also look at the benefits each provider has to offer for sports fans in our state.
BETMGM MICHIGAN
Longtime casino fans may already know MGM for its physical casino locations. Through their online service BetMGM, this well-established provider is also available to sports fans as a virtual sportsbook.
They've got great offers to coincide with the start of Michigan's sports betting market. Check out their insured bet offers, where you're to end up with some bonus cash whether your bet falls through or not. They've also got weekly bonus bet promotions to get you started.
CAESARS SPORTSBOOK MICHIGAN

One of the United Kingdom's top bookies has now opened to offer bets to sports bettors in Michigan. You'll be able to get odds for both American sports and international events from all over the world.
Caesars Sportsbook had already come to our state when it was William Hill and when sports betting at physical locations was allowed earlier in 2019. Expect great offers from this provider now that online sportsbook services are available.
FANDUEL MICHIGAN

Another company with its roots in fantasy sports, you may already use FanDuel for managing your daily fantasy sports leagues. Now you can get competitive odds for just about every sporting event through the same website and app.
That sort of convenience is already perfect for players new to sports betting. Check out our full review of FanDuel Michigan.
SI SPORTSBOOK MICHIGAN
At the start of the 2022 NFL season, SI Sportsbook went live in Michigan! This leader in sports news and industry hot topics entered the MI sportsbook market at the perfect time, and now they're offering their service in a number of states. Users can sign up with this growing platform informed by decades of experience in the sports industry today and start betting on everything from football to tennis and more!
POINTSBET MICHIGAN

PointsBet is an Australian-based bookmaker pioneering the Pointsbetting system of sports wagering, wherein your accuracy is rewarded with a higher payout (and inaccuracy penalized with a lower payout). Michigan users can sign up with PointsBet today and try out the novel and fun new way to bet in addition to a full helping of the expected bets on your favorite national and international leagues.
BETRIVERS MICHIGAN
Like many of these providers, BetRivers had already been active locally by partnering with a physical casino when in-person Michigan sportsbooks were legalized previously. Now, with the sports betting industry in full swing, they have joined the fray to give MI bettors even more options.
What really sets BetRivers apart in addition to a decent welcome offer, are the options provided for betting- you'll find no shortage of competitive lines and available markets.
WYNNBET MICHIGAN
Another provider coming from the heart of America's gambling world in Las Vegas, WynnBET has an impressive online offering for sports betting. They have an app for both iOS and Android devices, which lets sports fans place their wagers and track scores from wherever they are.
Click our link and sign-up with promo code "XINSIDER". When your account is created, don't forget to opt-into the Bet $20, Get $100 in Bet Credits - Guaranteed! promotion tile by clicking "Deposit Now".
DRAFTKINGS MICHIGAN
You may already know DraftKings for their fantasy sports services. DraftKings sportsbook allows players to get their sports betting services from the same site and app they manage their fantasy sports on.
DraftKings Sportsbook is one of the first providers to arrive in the state after Michigan betting sites were legalized. Check out their website or download their app to take advantage of promotions that will be available during this launch period.
FOX BET MICHIGAN
FOX Bet is the sports betting arm of the famed sports and news network. Home to afternoon games, FOX has thrown their hat into the sportsbooks ring with the FOX Bet website and app, to great success. Users can get online with the platform in Michigan and net themselves a welcome bonus with this trusted, well-rounded platform today.
BARSTOOL MICHIGAN
Barstool Sports is a well-known name among sports betting fans, and has been live in the state since early 2021.
As many providers will be looking to get in on the action, you're entitled to a generous welcome package from Barstool Sports in order to set themselves apart from the competition.
Last Updated June 01, 2023 10:38 AM ET
Check out current offers in Michigan and how each sportsbook stacks up below!
Operator

Offer

Best For

BetMGM MI

Get up to $1,000 Back in Bonus Bets if Your First Bet Doesn't Win!


(T&C's apply, 21+)

Loyalty Rewards Program

PointsBet MI

Get up to $500 in Bonus Bets!


(T&C's apply, 21+)

Unique and rewarding bet types

Caesars Sportsbook MI

Bet up to $1250 on Any Market, Get Bonus Bets Back if You Don't Win!


(T&C's apply, 21+)

Prop Bets

FanDuel MI

Get a $2,500 No Sweat First Bet!


(T&C's apply, 21+)

Same-Game Parlays

BetRivers MI

Get First Bet Insurance up to $500 to bet Any Market!


(T&C's apply, 21+)

In-Play Betting

Play Gun Lake MI

Bet $10 on Any Market, Win $125 in Bet Credits if Your Bet Wins!


(T&C's apply, 21+)

Welcome Offer
MICHIGAN SPORTS BETTING SITES FEATURES
| | | | | | | | |
| --- | --- | --- | --- | --- | --- | --- | --- |
| Operator | In-Play Betting | Live Streaming | Parlays | Same-Game Parlays | Prop Bets | Loyalty Rewards Program | Mobile App |
| BetMGM | ✔ | ✔ | ✔ | ✔ | ✔ | ✔ | ✔ |
| Caesars Sportsbook | ✔ | ✔ | ✔ | ✔ | ✔ | ✔ | ✔ |
| FanDuel | ✔ | ✔ | ✔ | ✔ | ✔ | ✔ | ✔ |
| BetRivers | ✔ | ✔ | ✔ | ✔ | ✔ | ✔ | ✔ |
MICHIGAN RETAIL SPORTSBOOKS
Michigan launched its legal sportsbook industry with retail sportsbooks only. Mobile betting became legal in January of this year. The Greektown Casino and MGM Grand first offered legal retail sports betting in early March of 2020. MotorCity Casino & Hotel later joined that list.
Both Caesars Entertainment and MGM Resorts have a strong retail gaming presence in Michigan. The heaviest concentration of retail books would be in the Detroit area. FanDuel is associated with MotorCity Casino & Hotel. DraftKings launched in Michigan through a partnership with Bay Mills Indian Community.
MICHIGAN DAILY FANTASY SPORTS
The legalization of betting in Michigan doesn't stop with real-life events. Amendments to the act have also taken into account virtual sports. This means that you can now enjoy daily fantasy sports (DFS) betting too.
In fact, fantasy sports betting in Michigan brought in over $10 million in adjusted revenue for November 2020. This meant that the state collected around $850,000 in tax money from daily fantasy sports betting alone.
DraftKings and FanDuel make up 90% of the fantasy betting market in the USA. Both operators continue their dominance in the Great Lakes state, becoming the two most popular Michigan betting sites for DFS.
No matter how you look at it, the legalization of sports betting offers more positives than negatives. Not only does the state benefit from the new tax stream, but you can now enjoy your hobby with peace of mind.
| | Legal States | |
| --- | --- | --- |
| 1 | | |
| 2 | | |
MICHIGAN SPORTSBOOKS: EVENTS AND BETTING MARKETS
There are many great Michigan sports teams, both at college and professional level, so it's no surprise that this State is one of the most sports-crazed in the US. Many of the 10 million residents would welcome legal sports betting in Michigan. Nothing beats a little wager on your team before kicking back and watching the action.
COMMON TYPES OF BETS
When you join a top sports betting site, you have several options for the types of bets you want to place. Essentially, these can be divided into three main groups, as listed below:
Straight Bets
For new bettors, these are the wagers to start with. A straight bet is a single selection on any market which takes your fancy. You can wager on the money line, total points, or the spread, among many others. Simply pick a selection and put down your stake. If you are correct, you win. The payout is the betting odds multiplied by your stake.
Parlays
These are sometimes called multi bets. If you pick two or more selections, you can create a parlay bet. This is a single stake wager where each selection has to be correct for the bet to payout. The betting odds for each selection are multiplied together and times by your stake to give you the winnings total. Parlays offer fantastic betting value because you can bet with small stakes but potentially reap significant rewards!
System Bets
Lucky 15, Trixie, Yankee and Canadian are all forms of system bets. Essentially, a system bet is made up of straight bets and parlays. The advantage is that you are not relying on every selection to win to receive a payout. However, the flipside is because you are placing several bets, the stakes can be higher. You cannot calculate an exact payout as you don't know the result permutations although you can estimate based on your stakes and the betting odds.
MOST POPULAR SPORTS TO BET ON
Michigan betting sites not only allow you to bet on action in the Wolverine State, you can also feast on the best national and international sports, too. To offer a teaser, here are the most popular sports available for betting at BetMGM.
All US pro sports: NFL, NBA, MLB and NHL
Soccer
Tennis
Golf
MMA
Boxing
POPULAR MICHIGAN EVENTS
As with many US states, the most popular Michigan sports events come from its pro and college teams. Ford Field, Detroit hosted Super Bowl XL, but sadly that game didn't feature the Lions. The Tigers have delivered four World Series to the State. The same number as the Red Wings have in Stanley Cup victories.
Also, don't forget the magic of the Pistons and their three NBA Championships. Yet, the University of Michigan football team has the most impressive record. The Wolverines have won a stellar 11 National Championships, and they hold the record for winning the most games in college football.
BETTING ON PRO SPORTS TEAMS IN MICHIGAN
Now that you have a firm grasp of the Michigan sports betting market, it's time to look at the area's professional teams. That way, you'll have an edge when opening up your first sportsbook account.
This section focuses on Michigan's favorites in the NFL, NBA, NHL, and MLB. We'll give you an idea of each squad's current form, helping you make an informed sports betting decisions.

NFL BETTING
In the United States, there is more money placed on NFL matches than any other sport. This trend continues in Michigan, as residents back their local team, the Detroit Lions. Michigan sportsbooks offer a range of betting options such as spreads, moneylines, and futures.
You can participate on your Michigan online sportsbook during the off-season, right through to the Super Bowl.
Detroit Lions Betting
The Detroit Lions have struggled this season, much like they did in the previous year(s).
Fans have become apathetic with the NFL squad, as the Lions look to have another unfulfilling year. Detroit's chances of reaching the Super Bowl are increasingly unlikely, creating long odds on sports betting platforms.
If the club manages to sort out their coaching staff woes, there's a chance the Lions change things around. This means players betting in Michigan could see their team rise from the ashes.

NBA BETTING
The legalization of basketball betting in Michigan has had a positive impact on the sport. What's more, the introduction of live betting gives Michigan sportsbooks an additional, exciting feature. As far as sports betting in the NBA goes, the Detroit Pistons assume the top-flight club's role.
Let's take a look at the Pistons and what you can expect from them.
Detroit Pistons Betting
Unfortunately, the last season saw the Pistons gain the title of the third-worst team in the eastern conference. Furthermore, they had the fifth-worst results in the whole NBA league.
However, there's a bit of hope for sports betting enthusiasts for the next season. Players like Bruce Brown, Luke Kennard, and Christian Wood show promise. The club will need to ensure it doesn't lose these players to contract renewals.

NHL BETTING
Thanks to the amendments to Michigan's sports betting laws, experts expect a boom in NHL wagers. You have the opportunity to stake money on parlay bets, futures, moneylines and more on Michigan sportsbooks.
Another exciting prospect is the release of Michigan betting sites. This new addition gives you the chance to wager on Detroit Red Wings matches. Let's take a look at what you can expect from the eleven-time Stanley Cup Champions.
Detroit Red Wings Betting
The Detroit Red Wings were one of the six original NHL clubs when the league started. Since that time, the club has achieved greatness in the eyes of many ice hockey fans. The squad competes in the Eastern Conference division and is one of the most popular outfits in the league.
It's been a few years since the Red Wings rose to greatness, and like other Detroit teams, have struggled in recent seasons. Yet, they still possess the ability to surprise even the most informed betting expert.
When it comes to betting on the NHL, you'll notice a few differences compared to NFL games. For starters, the points scored in hockey games are significantly lower. Due to this fact, you'll see betting types like puck line, which has lower margins.
A popular type of NHL wager at Michigan betting sites is over/under. This is a solid bet if you don't want to predict the winner of a game. Instead, you can stake money on the total number of goals scored. That way, you can still back the Red Wings on your Michigan sportsbook of choice even if they struggle to win a game.
MLB BETTING
Another league expected to benefit from the legalization of betting in Michigan is Major League Baseball (MLB). Enthusiastic bettors can stake money on the Detroit Tigers at licensed Michigan betting sites.
You can only wager on professional and amateur baseball matches. This means that betting on youth and high school games remains illegal. In any case, sports betting on the MLB is similar to the other leagues.
You'll find over/under, point spreads, and moneyline bets on Michigan sportsbooks. On top of that, sports betting sites display their odds in the American format. To calculate your potential winnings, divide the odds by 100, then times that amount by how much you plan to stake.
Detroit Tigers Betting
When it comes to sports betting in Michigan, you could say the Detroit Tigers have made the biggest splash. The MLB team became the first club to announce a partnership with a Michigan betting site.
The announcement came in July 2020 and allowed PointsBet to offer exclusive wagering options to fans betting in Michigan. Additionally, the Tigers fans can also use the exciting future options listed on Michigan online sportsbooks. Examples of these wagers include who will hit the most home runs and the MVP of an upcoming game.
OTHER MICHIGAN TEAMS TO BET ON
It's not only professional sports leagues that you can stake real money on. You also have the option of placing wagers on college teams. In this section, we take you through some of the sports betting opportunities for Michigan college teams.
BETTING ON COLLEGE FOOTBALL
If it's college football you're after, you'll find odds for the Wolves.
Michigan Wolverines
The Michigan Wolverines are one of the premier teams in college football. Like the Lions, you'll find favorable odds at the best Michigan sportsbooks in the over/under market. Plus, with the use of sports betting apps, you won't have to miss a thing.

BETTING ON COLLEGE BASKETBALL
Another college team to look out for at your preferred sportsbooks this year are the Wolverines.
Michigan Wolverines
The Wolverines compete in the Big Ten.
You can place your predictions at a licensed Michigan sportsbook before the season starts. Additionally, with sports betting apps in Michigan, you can place your wagers on the go.
RECENT SPORTS BETTING NEWS IN MICHIGAN
MICHIGAN BETTING LAWS
Before diving into Michigan betting sites and teams to look out for, it helps to understand this hobby's legality. After all, the last thing you want to do is break the law. So when did it become legal to participate in sports betting?
In 1992, the United States outlawed betting except for select states such as Oregon, Delaware, and Montana. This was a result of the Professional and Amateur Sports Protection Act (PASPA), also known as the Bradley Act.
However, in 2018, the Supreme Court ruled that parts of PASPA were unconstitutional. This ruling allowed each state to decide for themselves whether or not sports betting should become legal. Since that time, we've seen many states like New Jersey and Pennsylvania change their gambling laws.
Not all states have legalized the hobby, and many still need to review their options. Legalization only came to in March of 2020. Governor Gretchen Whitmer signed gambling bills passed by the state legislature legalizing Michigan online sports betting, online casinos, and poker.
At this time, only the 23 tribal casinos, Detroit casinos, and existing betting sites can apply for gambling licenses. These permits need to go through the Michigan Gaming Control Board (MBCB). This ensures that sportsbooks adhere to the regulations set out by the authority.
The laws state that all MI sports betting operators must pay an 8% tax on their revenue. Plus, the three leading land-based casinos in Detroit must also pay an additional city tax of 1.25%. These financial terms will help the state's economy as well as regulate the industry fairly for all parties involved.
Furthermore, only players over the age of 21 can access these sportsbooks. If you're over the age limit, you can place a bet at a Michigan sportsbook from anywhere within the borders of the state. What's more, you don't need to register at a land-based casino. Instead, you can simply create an account online.
BEST MICHIGAN SPORTSBOOKS FAQ
Here's a quick reference for some common questions you may have about sports betting in Michigan.
WHAT SPORTSBOOKS ARE AVAILABLE IN MICHIGAN?
There are plenty of books live in Michigan. BetMGM is our favorite as they offer one of the best welcome offers!
CAN I BET ON SPORTS FROM MY PHONE?
Yes. Many different Michigan sportsbooks have apps for both Android and iOS devices. Others have mobile-friendly websites that you can access from your phone. Either way will let you place your bets and manage your account from anywhere in the state.
DO I NEED TO PLACE A BET TO WATCH THE GAME?
No. Some Michigan sportsbooks offer live streaming services where you can watch the game, but you don't need to place a bet to watch. The odds will update live throughout the game, and it's up to you to decide whether it's worth it to place a bet in each individual situation.
WHAT'S THE BEST WAY TO WIN AT SPORTS BETTING?
Unfortunately, there are no guarantees when it comes to gambling. You may potentially profit from your wagers, but you also need to accept that any money you stake could potentially be lost too. It's up to you to know your limits and remember to gamble responsibly. If you or someone you know seems to be struggling with problem gambling, seek out resources to get help.
MICHIGAN CASINOS
As we've already mentioned, Michigan sportsbooks will need to hold a license associated with one of the current land-based casinos. Players looking to join MI betting sites will have a host of options to choose from.
Furthermore, you can legally participate at one of these casinos online. You'll be able to bet on your favorite sports and casino games with these Michigan betting apps.
COMMON PAYMENT OPTIONS
Michigan online betting sites make depositing funds and withdrawing winnings quick and easy. There are a host of payment methods to choose from, including:
Credit Cards / Debit Cards
PayPal
Prepaid Cards
Online Bank Transfer
Wire Transfer
Apple Pay
eCheck
Cash (at the casino's cage)
FINAL THOUGHTS ON MICHIGAN ONLINE SPORTSBOOKS
It's an exciting time for sports fans in the Great Lakes State now that sports betting has finally been legalized. Bookies from all over the world are rushing to open up their sportsbooks to players in our state now that they're allowed to open in January of 2021.
Take a look around at the providers we listed and see the offers from each. You'll have plenty of options to choose from, and you should take the time to shop around a bit. Considering multiple providers will help you decide which site or app gives you the best odds and the best bonus offers and other promotions.
Once you know where you'll be playing, the only thing left to do is to figure out how to place your wager. With a little luck, you may be able to walk away with a good share of winnings. While you're playing, keep an eye on our coverage for sports betting tips and more news about this growing industry.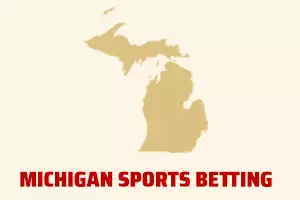 •