Best Tennessee Sportsbooks December 2023
Some factors for Sports Betting in Tennessee to consider are whether a sportsbook is licensed, legal, regulated, and secure. Here is our selection of the best Tennessee Sportsbooks:
*In-person registration and betting only in MS. The BetMGM app is available for mobile wagers in Washington DC, but only at Nationals Park
Some adblockers may prevent you from claiming these offers. To ensure you can redeem an offer, please turn off your adblocker.
Updated on: December 09, 2023
If you're a sports aficionado, you must have heard the news that sports betting is legal in Tennessee since the bill was passed on April 30th of 2019. Since then, online sportsbooks have been racing to take the lead in offering betting services to residents of the state. There are six Tennessee betting apps that players can pick from for sports betting : DraftKings, FanDuel, BetMGM, Caesars and Tennessee Action 24/7.
This article will give you all the insights you need to know about Tennessee online sportsbooks!
STATE OF TENNESSEE SPORTSBOOKS
Each month, legal betting states release information regarding handle (amount of money in accepted wagers), gross revenue, taxes, leading sportsbooks, etc. The latest data from the Tennessee Education Lottery Corporation is from October 2023. Sportsbooks operating mobile platforms in TN pay 20% of their revenues to the state.
| Metric | October 2023 |
| --- | --- |
| 💰 Total Handle | $443,798,160 |
| 🏦 Gross Revenue | N/A |
| ⚖️ Taxes | $8,190,461 |
| ⭐️ Top Tennessee Sportsbooks | N/A |
Come check out other states' sports betting handle and revenue.
CONTENTS
BEST TENNESSEE SPORTSBOOKS
As the online sports betting market develops, more and more operators will jump into the sports betting scene, especially because the legislation is written in such a way that entering the Tennessee sportsbook market will be quicker than in other states (more on that later).
Here is our selection of the best online sportsbooks in Tennessee :
FANATICS SPORTSBOOK
Fanatics Sportsbook is now available in Tennessee. Right now, users can get the following offer: Bet $10+ for 5 Days, Get $200 in Bonus Bets!
(Offer note: you must wager $10 in real money for five straight days to receive the full $200 in FanCash ($40 in FanCash per day) after registering for your account. That FanCash can be redeemed as Bonus Bets.)
Hope is here: (800)-327-5050 or gamblinghelplinema.org. Must be 21+. Play it Smart from the Start. http://GameSenseMA.com in MA. Please play responsibly, for help visit mdgamblinghelp.org or call 1-800-GAMBLER in MD. GAMBLING PROBLEM? Call 1-800-GAMBLER (OH) or Call or Text the Tennessee REDLINE 1-800-889-9789 (TN) GAMBLING PROBLEM? Call 1-800-GAMBLER (KY, WV, VA, CO)
BETMGM
BetMGM is the online sports betting arm of the famous MGM betting brand (as in MGM Grand, Metro-Goldwyn Mayer, etc.). Now, people looking forward to Tennessee online sportsbooks can get access to the BetMGM service. Users of the BetMGM service can expect a loaded menu of available sports, straightforward promotions, and extra features.
Additionally, the promotions and extra features of BetMGM make it a competitive choice among the available Tennessee betting sites. New users can look forward to an uncomplicated welcome offer to minimize the risk of their first bet in a big way, in addition to modern features like easy parlaying and live betting (more on that later in the article).
The team behind BetMGM wasted no time and immediately signed onto a partnership with the Tennessee Titans. It also promises weekly promotions to retain its growing base of users.
DRAFTKINGS
DraftKings offered DFS in Tennessee right from the outset, and now they're bringing their sportsbook to players in the Volunteer state. Tennessee betting sites are growing in number, and so this DFS juggernaut has decided to get involved with the market.
Draftkings has been providing legal, regulated sports betting for some time now, with no signs of scaling back. Offering a sizeable deposit bonus and a well-performing interface, DraftKings is a great option for Tennessee bettors. There's also a rewards program, which is a way that DK can provide its dedicated users with a whole slew of exclusive promotions.
DraftKings entices bettors with a fast, comfortable, and exciting play experience. While it faces some heavy competition, it holds the belt for the best-rated operator in the country and intends to keep it for sports betting in Tennessee.
FANDUEL

FanDuel is the underdog in the market. It isn't as renown as other platforms, but it's set to impress.
FanDuel is another well-rounded addition to Tennessee betting sites, with a great set of promotions and extras that benefit players of all experience levels. Particularly of interest are parlay bonuses, which benefit players who know how to spread their risk across multiple matches using parlay bets.
Sports betting in Tennessee is a relatively new thing, which is what makes FanDuel a great choice for folks just getting into the hobby. Their extensive knowledge base is a good way for new bettors to get acquainted with placing their first bets, how the wagering process works, and more.
BALLY BET
Bally Bet will become available to Tennessee bettors after being approved by the SWAC! Bally Bet, which has naming rights to over 20+ FOX stations in the country under Bally Sports, is already in a number of states.
Stay tuned for more updates regarding Bally Bet's launch in Tennessee!
BETLY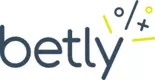 Betly has officially launched in the Volunteer State! New users can now take advantage of a $250 Second Chance First Bet!
SUPERBOOK
Already live in New Jersey, SuperBook is finally live in Tennessee! Best known for its retail locations in Vegas, SuperBook has slowly but surely brought its mobile sports betting product to a number of states and provides new users with an exciting welcome offer.
HARD ROCK BET
Hard Rock Bet is now live in Tennessee! If you sign up now, you'll get a great offer.
FANATICS SPORTSBOOK
If you've watched live sports ever, you're familiar with this massive apparel brand that churns out t-shirts, jerseys, hats, and more of your favorite merch. Seeing the forest for the trees, Fanatics has partnered with giants of the music, sports, and betting industries to create Fanatics Sportsbook, which is now live in Tennessee!
ESPN BET
ESPN BET has launched in Tennessee as of Nov. 14, 2023 thanks to a deal between ESPN and PENN Entertainment.
Use ESPN BET promo code VIBONUS to sign up!
Are you ready?
Last Updated December 09, 2023 5:00 AM ET
Check out current offers in Tennessee and how each sportsbook stacks up below!
(*In-person registration and betting only in MS. **Betting at Nationals Park only in DC.)
TENNESSEE SPORTS BETTING SITES FEATURES
| | | | | | | | |
| --- | --- | --- | --- | --- | --- | --- | --- |
| Operator | In-Play Betting | Live Streaming | Parlays | Same-Game Parlays | Prop Bets | Loyalty Rewards Program | Mobile App |
| BetMGM | ✔ | ✔ | ✔ | ✔ | ✔ | ✔ | ✔ |
| Caesars Sportsbook | ✔ | ✔ | ✔ | ✔ | ✔ | ✔ | ✔ |
| FanDuel | ✔ | ✔ | ✔ | ✔ | ✔ | ✔ | ✔ |
TENNESSEE SPORTSBOOKS: EVENTS AND BETTING MARKETS
With the addition of at least three top-tier providers of sports betting in Tennessee and more on the way, sports bettors will have no shortage of betting markets and options. College sports and professional ball will be available, as addition to some more niche markets like golf, MMA, rugby, and more.
There are, surprisingly, a plethora of available markets and leagues with Tennessee betting sites, in a short period. Take a look at what you can find right now :
NFL and Collegiate Football
NBA and Collegiate Basketball
MMA
MLB
Formula One
NHL
PGA
World Boxing Association
World Boxing Council
NASCAR
U.S. Open Cup
Moto GP
Pro Bowling Tour
... and more!
POPULAR TENNESSEE EVENTS
Tennessee is a proud state known for its music, culture, and of course, sports. Tennesseans are some of the most avid and active sports fans in the nation, and love to show up for their teams. Some huge national favorites and local events will be hosted on the majority of Tennessee sportsbooks. Here's a short list of some of the favorites:
The Liberty Bowl hosted by AutoZone has been a staple of TN college football since 1959, making it one of the country's oldest collegiate sporting events. SEC and Big 12 teams compete for the Liberty Bell trophy and millions in prize winnings in this Memphis-based, cold-weather game.
The SEC Championship is where the best performing collegiate football teams from the South Eastern Conference vie for the top prize in the NCAA.
Third Saturday in October is an infamous game in Tennessee and the SEC because it pits the Tennessee Volunteers against rivals the Crimson Tide at the U of Alabama.
The SEC Men's Basketball Championship Finals is where the Tennessee Volunteers basketball team has made their mark in the conference's last stages before the March Madness. The team made it to the Sweet Sixteen in 2019, and you can bet they will continue to push the envelope in the coming years.
Now, you'll be able to bet on these events and more with Tennessee online sportsbooks like BetMGM, DraftKings, and FanDuel. Since you're now acquainted with the kinds of events you might be betting on, let's go over some common bet types.
COMMON TYPES OF BETS
When you're starting out with sports betting, it's a good idea to familiarize yourself with the different types of sports bets available and how they work. Most Tennessee sportsbooks will offer a plethora of available bets, including live bets, parlays, and more. You might be a new bettor, so here's a rundown of some common bets found on betting sites.
Straight: most common type of sports bet. Here, you place a wager on who you think might win the match. Putting money on the underdog provides you with points while wagering on the favorite does not. This is the most popular choice.
Moneyline bets are perhaps the most straightforward bets you can place with sports betting websites and other apps: just bet on the winner.
Totals are bets where you wager on the number of combined points scored by both teams. Also known as the "over-under".
Futures are bets you'll place on events that haven't happened yet. These bets can be particularly tricky to hit with sports betting apps-- the odds are particularly volatile, and one injury can ruin the best of plans.
Point Spread: objective is to choose a team that will win or lose within a margin set by the bookmaker. Typically, the gap to fill is adjusted to make it difficult to guess the outcome.
Head-to-Head bet is unique. You pick two contestants and determine which will do better or win outright. It's an available option at most Tennessee Sportsbooks.
LIVE BETTING
Users can live bet and stream using their preferred app or betting site. Live betting is a new addition to the world of sports betting. Back in the day, you had to wait on line to place a bet on your preferred sport at a licensed bookmaker. Eager bettors would dash to the cashier, hoping they were in time to place their bets only to find they were one of twenty people who had the same bright idea.
With live betting, you can place bets on-the-fly and as the action happens. This just wasn't possible before online sports betting apps, and it's a great thing to see in Tennessee. Live betting is high-pressure and best left to those who have a little bit of experience under their belt, so try out some of the more straightforward bets mentioned above before placing a live bet.
DAILY FANTASY SPORTS IN TENNESSEE
Daily fantasy sports in Tennessee was essentially the first legal venue for people to wager real money on contests since 2016. Those contests were DFS contests offered by sites now offering sports betting in TN like DraftKings and FanDuel, and were considered separate from other types of gambling because DFS wagers aren't technically bets on real-life events.
Rather, a wager on DFS is more like a "game of skill", because you're putting together a roster of your own devising.
Today, you can still bet on DFS in Tennessee, and it's a great way to try your hand at fantasy sports before betting on the actual sportsbooks. Put together your dream team and follow along with the action as your players climb the ranks and maybe, just maybe, make you a little money in the process.
BETTING ON PRO SPORTS TEAMS IN TENNESSEE
This is what fans really show up for-- betting on their favorite professional teams. Online sports betting allows you to place bets across multiple markets and make all kinds of bets like the ones we've described above. National events like the Super Bowl and the Stanley Cup are well represented on Tennessee betting sites, as well as in-season games for a good majority of popular sports.

NFL BETTING IN TENNESSEE
It doesn't get more American than football, and sports betting in Tennessee happens on the home turf of some of the most dedicated football fans on the planet. That's good news, because now that online sports betting is legal, fans will have an easy and fun way to add a bit of extra excitement and risk into their experience.
When using Tennessee sportsbooks, there are great ways to add bonuses and try your hand at new, different kinds of bets. Event-specific promotions during the AFC playoffs and more will be available, so keep an eye on your preferred TN betting site to get a little bit of an edge throughout the season.
Tennessee Titans Betting
The Titans have been a fan favorite in the NFL despite relocating and rebranding. Formerly the Oilers, fans of the Titans cross state lines and age groups, and millions of Americans consider the Titans "their team" no matter where they live.
With over 20 playoff appearances and no signs of stopping, fans in Tennessee will be happy to know that betting on the Titans is quick and painless. We look forward to an expert showing from the Titans in coming seasons, and fans can look forward to placing real-money wagers on NFL matchups today.

NBA SPORTS BETTING IN TENNESSEE
Now that NBA betting in Tennessee is above-board and legal, Grizzlies fans and more will have access to all kinds of bets, including live betting and more.
Memphis Grizzlies Betting
The Grizzlies have a respectable record in the NBA, last making it to the playoffs in the 2012-13 season. Still, the team seems to make it to the qualifiers almost every year, so maybe next year is going to be extra special for fans of NBA betting. With Taylor Jenkins at the helm, the Grizzlies have had a stable record, and we expect good things for them in the upcoming season.

NHL SPORTS BETTING IN TENNESSEE
Tennessee wouldn't be complete without the Preds, and that's why it's great news that bets are now legal. Watching your favorite teams slug it out on the ice is fun enough, but the little extra risk thrown in when you wager real money from one of many Tennessee betting platform gives your sports-watching experience an added thrill.
Nashville Predators Betting
1997 was a great year for the NHL, as Nashville was able to establish its very own team. Now, the Predators are one of the higher-performing teams in the league, with two division championships and a conference win. Users of apps offering sports betting in Tennessee are likely to see some pretty nice payout for bets on the Predators to win the coveted Stanley Cup-- they're a bit of an underdog with a steadily improving record.
Tennessee online sportsbooks will surely list at least a few Pred games, so check the menu for the match you prefer. Many sports betting sites will be offering live streaming as well, but if not, simply tune in on your preferred provider of NHL games and follow the action.
MLS BETTING IN TENNESSEE
Major League Soccer is a relatively new thing in the US, having been established as a league in the 1990's. Perhaps the most widely played sport in the world, soccer has bets on everything from local matches to the World Cup.
Nashville Soccer Club Betting
Nashville SC has existed in one form or another since the beginning of the MLS and modern organized soccer in the US, and now Tennessee betting apps are going to be able to offer bets on their matches. Finishing 7th in the Eastern Conference in 2020, the Nashville SC is going to be a team to watch for users of Tennessee betting sites in the coming years-- their new stadium home is slated to open in 2022, perfect timing for the growing horde of soccer fans.
BETTING ON TENNESSEE COLLEGE TEAMS
TENNESSEE COLLEGE FOOTBALL BETTING
College football has been a part of Tennessee's rich and storied history for the better part of 70 years, and shows no signs of stopping. From bitter rivalries to historic events, Tennesseans take their football seriously at every level. If you're in Big Orange Country, you can now bet on your favorite SEC and AAC teams and beyond.
Don't forget that you can bet on your favorite collegiate events like the Liberty Bowl and the SEC Championship Game, and sports betting sites will often provide extra bonuses and incentives that are event-specific. Whether it's the Third Saturday or the middle of the playoffs, take a look at your preferred online betting site for more info on ways to stretch your betting credit and add bonuses.
Here are the ten college football teams you can find inside of the state
Austin Peay State University
Cumberland University
Sewanee - The University of the South
Tennessee Tech University
Tennessee State University
University of Tennessee - Chattanooga
Lane College
Tusculum University
Brentwood Academy
Bethel University
Rhodes College
Tennessee Volunteers
The Tennessee Volunteers football team haven't taken home an SEC Championship win since the 90's, but every year they have a strong showing in their conference, especially when paired against their rivals at Alabama.
Additionally, the Volunteers took home the trophy at the 2020 Gator Bowl, and under leadership of coach Jeremy Pruitt, might have a real chance at the 2021 SEC crown. Bet on the Volunteers using your preferred TN betting site and put a little risk and excitement into watching the Vols play.
Here are a few notable teams to keep in mind before you fill out your bet slip:
Crown College of the Bible
Jackson State Community College
Carson-Newman University
Martin Methodist College
Columbia State Community College
Tennessee Wesleyan University
East Tennessee State University
Cumberland University
Walters State Community College
Lipscomb University

TENNESSEE COLLEGE BASKETBALL BETTING
College basketball is alive and well in Tennessee, and multiple conferences and their eager teams have a chance at the national title. Tennessee sportsbooks will enable players all across the Volunteer state to bet on their favorite NCAA matches. In addition, most worthwhile sports betting apps will have event-specific promos like March Madness bonuses and more.
Middle Tennessee Blue Raiders
The Blue Raiders took the Sun Belt East in the 2012-2013 season and won a bid for the NCAA championship, only to be knocked out by Saint Mary's. They took home the Division title in 2018, and fans are eager to see them climb the ranks of the C-USA in future years.
Fans rooting for Middle Tennessee can look forward to betting on most games throughout the season, but not all games will be hosted on preferred sports betting apps due to time restrictions. Still, we expect that app users will be able to bet on the Blue Raiders both before the game and, hopefully, live in play as well.
HOW TO PLACE A SPORTS BET IN TENNESSEE
Placing a sports bet in Tennessee is going to be a relatively stress-free and simple process as compared to other states. For example, Nevada bettors have to physically visit a casino or sportsbook in person to register for a sports betting account. As Tennessee doesn't have brick-and-mortar sportsbooks or casinos, all registration and play is done from Tennessee online sportsbooks and their respective websites accessible from any web browser.
There's a step-by-step guide to signing up with a website below, but there are a few things that you should keep in mind before you continue. First and foremost, all legal betting in the US is restricted to people of legal gambling age; in most cases, this means 21 and older.
Also, US law dictates that casinos, sportsbooks, and other gambling sites can only operate in certain states. There may, for example, be a version of BetMGM in several US states, but players physically located in Tennessee must use the Tennessee version of the site or app. You don't have to be a resident of TN to participate. You've just got to be there.
In order to verify your age and location, apps and browser versions of Tennessee betting sites will require you to enter some or all of your SSN. This is simply to verify your identity, and your information will not be shared.
When playing from a desktop computer, you'll have to install a browser plugin that shares your location with the Tennessee Education Lottery and the Tennessee sportsbooks of your choice. This plugin must be enabled if you're going to make any real-money wagers with any Tennessee sportsbooks. For the same reason, users of Tennessee betting apps will need to enable location services on their app of choice.
TENNESSEE SPORTS BETTING LAWS
Interestingly, Tennessee is the first state in the union to bypass a very specific licensing requirement: namely, no online sportsbooks or casinos in TN have to pair with a land-based or "brick-and-mortar" casino. They can simply meet the licensing fees, get certified to offer regulated sports betting by the lottery division, and open up shop.
It's the first state to allow sportsbooks to jump directly into the market without that extra step of pairing with a physical casino or sportsbook, and it will likely shake up the betting world in a major way. Having an abbreviated and easier path to opening will perhaps even change the paradigm for new sportsbooks and others going forward.
However, this is not without cost: new TN operators need to meet certain "hold" requirements with their finances. TN providers must hold 10% of wagers at all times to stay in step with regulations set by the Tennessee Education Lottery.
This may mean that odds get worse for players over time, but other industry examples of similar practices haven't reflected this hit to bettors. Time will tell, but it's likely the average bettor won't notice a difference in their overall experience due to this legislative difference.
Overall, the laws regarding online sports betting are pretty straightforward, and this is going to make for a pretty lucrative market in the future.
STEP-BY-STEP: HOW TO SIGN UP AND BET WITH TENNESSEE ONLINE SPORTSBOOKS
Registering with Tennessee sportsbooks is a snap, primarily because it's all done remotely from your mobile app or computer. All you've got to do is visit the desktop version of your preferred Tennessee betting sites and download the app of your choice, provide a few key personal details for security, and make your first deposit to get all the features and bonuses of these Tennessee sportsbooks.
Here's a detailed step-by-step for users of the most common devices and browsers. Desktop users also shouldn't forget to download and enable the geotagging plugin required to share their location. Here's how to get started:
Visit the desktop site or download the app of your choice from their respective websites. You can find most of these apps on the App Store for iOS users, while Android users will have to download the APK file and install that way. Note: when you're downloading the APK for Android devices, your phone will prompt you to "enable the installation from an unknown source" or something similar. Don't worry-- all of these apps are regulated by the Tennessee Education Lottery.
These Tennessee betting sites or apps will walk you through the personal details section, in which you'll place your email, preferred username/password, address, mobile number, and the last four digits of your SSN. This is again, all for identity verification purposes, as users must be 21+ to play.
Before you hit "Register" or "Sign Up", you'll also have the opportunity to input a promo code. These promo codes are alphanumeric codes that are sometimes shared to incentivize users with extra betting cash, matched deposits, and more. Always be sure you're using a promo code from a trusted website.
Hit "Sign Up" or "Register" and make your first deposit to have access to all of the features of your preferred betting sites! Make sure you enable your apps to access and share their location, or install the required geotagging plugin for desktop. You must physically be in Tennessee when betting using a TN-branded app.
BEST TENNESSEE SPORTSBOOKS FAQ
Tennessee online sports betting just became a reality, so it's likely that new bettors and experienced bettors alike will have some questions about how the process will work legally in the Volunteer state. As sports betting in Tennessee is still a new issue for legislators, all of this information is, of course, subject to change. Still, this is the most accurate information that is currently available.
WHERE CAN I BET ON SPORTS IN TENNESSEE?
You can currently use six operators. These include BetMGM, FanDuel, Caesars, DraftKings and Tennessee Action 24/7. Most players recommend using one or all of the first three mentioned above. Also, you can only do so via apps.
IS SPORTS BETTING LEGAL IN TENNESSEE?
Yes, sports betting is legal in Tennessee as of November 1st, 2020. The legislation that pushed this change forward only allows for Tennessee Betting Sites to operate with and under strict regulation. There are currently no brick-and-mortar casinos in Tennessee, so you have to use apps.
HOW CAN I REGISTER AND SAFELY DEPOSIT INTO A BETTING ACCOUNT?
Registering with Tennessee sportsbooks is easy. You do have to provide a few details like the last four digits of your SSN and your mobile device, but this extra layer of security is to protect users of Tennessee sportsbooks.
WHAT HAPPENS IF I WIN WHEN SPORTS BETTING IN TENNESSEE?
Tennessee betting sites have cashier options that one can use when you're ready to cash out your winnings. Keep in mind, though-- most Tennessee sportsbooks require you to meet a few wagering requirements before your winnings get released for withdrawal. Still, it's great news to win, and Tennessee betting sites do a great job of offering users enough options to access their winnings. Don't forget-- winnings with Tennessee sportsbooks or other sites are taxable.
ARE THERE GOOD TEAMS IN TENNESSEE?
There are some fantastic teams to choose from at Tennessee Betting Sites. Many of them are known across the country as some of the best. While they don't always take first place, other states understand that facing a team from this state will most likely be challenging.
CAN I BET BY PHONE WITH TENNESSEE ONLINE SPORTSBOOKS?
At the moment, phone-based betting with Tennessee betting sites is not outlined in the current legislation. However, you can use your smartphone on Tennessee betting sites or download apps to conduct sports betting in Tennessee legally.
TENNESSEE CASINOS
Sadly, there are no brick-and-mortar casinos available in Tennessee. But now that online sports betting is legal and regulated, only time will tell if online casinos will make similar strides towards legality in the Volunteer State. Tennessee online sportsbooks don't have to pair with a physical casino in the state because there are no casinos in the state.
Perhaps the new opinion towards regulated gambling and sports betting in Tennessee means that Tennessee betting sites will someday soon be able to offer online casino games for real money, but there's nothing on paper as of yet. However, don't expect in-person gambling houses anytime soon.
FINAL THOUGHTS ON THE BEST TENNESSEE SPORTSBOOKS
In many people's opinion, state legislation has made a fantastic decision in legalizing and allowing Tennessee Sportsbooks to operate. Even though only a short time has passed, it's easy to tell that many platforms are making big moves to build a presence inside Tennessee.
The state is a breeding ground for sports betting and hosts some of the country's best teams. It's no wonder why fans are so excited and mobilizing so quickly to sign up and start playing at the newly available sportsbooks.
In conclusion, sports betting in Tennessee is a new thing, but some pretty experienced providers are making strides in the market. All of the apps we've mentioned have quick learning curves and worthwhile promotions, so take a look and choose which one is the best for you.
•