NFL
Last Updated Oct 12, 2021, 2:00 PM
Hot & Not Report - Week 6
Second straight week where these scenarios brought up in this piece took up residency behind the woodshed, as Denver, San Francisco, and Cleveland all lost Against the Spread (ATS).
Two of those three games also went 'over' their respective totals (by at least a full TD too) to put a dent in the 'under' run for these teams, although the game that did feature both teams from this spot (Detroit/Minnesota) was an easy 'under' winner in the end.
You've still got to remember that it's just one week of results though, and if scenarios do have any sort of staying power they've got to be kept in the memory banks for at least some time. The five worst teams in offensive yards per point last week were San Francisco, Las Vegas, Jacksonville, Seattle, and Indianapolis, with the latter four in action in Week 6 as the 49ers are on a bye.
Week 6 is the first week of the 2021 NFL season where we do get bye weeks though, and it's that notion of rest which will get talked about over and over for the next eight weeks as the entire league goes through their week off. The general belief with rest in the NFL is that it's a positive for teams in their next contest but that's not always the case.
Granted, these numbers from this season that are about to be presented haven't yet incorporated bye week rest into the results, and a full week off could easily bring these rest numbers back down to a 50/50 range, but in terms of rest angles that are applicable every week (teams with more rest of a TNF game, or teams with less rest off a MNF game), having more rest has been the enemy of point spread victories so far in 2021.
Who's Hot
2021 NFL Teams with a rest disadvantage (off a MNF game or playing an opponent off a TNF game) are 11-4 ATS
Who should I bet?
N.Y. Giants
Pittsburgh Steelers
Indianapolis Colts
Baltimore Ravens
It might be easier for some to think of this trend in mirrored terms as it's just another way of saying that NFL teams with more rest than their opponent are 4-11 ATS (27%) this year. That's quite an indictment on the teams that get those extra days off after playing a Thursday Night Football game, but at the same time, the TNF schedule so far hasn't really had many quality teams involved.
Opening night saw Dallas and Tampa Bay start off the season and those two teams actually account for two of the four ATS wins by teams with more rest this year.
But the other TNF teams to play again after TNF so far have been Washington, New York Giants, Carolina, Houston, Jacksonville, Cincinnati – teams with a combined 10-20 straight up (SU) record so far.
This scenario will get tested in Week 6 with the Rams and Seahawks applicable as "fades" this week off their TNF game in Week 5, as this 11-4 run on NFL teams with a rest disadvantage suggests taking the +10.5 points with the NY Giants at home, as well as laying the -4.5 points on SNF with Pittsburgh.
But given that both games have quarterback injury situations to deal with this week – N.Y. Giants/Daniel Jones and Seattle/Russell Wilson – neither potential play looks all that attractive from the outset.
Jones wasn't the only offensive starter to go down for the Giants on Sunday as their depth chart is going to cause headaches for most, and with Wilson going down in Seattle, any potential inflation in the line on the Seahawks because they are the more rested team is gone because the market generally loves to bet against backup QB's in this league regardless. That means that the price on backing Pittsburgh to support this run is no bargain at all, and while taking all those points could feel like a bit of a bargain, if fading backup QBs is the norm in this market and Jones is ruled 'out' for Sunday, that Giants spread is likely going to grow.
Yet, TNF teams aren't the only ones applicable to rest advantage/disadvantage spots, as this 11-4 ATS run for the disadvantaged teams would also suggest ATS plays on Baltimore (-3 vs L.A. Chargers) and Indianapolis (-9.5 vs. Houston).
With how that fourth quarter went down on MNF between the Ravens and Colts, concerns about mental fragility in that Colts locker room have to cross your mind, with the opposite effect potentially happening on the Baltimore side of things.
The fact that both of these teams are the chalk doesn't particularly help their cause, but Indy's defense should be able to bounce back by virtue of playing a Houston team that's 2nd last in the league in offensive yards per point on the road.
Baltimore's case is a little trickier with them welcoming the red hot Los Angeles Chargers to town, as that game is unlikely to see lopsided action one way or another on the spread. The only other potential thing to consider as possibly more support for a Ravens play is that the Chargers do have their own bye week on deck which they could possibly be looking ahead too, but the Ravens host the Bengals in a Week 7 divisional matchup too.
Hot & Not Odds & Matchups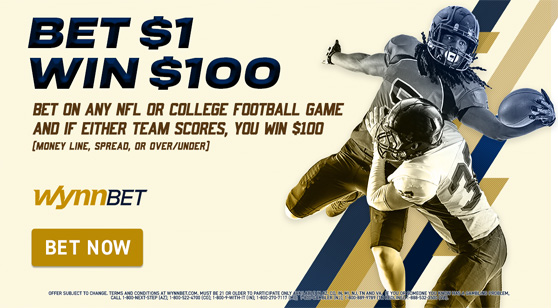 Who's Not
Non-Conference home underdogs are 1-10 SU and 4-7 ATS this season
Who should I fade?
Detroit Lions
Washington Football Team
New England Patriots
Speaking of the Cincinnati Bengals, they are the only team to win a non-conference game outright as home underdogs and they did so way back in Week 1 with their OT win over the Vikings.
Since then, it's been an 0-9 SU run for home dogs against non-conference foes, with Cincinnati also being the most recent loser in this streak with their OT loss to Green Bay on Sunday.
The other three ATS wins came from:
Week 2 - Indianapolis (27-24 loss at +4 vs LAR)
Week 3 - Detroit (19-17 loss at +7.5 vs Baltimore)
Week 4 - New England (19-17 loss at +6.5 vs Tampa Bay)
You can see that even against the number we don't get more than one ATS win per week from teams in this spot.
That's not particularly good news for Detroit, Washington, or New England this week as all three organizations are catching points against non-conference foes this week.
Washington (+6.5) welcomes QB Patrick Mahomes and the Kansas City Chiefs to town this week, and SU losses in back-to-back games in the Mahomes era is just not something the Chiefs have done very often. It happened once in his first full season as a starter in 2018 (Weeks 14-15), once in 2019 (Weeks 5-6), not at all in 2020, but has happened once already this year (Weeks 2-3).
KC's defense has been the definition of a sieve so far this year so maybe having multiple occurrences of consecutive losses is in the cards for KC this season, but it's not like Washington's highly touted defense has been much better through five weeks. Makes it really tough to believe that Washington will buck this 1-10 SU trend for non-conference home dogs this week.
New England hosts a Dallas team that's just been lighting up scoreboards no matter who/where they play this season, and like the SNF game vs old pal Tom Brady a few weeks back, any shot the Patriots have in this one to come away with the SU victory is going to come on the backs of a great defensive effort.
It definitely could happen as I never want to count out New England head coach Bill Belichick and his schemes to hold down a very talented offense, but on the back of being in a 1-10 SU spot, this Patriots game could easily end up like that meeting with Tampa where New England loses SU but stays inside the point spread.
Finally there's the Detroit Lions who watched their head coach cry for the cameras on Sunday night after yet another close loss. Detroit head coach Dan Campbell's tears could have come from a place of him simply being a starving man who's yet to "bite off any kneecaps" this year with his winless team, because everybody's got to eat in this world to survive.
However, based on the point spread/matchup, the winless Lions are the most likely to be that non-conference home dog that comes away with a SU victory this week, but are you really interested in backing a winless team to go in the face of a 1-10 SU run this year? I certainly am not and it makes it a very easy game for me to pass and track this week.
Hot & Not Odds & Matchups
We may be compensated by the company links provided on this page.
Read more