NFL
Last Updated Oct 19, 2021, 5:00 PM
Hot & Not Report - Week 7
Last week's piece brought some decent results, as the four teams to play 'on' from the hot section – rest disadvantage – split at 2-2 against the spread (ATS) while those non-conference home underdogs continue to be awful, going 0-3 both straight up (SU) and ATS to now sit at 1-13 SU and 4-10 ATS this season.
Only the Miami Dolphins find themselves in that dreaded non-conference underdog role for Week 7, so bettors should keep that in mind for this week again.
But it's been the fact that these last two weeks of NFL action have largely been disastrous for the oddsmakers that continues to make headlines, as this run of favorites – and often highly popular favorites – have given the Week 5 and 6 overall results to the bettors in large part.
Personally I'll never have any sympathy for oddsmakers after results like that, but part of the reasoning behind it is that they themselves are too reliant on stats and analytics, especially on the defensive side of the football.
I mean just ask Alabama head coach Nick Saban, the days of dominant defensive football are long gone and haven't been around for years now. And the results of one simple NFL stat these past two weeks help show that.
Who's Hot and Not
Fading NFL teams with a better Opponent Yards Per Play number than their opponent has gone 22-8 ATS (73%) the last two weeks
This is a run that I fully expect to see some regression to the mean on eventually, but considering it's had such a high success rate these past two weeks, if bettors ever need something to maybe push them towards a side they are leaning on (or off a game completely), this could be it.
A run like this also shows just how fragile these new commonplace stats can be early on in a season, and more specifically on a week-to-week basis. After all, the NFL is all about "any given Sunday."
But the Opponent Yards Per Play numbers as of Oct. 6 (Wednesday before Week 5) had Buffalo, Cleveland, Denver, New England, Cincinnati, Carolina, NY Jets, Las Vegas, San Francisco, New Orleans, Miami, LA Rams, Tennessee, Minnesota, Baltimore, and the NY Giants as the 16 NFL teams with the better overall numbers in this category.
Those teams went on to finish 4-12 ATS in Week 5 with Buffalo, New Orleans, LA Rams, and Tennessee being the only four to cover a spread.
This past week only had 14 games with the bye weeks arriving, but as of the OppYPP numbers last Wednesday, the 14 teams with the "advantage" were Buffalo, Carolina, Denver, New England, Philadelphia, Cleveland, Green Bay, Cincinnati, LA Rams, Pittsburgh, Washington, Houston, Miami, and the LA Chargers.
Those 14 teams went on to go 4-10 ATS for the week as it was Philadelphia, Green Bay, Cincinnati, and the LA Rams again being the four teams to get the cash.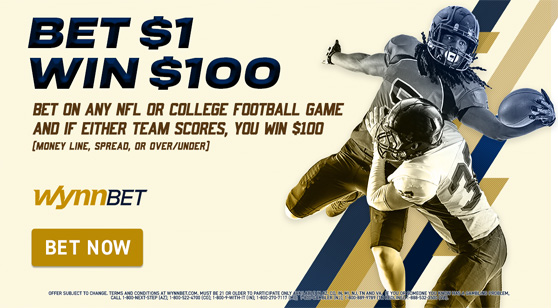 That's a 22-8 ATS run (73.3 %) for these teams that are statistically worse defensively that is behind these stressful two weeks for oddsmakers as those behind the counter tend to find themselves rooting for defenses in general – whether it's fewer points scored for 'unders' or high-powered offenses not being able to score enough to cover the spreads as favorites. The general betting public tends to gravitate towards those favorites and high-powered offenses and they've had great success doing so of late. But again, this is probably a trend that could see significant regression eventually, if not sooner than later.
Yet, that being said, for those so inclined to follow up with this run, it suggests that we should be looking at fading these 12 teams (Philadelphia/Las Vegas game is omitted because both have identical 5.1 OppYPP):
Week 7 - Hot & Not Teams to Fade
| | |
| --- | --- |
| Cleveland (-3.5) | N.Y. Jets (+7) |
| Cincinnati (+6) | L.A. Rams (-15) |
| Carolina (-2.5/3) | Chicago (+13) |
| Green Bay (-9.5) | Arizona (-17) |
| Tennessee (+4.5) | San Francisco (-3.5) |
| Atlanta (-2.5) | New Orleans (-5) |
QB Kyler Murray and the Cardinals have been great for bettors this season, going 6-0 SU and 5-1 ATS. (AP)
That's an eclectic group of teams to be going against in Week 17, and it includes the two biggest favorites on the board in the Los Angeles Rams (-15) and Arizona (-17).
After the results of the past two weeks, there is no doubt in my mind that oddsmakers shaded these numbers (especially) the way of the favorite because they can't handle many more weeks of the heavy chalk continuing to cover.
It's also going to be the first of two straight weeks where the Rams – the only team to buck this trend twice these last two weeks – are sizable favorites as they visit Houston in Week 8.
However, it's interesting to me that Arizona and Green Bay both show up as in a fade spot if this trend were to continue, as those two teams are also in that generally tough historical ATS spot of playing before Thursday Night Football.
The Packers and Cardinals are each asked to win by double digits this week to cover their respective point spreads, and while both are at home, it's fading the undefeated Arizona Cardinals that I do see as the much better betting option of the two.
For one, this Cardinals game against the lowly Texans is sandwiched between highly anticipated games between Cleveland and Green Bay.
The Browns may not be as good as everyone expected them to be in the summer, but for a rising team like Arizona that's "the new kid on the block", both of these games are litmus test-type games for the undefeated Cardinals.
It's just human nature for those guys to be more excited and focused for those two contests, as this Houston Texans organization has been a disaster since the spring when quarterback Deshaun Watson's legal issues came to the surface.
You really think an undefeated Cardinals team is going to have the same level of focus and intensity this week for a game they are expected to win by 3+ scores? I certainly don't, not with what's on tap for them.
Secondly, the flip side of this coin means supporting that same disastrous Houston Texans organization that literally nobody wants to back and for good reason. That's something I view as a huge positive in this scenario, as really the only "general" logical reason not to back Arizona this week is because the point spread is so big.
After all, the Texans have scored three or less points in two of their past three games and have lost five straight overall since beating Jacksonville in Week 1. You probably couldn't get most of your friends to back the Texans with your own money right now, and those have long been plays I've got no problem gravitating towards. Be comfortable being uncomfortable.
The three points Houston scored in Week 6 also puts them in that Total Talk angle I've discussed in recent weeks as being the lowest scoring team from the previous week.
Playing the 'over' in those games is now a perfect 5-0 this year after the Raiders easily went 'over' the number in Week 6, and it suggests we should expect points in this Houston/Arizona game too.
Heck, Houston was in this same lowest-scoring team role a few weeks ago and responded with a 25-22 loss ('over' cashed easily) to New England in a game they should have won SU. It was also an easy ATS win for the Texans there too.
Facing Arizona is a much tougher challenge than the Patriots, but I don't think the ATS or O/U results will be any different in the end. Interested to see if this spread on the undefeated Cardinals continues to climb, but taking a piece of the +17 now with Houston and saving some ammo just in case we see this spread approach the -20 range is my method this week.
Who should I bet?
Houston Texans
Baltimore Ravens
New York Giants
The honeymoon is over in Carolina for QB Sam Darnold as the Panthers have gone 0-3 in their last three games. (AP)
Carolina Fade
The other teams from that list of potential fades for Week 7 that have attracted my attention early in the week are the Carolina Panthers and Cincinnati Bengals.
Carolina's 3-0 SU and ATS start in September is nothing but a distant memory now as the Panthers have gone 0-3 both SU and ATS in their three games in October since then.
The Panthers are doing enough statistically to look like a decent team this year, but they've got "Mirage" written all over them in my view. That 3-0 start came thanks to playing the Jets and Houston in two of those games, and catching the Saints in Week 2 after their big, emotional win over the Packers in Week 1.
That's three games where you've got one great spot and two awful teams contributing to that record so there was always going to be some element of smoke and mirrors to that start. The Giants aren't exactly incomparable to the likes of the Jets and Texans, but this is more about fading the Panthers than it is about finding support for the Giants for me and I'll live with the results.
Fake Stripes
Cincinnati is a team that like the Cardinals coming up in Week 8, have a sort of litmus test-type game this week when they visit the Ravens.
It's a battle for 1st place in the AFC North right now, and with Cincinnati being the "new kid on the block" in this scenario, I'm not sure that their offensive line that was so disastrous a year ago will be able to hold up for 60 minutes against Baltimore.
The Bengals have also arguably played one "good" opponent themselves in recent weeks (Green Bay), as they've faced Chicago, Pittsburgh, Jacksonville, Green Bay, and Detroit these past five weeks. Eliminate the Packers from that equation and the combined SU record of those teams currently sits at 7-17 SU. That's got some smoke and mirrors qualities to it as well.
Baltimore dominated the Bengals in the lone meeting against QB Joe Burrow last year (27-3 in Baltimore), and the Ravens are also in a decent situational spot as well given that this is their third straight home game. The Ravens own defensive numbers are also likely skewed negatively from those first two games vs Las Vegas and KC where they allowed 30+ points in each, further exemplifying how convoluted an over-reliance on team statistics can really be at this time of year. Baltimore's held three of their last four opponents to 17 or less points overall, the most impressive being holding the Chargers to just 6 points on Sunday.
Put it all together and it could be a rude wake up call for the Bengals in Baltimore this week.
Hot & Not Odds-Matchups
We may be compensated by the company links provided on this page.
Read more