NCAAB
Last Updated Aug 30, 2021, 13:45 PM
Baylor vs. Gonzaga Predictions, Odds, Preview
Apr. 5, 2021

Thom Cunningham
NCAA BK Expert
VegasInsider.com
Baylor vs. Gonzaga Predictions
Gonzaga seemed to be in cruise control for most of the tournament, while Baylor looked to be on the ropes with close games entering the Final Four. However, the semifinals reversed roles for both schools as Baylor covered (their fourth straight) while Gonzaga escaped a narrow win in overtime as a -14-point favorite.
The low spread is leaving oddsmakers second guessing the Bulldogs' dominance, paying respect to Baylor's defense. However, both schools go OVER the point total more times than not, each offense also averaging well over 80 points per game.
Of the two markets, the conviction lies in the point total going OVER a high 159.5. The total allows one team to score less than 80 provided the other scores a few points more than that total. It seems likely, as betting on both offenses over both defenses is the smart play given the combined 34-26 point total between both schools.
Gonzaga has gone OVER the point total in eight of its last 12 games, while Baylor has gone OVER the total in 18 of 29 games. Play the smart odds and go with both offenses putting on a show. If you must pick a spread, it seems likely Baylor will cover as they have done so in 19 games this season.
Score Prediction: Gonzaga 82 Baylor 78
Best Bets - Side: Baylor +4.5
Best Bets - Total: OVER 159.5
Premium Picks - Baylor vs. Gonzaga
Popular March Madness Tools
Baylor vs. Gonzaga Betting Odds
Odds Subject to Change
Handicapping Baylor vs. Gonzaga
As stated earlier, there is much more confidence in the point total market than the spread. If you like the spread, Baylor is recommended however. The Bears have covered the spread in seven of 10 games this season when playing on a neutral court, while covering four straight games after failing to cover in Round 1 against Hartford.
Gonzaga is 16-13-2 on the ATS this season, as their ATS record is basically split and not nearly as impressive as their 31-0 SU run. The Zags typically fail to cover with large spreads however, as the -4.5-point spread given is easily coverable for how good the Bulldogs are.
Gonzaga has covered the spread in nine of 12 games when playing on a neutral site, so again, it's difficult to decipher which ATS record to trust more. Baylor looks to have more momentum entering, while Gonzaga has shown much more consistency up until the Final Four game against UCLA.
Matchup: 1 vs. 1
Venue: Lucas Oil Stadium
Location: Indianapolis, Indiana
Date: Apr. 5, 2021
Time-TV: 9:20 p.m. (ET) - CBS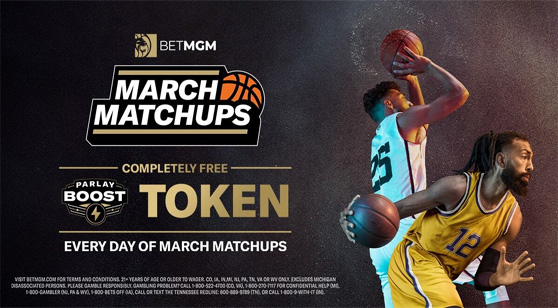 NCAA Tournament Betting Results
1st Rd: Baylor 79 Hartford 55, Hartford +25.5, Under 138.5
2nd Rd: Baylor 76 Wisconsin 63, Baylor -6.5, Over 136.5
Sweet 16: Baylor 62 Villanova 51, Baylor -7.5, Under 142.5
Elite Eight: Baylor 81 Arkansas 72, Baylor -7.5, Over 148
Final Four: Baylor 78 Houston 59, Baylor -5, Over 135.5
1st Rd: Gonzaga 98 Norfolk State 55, Gonzaga -33, Under 153.5
2nd Rd: Gonzaga 87 Oklahoma 71, Gonzaga -15.5, Over 156
Sweet 16: Gonzaga 83 Creighton 65, Gonzaga -12.5, Under 159.5
Elite Eight: Gonzaga 85 USC 66, Gonzaga -9.5, Under 151.5
Final Four: Gonzaga 93 UCLA 90, UCLA +14, Over 147.5
Betting Stats & Analysis - Baylor
27-2 SU, 19-10 ATS, 18-11 O/U
Not many schools can match the offense of Gonzaga, who is the only school to average over 90 points per game. Baylor can match the offense however, averaging about 83 per game along with the second-most efficient offense in the nation. Of course, Gonzaga ranks first in that department.
Baylor may not have a more efficient defense then Gonzaga, but they are more athletic and 27th-nationally in efficiency rankings. In laymen's terms, Baylor can go toe-to-toe with the Zags on either end of the court. The Bears have three players average a double-digit point total, two of which average 4.7 or more assists per game, with two other players providing 5.1 or more rebounds per game.
Four players average 1.1 or more steals per game, as the Bears rank ninth nationally with 8.9 per game. Baylor sees impressive stats on both ends of the court, but the most noticeable is the 41.2% three-point percentage which is best in the country.
Betting Stats & Analysis - Gonzaga
31-0 SU, 16-13-2 ATS, 16-15 O/U
Anything Baylor does well Gonzaga can do better, statistically speaking and not including three-point percentage. The Bulldogs feature four players who average a double-digit point total, all four of which also average five or more rebounds per game. Gonzaga also features two players who average 4.4 assists or more per game.
Gonzaga will try to match Baylor's No. 1 ranked three-point shooting with their No. 1 ranked two-point shooting (63.9%). Gonzaga ranks first nationally in field goals made per game (34), field goal percentage (55%), two-point percentage and points per game (91.6). They also average 18.9 assists per game which is second-most in the nation.
Despite Gonzaga not being a three-point shooting heavy team, they feature four players who shoot 33.3% or better from beyond the arc. The Bulldogs defense is often overlooked, with four players who average 1.1 steals or more per game. They actually average 8.1 per game which ranks 38th nationally, but the Bulldogs don't see many blocks with just 2.8 per game (ranks 216th).
Key Players to Watch
Baylor
The three-headed monster of Davion Mitchell, Jared Butler and MaCio Teague is difficult for any team to slow down. There's no secret that Baylor relies on Mitchell to jump start this team on both ends of the court, but the role players are the big difference makers for Baylor.
Matthew Mayer is important off the bench for rebounding and three-point shooting. Adam Flagler provides a good option from outside, along with the ability to make jump shots from mid-range. Mark Vital and Flo Thamba are the most crucial, looking to defend against the tournament's most impressive big man.
Gonzaga
Jalen Suggs is the hero for Gonzaga, hitting a buzzer beater in overtime to send the Bulldogs dancing. Although Suggs is the best player, Drew Timme is the most important player for Gonzaga. Timme will score buckets, but his rebounding is actually just asa important.
Corey Kispert and Andrew Nembhard will have to continue to make their open shots and impressive rim drives as well. Joel Ayayi could be the biggest difference, as his three-point shooting has been electric this tournament. He is often overlooked because of the three-headed monster in Timme, Suggs and Kispert - but Ayayi is a Wooden Award caliber talent and very dangerous if not respected on defense.
The Gonzaga Bulldogs look to become the first undefeated national champions since Indiana in 1975, and eighth team overall. (AP)
We may be compensated by the company links provided on this page.
Read more