Suns vs. Mavericks Predictions, Odds, Preview
Feb. 1, 2021
By Michael Crosson
VegasInsider.com
Western Conference NBA action returns to NBATV this Monday night with another star-filled matchup between the Dallas Mavericks and the Phoenix Suns, and VI is getting you ready with more Best Bets to help handicap tonight's slate of games.
Suns vs. Mavericks Betting Resources
Matchup: Western Conference
Expert Picks: Vegas Insiders
Venue: American Airlines Center
Location: Dallas, Texas
Date: Monday, Feb. 1, 2021
Time: 8:35 p.m. ET
TV: NBA TV
Betting Odds - Suns vs. Mavericks
Subject to Change
Spread: Mavericks -3
Money-Line: Dallas -150, Phoenix +130
Total: 217
Despite dropping the front end of the double-header on Saturday night, the Mavericks head into Monday's contest as a 3-point favorite over the Suns – marking just the seventh game so far this season that Phoenix has entered as an 'underdog' in.
While the total for this contest currently sits at OU 217.5 – which is just the 4th time this season that the 'over-under' for a Mavericks game has stooped below 221.
The Mavericks and Suns finish off their two-game series on Monday night at American Airlines Center. (AP)
Suns vs. Mavericks Current Form-Last Game
Dallas comes into Monday night's tilt currently riding a 5-game losing streak, which includes a 6-point loss to the Suns without Devin Booker in their most recent affair.
Saturday night's matchup was a showdown between opposing point-guards – as Luka Doncic and Chris Paul managed to rack up 29 points apiece on a combined 50% shooting from the field in the Suns' victory.
Cameron Johnson got the start in place of Booker in the Suns most recent matchup, but it was Langston Galloway who ended up making the most out of his extended time on the floor – 23 minutes, 12 points.
Phoenix comes into this game as winners in back-to-back contests (Suns, Warriors) but prior to their recent success, the Suns had lost five of seven matchups to some underwhelming opponents. (Memphis, Washington, Detroit, Oklahoma City, Denver).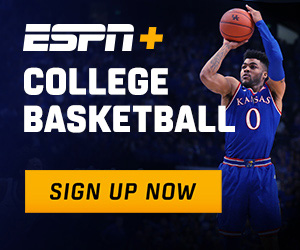 Suns vs. Mavericks Head-to-Head
Jan. 30, 2021 - Suns 111 at Mavericks 105, Phoenix +1, Over 215
Dec. 23, 2020 - Suns 106 vs. Mavericks 102, Phoenix -1, Under 231
The Suns' victory over the Mavericks this past Saturday now gives Phoenix a five-game winning streak over Dallas, with two of those wins already coming since the start of the new NBA season.
Phoenix and Dallas' first matchup of they year came on opening night as Doncic led the contest in scoring by a 10-point margin, but the Mavericks shot just 24.3% on 37 attempts from downtown compared to the Suns' 36.7% on 30 attempts, which ultimately led to a 4-point Dallas loss.
The second time around, Dallas shot the 3-ball significantly better than it did the first time out (31%), but it still wasn't enough to hold off the Suns' efficient offensive team-effort – with three of Phoenix' five starters registering double-digit points on 50% shooting or better.
(SU-Straight Up, ATS - Against the Spread, OU - Over-Under)
Phoenix Suns Betting Outlook
Inside the Stats (2020-2021)
Overall: 10-8 SU, 10-8 ATS, 7-11 OU
Road: 6-4 SU, 6-4 ATS, 3-7 OU
While the Suns have also been mediocre so far this season offensively (110.4 PPG), the same cannot be said about their defense – currently ranking 5th in the NBA in points allowed (107.5), 8th in opponent 3-point percentage (35.5%), and 7th in overall defensive efficiency (1.051).
The 'under' has cashed in four out Phoenix' last six contests, now keeping 11 out of 18 Suns' games under the total so far this year.
The 'over-under' has gone 1-1 in matchups between the Mavericks and Suns so far this year though – with the 'under' cashing against a 231-point total on opening night and the 'over' cashing by one-point against a 215-point total on Saturday night, 111-105.
Dallas Mavericks Betting Outlook
Inside the Stats (2020-2021)
Overall: 8-12 SU, 9-11 ATS, 8-12 OU
Home: 2-5 SU, 2-5 ATS, 3-4 OU
Although both these teams are known to possess some of the league's premier scoring threats, Dallas and Phoenix have been rather underwhelming on offense so far this year – especially the Mavericks, who currently rank 21st in the NBA in points per game (108.7) and 20th in effective field goal percentage (52.6%).
The return of Kristaps Porzingis to the lineup following off-season knee surgery was originally thought to answer a significant portion of Dallas' offensive problems, but quite the contrary has occurred since his return – considering the Mavericks have now lost 8 of their last 11 games while scoring 108 points or less in seven of those contests.
Key Injuries
Phoenix Suns
SG Devin Booker: Hamstring - Questionable
Dallas Mavericks
PF Maxi Kleber: Quarantine - Probable
Saturday night marked the fourth consecutive contest that Booker has missed with a hamstring injury, and he is listed as questionable yet again for the back half of this double header on Monday.
If he is unable to go again, look for Johnson and Galloway to continue to see significant minute-bumps and for CP3 to keep putting up 15+ shots per game (has exceeded 15 FGA in four out of last five games).
Player Prop Best Bet
Kristaps Porzingis – Over 19.5 Total Points (-106)
Porzingis has had a rough 3-game stretch across the last week or so – scoring 'under' 20 points in three consecutive contests while shooting less than 45% from the field in each of those affairs.
Prior to that stretch of games though, Kristaps had scored 20 points or more in each of his last four contests while shooting 'over' 50% from the field in three of those matchups.
Porzingis sat out during the front-end of this double-header on Saturday, so his last memory against the Suns comes from his 30-point performance (50% FGA) back in the NBA bubble.
I'll back Porzingis to be the X-factor this time around by contributing 20 or more points as an attempt to avoid dropping a third straight to Phoenix this season.
Suns vs. Mavericks Prediction
The Suns have won each of their first two meetings with the Mavericks on the year but neither of those wins have come with Porzingis in the lineup for Dallas, who they will have tonight.
With Booker being banged up and potentially missing a fifth straight contest, I'll back the Mavericks to finally get over the hump against Phoenix, considering they lost both of their first two matchups by 6 points or less without Kristaps in the lineup.
Score Prediction: Mavericks 112, Suns 104
Best Bet: Dallas -3
Daily Newsletter - Sign Up Today!
Sign up to get daily betting columns and advice delivered directly to your inbox.
•