NFL
Last Updated Oct 07, 2021, 5:00 PM
Total Talk - Week 5
Most Popular NFL Betting Resources
The NFL entered Week 4 with a 1-4 O/U record this year for full game totals involving teams that were coming off a week where they were +3 or better in turnover margin. Five different teams – Indy, Arizona, Buffalo, New Orleans, and the LA Chargers qualified for that role in Week 4, and the full game totals there ended up going 2- 3 O/U overall last week, but two of the 'overs' that got there were really helped by some high scoring 4th quarters.
The Indianapolis/Miami game closed with a total of 42, and thanks to 24 points in the 4 th quarter landed on 44 total points, while the NYG/New Orleans game saw 18 points scored in the 4 th quarter to ultimately force OT at 21-21, basically killing any shot Under 42.5 had. Thankfully, those two games were not the most likeable on the card for me last week, ignoring both of those full game 'unders' (ignored the Indy/Miami game completely) and ultimately going 1-0 with the Saints team total connecting on 'under 26.5 points.
The team total 'under' 33.5 points selection on the Buffalo Bills ultimately landed in the loser's circle too after Buffalo put up 21 points in the final quarter to beat Houston 40-0, a final score that still connected on the full game 'under' selection.
And then there were the two divisional games that applied out west, with the Arizona/LA Rams game being the third full game 'over' for the week as 57 points was enough to get up and 'over' the closing total of 54 thanks to a late garbage time TD from LA.
The MNF game between the Raiders and Chargers never really threatened going 'over' the number with 42 total points in the end, 28 which were put up by the Chargers which was good enough to just stay 'under' the hook on their team total of 28.5.
The 4-2 record with Best Bets from last week's piece now puts the total at 11-7 overall with totals this year, and that includes a winless start in Week 1 . It's been looking to the 'under' on these teams/games with a franchise that has had a +3 or better TO margin game that's turned things around. There is only one team that it applies to this week – the Buffalo Bills – so we are looking a little elsewhere too this week to try and keep the positive results rolling.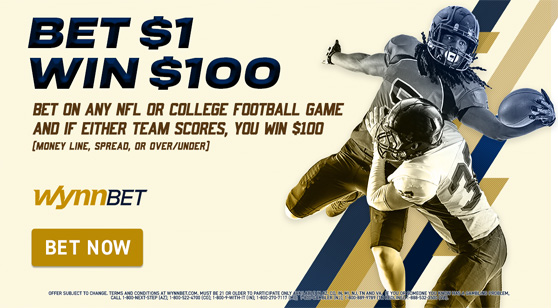 3+ Turnover Margin last week
Buffalo's the only team that fits this role for Week 5, their second consecutive week doing so as all those turnovers have helped the Bills put up 40 points each week.
This week, it wouldn't be a huge stretch to say that Buffalo may need 40 points just to have a shot at beating their Week 5 opponent – Kansas City – but with how bad the Chiefs defense has been this year, I know that looking at any 'under' play on the Bills team total or the full game for this one isn't likely to be the consensus opinion on this game. With KC's defense giving up a league-worst 6.9 yards per play, Buffalo's offense putting up 35, 43, and 40 points the last three weeks, and Patrick Mahomes and that KC offense on the other side, a full game 'under' look for this SNF game is not going to be one many bettors are comfortable with. Yet, when you do this every day for a long time, you learn to be "comfortable being uncomfortable," and with the full game total opening up at 57 and immediately bet down to it's current number of 56.5, it appears as though there are others looking at the low side of the total for this game. Could it be a dummy move to stay 'under' a key number of 57 and then take 'over'? Of course, but the closer we get to kickoff on SNF, this game is going to get plenty of 'over' action in all likelihood regardless.
So waiting until closer to kickoff and looking at taking the full-game 'under' is the plan for SNF this week, as it's this turnover angle I do tend to trust more because it's never beholden to a specific team, roster, or any sort of defensive/offensive stats.
Therefore, it's a double dip into this 'under' history for teams off gaining 3+ turnovers, as I'll wait (or buy up if need be) to take the full game 'under' 57 (or higher) for this game, along with taking Buffalo under 27.5 (-130 for their team total as well.
Being that these two teams played twice against one another last year – including the AFC Championship – the healthy respect both organizations have for the talent each has, we could get a playoff-type atmosphere under the lights for this one. Not hard to take my chances going the contrarian route with those 'under' selections here.
Best Bets: Buffalo Under 27.5/BUF-KC Under 57
Highest and Lowest Scoring teams each week
Another thing that I've noticed through the first four weeks of this season is that looking at the 'under' for the team that scored the most points in the league the previous week, and the 'over' for the team that scored the fewest points the previous week has worked out rather well. The highest scoring team of the previous week has gone 1-2 O/U the following week, while the lowest scoring team has gone on to go 3-0 O/U the next time out.
San Francisco topped the charts with 41 points in Week 1 only to have a no doubt 'under' vs the Eagles the following week, while Tampa's 48 points in Week 2 resulted in their Week 3 game being the lone outlier of all these results as it went 'over' (vs LA Rams) too. Last week it was the Buffalo Bills in the role of highest scoring team after putting up 43 on Washington in Week 3, and then really not giving any sweat to 'under' bettors last week in the 40-0 win over Houston.
The other side of the equation – lowest scoring teams – are where it really gets interesting though, as including the upcoming action this week, three of the four lowest scoring teams in a week have been shutout. The only one that wasn't – Green Bay in Week 1 with 3 points – began this run of 'overs' for these seemingly offensively challenged teams. The Packers easily went 'over' their total with Detroit in Week 2, as did Miami in Week 3 and the NY Jets in Week 4 after each was blanked the previous week.
All of that means that we've got another reason to like the 'under' in that Buffalo/Kansas City game on SNF this week, as it was the Chiefs and their 42 points that topped the scoring in Week 4. It also suggests that going 'over' in the New England/Houston game is a play this week after the Texans were blanked in Buffalo a week ago.
Tough to ignore the 5-1 run these scenarios have brought to total bettors so far, and with the Buffalo/KC game being the highest posted total of the week, and the New England/Houston total being the lowest posted total of the week, you can see first hand how these numbers tend to get too far skewed one way based on the whole "what have teams done most recently" mentality that plagues this entire industry.
Best Bet: New England/Houston Over 39.5
We may be compensated by the company links provided on this page.
Read more