NCAAB
Last Updated Aug 30, 2021, 9:47 AM
Kansas vs. Tennessee Predictions, Odds

January 30, 2021
By Thom Cunningham
VegasInsider.com
The Kansas Jayhawks hit the road for a Big 12-SEC game against the Tennessee Volunteers. Tip for this big game is set for 6 p.m. (ET) and will air on ESPN from Knoxville, Tennessee.
BETTING RESOURCES
WHERE TO BET KANSAS-TENNESSEE
Kansas-Tennessee Betting Odds
Spread: Tennessee -3
Money-Line: Kansas +135 Tennessee -155
Total: 130.5
Odds Subject to Change
The Kansas Jayhawks enter as road underdogs, given a +3-point spread against Tennessee. The Jayhawks are 6-9 on the ATS this season, while Tennessee is 8-6.
The point total is a low 130.5, based on Tennessee's defense and both school struggling to score points. Kansas has gone OVER, slightly, with an O/U of 8-7. Tennessee has gone UNDER the point total in nine of 14 games this season.
Betting Analysis – Kansas Jayhawks
Straight Up - SU, Against the Spread - ATS, Over-Under (O/U)
SU: 11-5
ATS: 6-9
SU - Home: 7-1
SU - Away: 4-4
O/U: 8-7
The Jayhawks offense is in a current funk, averaging under 75 points per game and failing to touch 70 points in four of its last five games. Although Kansas won at home against TCU, it wasn't a pretty win.
The team clearly struggles against good offenses, losing to Baylor, Oklahoma, Gonzaga and Texas. Outside of Oklahoma, none of those games were close. It's weird to say, but the Kansas offense isn't built to compete with elite scoring teams. Not only is the offense not built for high-scoring clashes, but the defense isn't either.
Kansas has allowed 73 points or more to Gonzaga, Creighton, Texas, Baylor and Oklahoma - all great offenses. The good news for Kansas is that Tennessee's offense is in sluggish form. We'll get to why in a minute, but expect Marcus Garrett to control the pace of play.
Garrett's ability to quarterback Kansas on both sides of the court is extremely crucial in this one.
Christian Braun has seen his point total dip to below 10 per game, so he will need to step up. Overall, this Kansas team is still dangerous with a ton of depth but the offense is a real concern. At a certain point the Jayhawks need one of their five capable players to take over and start getting selfish buckets.
There is really no excuse for a team that features Ochai Agbaji, Jalen Wilson, David McCormack and the others mentioned to struggle this badly on offense. When you look at the numbers nothing stands out as troublesome, until you land on turnovers.
The Jayhawks turn the ball over a remarkable 13.1 times per game, which ranks 214th-worst in the nation. Seven Jayhawks turn the ball over at least once a game, with four players averaging 1.6 or more per game. Wilson turns the ball over at least twice a game, while Garrett's total is at 1.9.
This is why Garrett's ball handling is so crucial, because he can limit the turnovers on offense while forcing them against his (potential) counterpart. If Garrett faces Santiago Vescovi, the Jayhawks can win this game on the play of Garrett.
Betting Analysis – Tennessee Volunteers
Straight Up - SU, Against the Spread - ATS, Over-Under (O/U)
SU: 11-3
ATS: 8-6
SU - Home: 9-2
SU - Away: 2-1
O/U: 5-9
Santiago Vescovi has to step up, as mentioned in an earlier preview. With Jaden Springer not 100% healthy, the offense is reliant on Vescovi. He is missing both assists and open three-pointers, which has to turn around if Tennessee wants to score buckets with a hobbled Springer.
Victor Bailey and John Fulkerson have no excuses either, but Vescovi is the difference maker for Tennessee scoring points. The Vols can't rely on Yves Pons to bailout their offensive woes with long-range jumpers. Despite the struggles, Vescovi does hit free throws late in games. So his clutch-factor is still somewhat there, but overall his game has to step up.
It won't be make or break against Kansas, struggling on offense themselves. That will come down to Bailey and Fulkerson's play, two studs who have almost evaporated the last few games. Basically, every player outside Pons really needs to step up for Tennessee. Yes, the Vols strength is their defense, but they're far too talented a team to only rely on it.
They do have a dangerous offense, despite not playing like it lately. Tennessee still holds the 81st-best offensive rating in the nation, along with 77th-most assists per game (15.2) and the 40th-most made free throws per game (15.8). It's just very concerning how off-putting this offense is with Springer battered, but overall should still be considered a threat to go far in March Madness.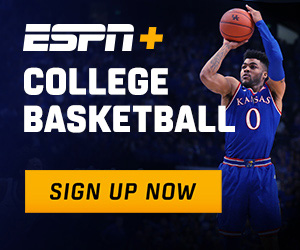 Inside the Stats – Kansas Jayhawks
PS/G: 74.3 (124th)
PA/G: 67.5 (102nd)
Off Rtg: 105.8 (103rd)
Def Rtg: 96.1 (112th)
Inside the Stats – Tennessee Volunteers
PS/G: 72.7 (161st)
PA/G: 59.3 (6th)
Off Rtg: 107.4 (81st)
Def Rtg: 87.6 (10th)
Key Players to Watch
KU - Ochai Agbaji (14.4 PPG, 4.3 RPG)
KU - Jalen Wilson (12.3 PPG, 6.9 RPG)
TENN - John Fulkerson (11.2 PPG, 6 RPG)
TENN - Victor Bailey (10.9 PPG)
Kansas-Tennessee Predictions
It's hard to trust either team in this game, so if you're keen on a winner go with the home Vols. Both teams are on a downfall, but Tennessee is a bit more complete and playing in a venue they normally do well inside.
The best bet may lie with the point total, though. 130.5 is a bit low, but it's tough to see either team touch 70 points. Both teams are due to break out their offenses at any moment, and considering the low point total it might actually make sense to go against Tennessee's 5-9 O/U and go OVER.
If one team touches 70 points then the OVER will hit. Even a close game in the high 60's should get the job done, but the question becomes can Kansas score on Tennessee's defense? Kansas has seen at least one team score 70 and one team score 60 in four straight road games, so bank on Tennessee touching 70 and Kansas keeping the game within 10 points.
We may be compensated by the company links provided on this page.
Read more