NBA
Last Updated Aug 30, 2021, 9:46 AM
Trail Blazers vs. Mavericks Predictions, Odds, Preview
Feb. 14, 2021

by Jonathan Willis
NBA Expert
VegasInsider.com
Luka Doncic is coming off arguably his best performance of the season on Friday night. Doncic led the Dallas Mavericks to a 143-130 victory over Zion Williamson and the New Orleans Pelicans.
The best young guard in the game exploded for a season-high 46 points by hitting 17 of 30 field goals with 12 assists and eight rebounds. Dallas will now face the most guard-dependent team in the NBA when the Mavericks host the Portland Trail Blazers on Valentine's Day.
Trail Blazers vs. Mavericks Betting Resources
Betting Odds - Trail Blazers vs. Mavericks
Subject to Change
Spread: Mavericks -4.5
Money-Line: Dallas -190, Portland +170
Total: 236.5
Damian Lillard and the Blazers are coming off a perfect homestand as they face the Mavs on Sunday. (AP)
Trail Blazers vs. Mavericks Current Form-Last Game
Injuries are once again limiting the Trail Blazers, but Damian Lillard is putting Portland on his back every night. Jusuf Nurkic and C.J. McCollum haven't taken the court in nearly a month and Zach Collins has yet to suit up this season. Despite not having those three starters, the Trail Blazers are 15-10 largely thanks to Lillard.
Portland has won five of its last six games coming into Sunday night. The Trail Blazers haven't faced a Western Conference foe since losing to the Houston Rockets 104-101 on January 28 though.
They went 6-2 against the Eastern Conference over the last two weeks with two nice wins over the Philadelphia 76ers, and one of their losses was an expected one on the road against Milwaukee.
Gary Trent Jr. was Portland's leading scorer in a 129-110 win over the Cleveland Cavaliers in the Rose City on Friday night. He went 8-12 from the floor and 4-6 from beyond the arc in a game where Lillard failed to hit a three-pointer. The Trail Blazers' starters were superb as the four starters alongside Trent all finished the evening with a plus/minus of +20.
Dallas has now won four straight games after Friday's victory over New Orleans. The Mavericks have been pouring in the points over the last week. They are averaging 130.5 PPG during this winning streak with Doncic topping 40 points twice.
They haven't been over .500 since losing to Chicago in mid-January. Dallas has a good chance of moving back over .500 with a win over Portland on Sunday though as the Mavericks' next game is against 7-19 Detroit on Wednesday.
Kristaps Porzingis posted a season-high in points as well on Friday. He went 13 of 21 from the floor for 36 points. The 7'3 center knocked down 8 of 13 threes, playing a pivotal role in the Mavericks' win.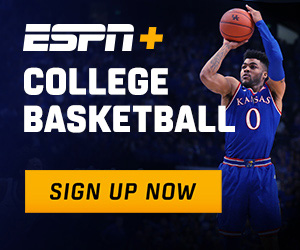 Trail Blazers vs. Mavericks Head-to-Head
Aug. 11, 2020* - Blazers 134 vs. Mavericks 131, Portland -2.5, Over 240
Jan. 23, 2020 - Mavericks 133 at Blazers 125, Dallas. -5.5, Over 227
Jan. 17, 2020 - Mavericks 120 vs. Blazers 112, Dallas -7.5, Over 228
Oct. 27, 2019 - Blazers 121 at Mavericks 119, Portland +3, Over 219.5
*Game played in Orlando at NBA Bubble
(SU-Straight Up, ATS - Against the Spread, OU - Over-Under)
Portland Trail Blazers Betting Outlook
Inside the Stats (2020-2021)
Overall: 15-10 SU, 13-12 ATS, 14-11 OU
Road: 7-5 SU, 8-4 ATS, 7-5 OU
Lillard is averaging 29.0 PPG this season. He is going to be named an All-Star for the sixth time next month as the second-leading scorer in the Western Conference behind Stephen Curry.
Lillard is the key to everything for the Blazers, as he also leads the team with 7.2 APG. Few players in the league are better at getting to the free throw line too. Dame Time is averaging 8.0 FTA this season, and he is making 94.2 percent of his freebies.
With McCollum on the sidelines, Trent has done a good job filling his role. He isn't as dynamic of a scorer, but he is averaging 14.8 PPG while knocking down 45.1 percent of his threes. The major criticism of Trent is that he doesn't do much aside from score.
Enes Kanter and Carmelo Anthony aren't a great top option in the frontcourt, but Portland is making it work. Kanter is averaging a double-double with 11.5 PPG and 11.1 RPG, and he is superb at getting second chances for his team. His 4.2 offensive RPG are the third-most in the NBA. As for Anthony, the future Hall of Famer is averaging 13.5 PPG while sinking 39.3 percent of his threes.
Neither Kanter nor Anthony are great interior defenders though. Portland is allowing opponents to hit 55.1 percent of their two-point field goals, and that's the worst total in the league. They are getting outscored in the paint by almost 10 PPG.
Dallas Mavericks Betting Outlook
Inside the Stats (2020-2021)
Overall: 13-14 SU, 11-16 ATS, 14-13 OU
Home: 6-7 SU, 3-10 ATS, 8-5 OU
Doncic leads Dallas in every offensive category. He is averaging 28.5 PPG, 8.7 RPG, and 9.4 APG on the season. The 2019 NBA Rookie of the Year has now topped 25 points in 13 consecutive games, and he has seven triple-doubles to his credit already this year. His big issue has been three-point shooting this season, but he is sinking 40 percent of his treys in February.
If Porzingis can put together more performances like he did on Friday against New Orleans, Dallas has the potential to challenge in the Western Conference. That appears to be a tall order at this stage for Porzingis though.
Porzingis has now been in the NBA for six seasons, and he has yet to deliver on some of the promise we saw in the Big Apple. He is sinking a career-high 47 percent of his field goals, but he hasn't been as successful at getting to the free throw line.
Maxi Kleber is the most reliable three-point shooter on the team, making 46.6 percent of his treys. The Mavericks have fared much better since he returned to the team in February with a 5-2 record with Kleber in the lineup. Kleber has sunk at least 40 percent of his threes in each game during Dallas' winning streak.
Tim Hardaway Jr. is the best high-volume shooter from range, hitting more than three triples a game while knocking down 39.7 percent of his opportunities. Trey Burke and Jalen Brunson are both solid perimeter scorers as well.
We may be compensated by the company links provided on this page.
Read more