76ers vs. Jazz Predictions, Odds, Preview
Are the Utah Jazz the best team in the Western Conference? Giannis Antetokounmpo believes so. He said as much after the Jazz beat his Milwaukee Bucks on Friday.
Utah has won seven straight games and 18 of its last 19 overall after a 4-4 start to sit atop the conference on Presidents' Day.
The Jazz will close out a four-game homestand in Salt Lake City against the Philadelphia 76ers on Monday night.
76ers vs. Jazz Betting Resources
Betting Odds - 76ers vs. Jazz
Subject to Change
Spread: Jazz -7
Money-Line: Utah -280, Philadelphia +240
Total: 227.5
Ben Simmons and the 76ers close out their road trip on Monday night against the red-hot Jazz. (AP)
76ers vs. Jazz Current Form-Last Game
Philadelphia is currently a couple games ahead of Milwaukee and Brooklyn for the top spot in the Eastern Conference. The 76ers are great at home with an 11-2 record there, but they are just 7-7 on the road this season.
The Sixers knocked off Brooklyn 124-108 at home last Saturday, but they are just 1-2 on their West Coast road swing. They beat the Kings 119-111 on Tuesday, yet they came up short against the Trail Blazers and Suns later in the week.
Joel Embiid finished with 35 points for the second straight game on Saturday. Unfortunately, it wasn't enough as Phoenix beat Philadelphia 120-111. Devin Booker went 14 of 23 from the floor and scored a game-high 36 points for the Suns.
Chris Paul nearly recorded a triple-double for Phoenix in the win. Philly's bench could only muster 20 points on 6 of 18 shooting, highlighting a growing concern for the Sixers.
Utah has looked superb for over a month now. The Jazz have beaten Milwaukee by double digits twice in that stretch, and they also have some nice wins over Denver and Golden State. This team has won 12 straight games against Eastern Conference foes coming into Monday night's game with Philadelphia.
Only one team has stayed within single digits of Utah during its seven-game win streak. Indiana held Utah to 103 points in an eight-point loss last Sunday. The other six teams lost by at least 12 points.
The Jazz hammered the Miami Heat 112-94 in SLC on Saturday. Miami could only muster 57 points through the first three quarters. Donovan Mitchell led the way for Utah with 26 points on the day, although his shooting percentages weren't great.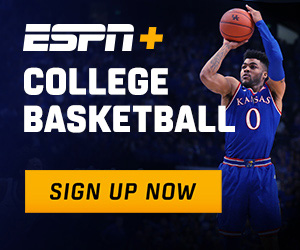 76ers vs. Jazz Head-to-Head
Dec. 2, 2019 - 76ers 103 vs. Jazz 94, Philadelphia -5, Under 208.5
Nov. 6, 2019 - Jazz 106 vs. 76ers 104, Philadelphia +2.5, Over 209
(SU-Straight Up, ATS - Against the Spread, OU - Over-Under)
Philadelphia 76ers Betting Outlook
Inside the Stats (2020-2021)
Overall: 18-9 SU, 14-12-1 ATS, 15-12 OU
Road: 7-7 SU, 5-8-1 ATS, 7-7 OU
Embiid has been locked in from the outset this season. Philadelphia's center is looking like the best big man in the NBA, and Embiid is currently seen as a co-favorite to be named NBA MVP along with LeBron James.
He leads the 76ers with 29.6 PPG and 10.8 RPG. Embiid is hitting 54.3 percent of his field goals and 40 percent of his threes, and he is also getting to the free throw line over 11 times a night while sinking 85.1 percent of his freebies. That has made him one of the most efficient scorers in the NBA. Embiid has scored at least 33 points in six of his last seven games.
Ben Simmons keeps putting up nice stats in this offense too. Simmons is averaging 14.1 PPG, 8.3 RPG, and 7.9 APG as one of the most well-rounded players in the league. His game would soar to another level if he could develop his own shot, but he is one of the best transition scorers you will find these days.
Philadelphia has two other players that can pour in the points in Tobias Harris and Seth Curry. Harris is the second-leading scorer on the Sixers with 20.0 PPG, and he is close to shooting 50/40/90.
As for Curry, he is lights out from distance, sinking 48.3 percent of his treys. Curry hadn't missed a free throw all year either until Saturday night's loss to Phoenix.
Utah Jazz Betting Outlook
Inside the Stats (2020-2021)
Overall: 22-5 SU, 20-7 ATS, 12-15 OU
Home: 12-2 SU, 11-3 ATS, 6-8 OU
Rudy Gobert has played a huge role in Utah's success this season. Gobert is looking to shake off his reputation as a great regular season player only, and he will have his opportunity to do that in this year's playoffs.
The two-time Defensive Player of the Year is playing elite defense while averaging a double-double with 14.0 PPG and 13.4 RPG. He leads the Western Conference in rebounds, and he is making 63.4 percent of his field goals. His match-up with Embiid will draw a lot of the attention in this game.
Mitchell is Utah's best scoring option. He is averaging 24.2 PPG and hitting 39.7 percent of his threes. Mitchell has finished with at least 26 points in five straight games, and he is making an impact on the glass and distributing to teammates too. Foul trouble has been a bit of an issue lately though, so that's something to keep an eye on against the Sixers.
Jordan Clarkson can get hot and pour in the points. He is averaging 16.6 PPG, but his three-point shooting has tailed off somewhat in recent weeks. That's unfortunate as Mike Conley won't be available for this game due to a hamstring injury.
The Jazz have been getting a lot of good play out of Bojan Bogdanovic recently though. He is averaging 15.8 PPG, and he is knocking down 40.7 percent of his threes on the season.
Solid three-point shooting has been a hallmark of Utah's play this year. The Jazz are knocking down 39.5 percent of their threes, and their top scorers are all at least above average from beyond the arc. Five of Utah's top seven scorers are hitting at least 40 percent from downtown.
Key Injuries
Philadelphia 76ers
PF Joel Embiid: Back - Questionable
PG Shake Milton: Ankle - Out
Utah Jazz
PG Mike Conley: Hamstring - Out
76ers vs. Jazz Prediction
Utah matches up well with Philadelphia. Gobert can keep Embiid from doing too much in the paint, while the disciplined defense will limit the Sixers' fast break opportunities. The 76ers aren't great at defending the three-point line, so the Jazz can fire away from downtown.
Score Prediction: Jazz 113, 76ers 104
Best Bet: Utah
Daily Newsletter - Sign Up Today!
Sign up to get daily betting columns and advice delivered directly to your inbox.
•