NBA
Last Updated Aug 30, 2021, 9:46 AM
Trail Blazers vs. Suns Predictions, Odds, Preview
Monday's Video Best Bet
Feb. 22, 2021

by Jonathan Willis
NBA Expert
VegasInsider.com
Phoenix has been one of the hottest teams in the NBA over the last month. The Suns were 8-8 on January 27, but they have won 11 of their last 13 games to rise in the Western Conference standings.
This team is hoping to break the second-longest playoff drought in the NBA, as Phoenix hasn't made it to the postseason since losing to the Los Angeles Lakers in the 2010 Western Conference Finals. A win over the Portland Trail Blazers on Monday night would put them at 20-10 with five games before the All-Star Break.
Trail Blazers vs. Suns Betting Resources
Betting Odds - Trail Blazers vs. Suns
Subject to Change
Spread: Suns -6.5
Money-Line: Phoenix -260, Portland +220
Total: 229
Damian Lillard and the Blazers look to bounce back from a home loss to the Wizards. (AP)
Trail Blazers vs. Suns Current Form-Last Game
The Suns have been mighty impressive with an 11-2 record since January 27. Phoenix's first loss was to New Orleans on February 3, and the Suns responded with a 132-114 win over the Pelicans on Friday night.
Their only other loss during this stretch was to a red-hot Brooklyn team that is favored to win the Eastern Conference. Phoenix made the most of a long homestand against Eastern Conference teams.
The Suns knocked off six Eastern squads in their arena before the loss to the Nets. During this stretch, they beat Boston, Milwaukee, and Philadelphia in the span of a week, and those victories proved this team is ready to turn a corner.
In their most recent game, Phoenix hammered Memphis. The Suns beat the Grizzlies, 128-97 in Bluff City on Saturday night. Phoenix made over 50 percent of its field goals and 50 percent of its three-point attempts, while Memphis only managed to make 5 of 33 three-point attempts as a team. The Grizzlies starters were even worse, going 1-18 from beyond the arc.
Portland has been almost as good since the start of the month. After a 134-106 loss to Milwaukee on February 1, the Trail Blazers have responded by winning eight of their last ten games. They knocked off the 76ers twice in eight days, and they were just the second team to beat Philadelphia in its arena.
However, the Blazers were upset at home by the Washington Wizards on Saturday. Portland could only score 12 points in the second quarter and 19 points in the fourth quarter, allowing Washington to pick up a 118-111 win. Damian Lillard could only make 10 of 30 shots from the floor, so the Wizards won despite going 6-26 from downtown.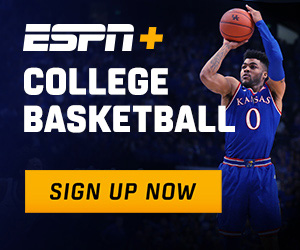 Trail Blazers vs. Suns Head-to-Head
Mar. 10, 2020 - Blazers 121 vs. Suns 105, Portland -6, Under 235
Mar. 6, 2020 - Suns 127 vs. Blazers 117, Phoenix +3.5, Over 232.5
Dec. 30, 2019 - Suns 122 at Blazers 116, Phoenix +4, Over 232.5
Dec. 16, 2019 - Blazers 111 at Suns 110, Phoenix +2.5, Under 227
(SU-Straight Up, ATS - Against the Spread, OU - Over-Under)
Portland Trail Blazers Betting Outlook
Inside the Stats (2020-2021)
Overall: 18-11 SU, 16-13 ATS, 16-13 OU
Road: 10-5 SU, 11-4 ATS, 9-6 OU
Damian Lillard has put on a masterclass performance over the last month and change. Three of Portland's top players (C.J. McCollum, Zach Collins, and Jusuf Nurkic) have all been out since mid-January, but the Trail Blazers continue to win games thanks largely to Lillard.
Lillard is averaging 30.0 PPG and 7.9 APG; tops on the team. He is making 44.5 percent of his field goals and 38.5 percent of his field goals, and he is one of the best players at getting to the free throw line.
Lillard is averaging almost eight trips to the line a night. He has made opponents pay too by making 93.5 percent of his freebies.
Gary Trent Jr. is doing a very good job of filling McCollum's shoes. Trent has slid into that role and posted similar numbers, making 44.2 percent of his triples. He doesn't contribute much else to Portland, but that has given Lillard an outlet when he is driving to the hoop.
With Jurkic and Collins out, Portland is very reliant on Enes Kanter and Carmelo Anthony. Kanter continues to play well on the offensive end with 11.7 PPG and 11.1 RPG, but he is a liability on defense.
Anthony is no longer the playmaker he used to be either and he isn't much of a rebounding threat to boot. That has led to the Trail Blazers averaging just 37.5 points in the paint each game, easily the fewest in the NBA.
Phoenix Suns Betting Outlook
Inside the Stats (2020-2021)
Overall: 19-10 SU, 19-10 ATS, 14-15 OU
Home: 10-5 SU, 10-5 ATS, 8-7 OU
The Suns shot the lights out from three in their last game. Phoenix hit a team-record 24-three pointers to beat Memphis by 31 points. This team has really benefited from the addition of Chris Paul, as his vision and ability to find open shooters has helped make Phoenix one of the most effective offenses in the NBA.
Paul leads Phoenix with a 21.16 PER. The veteran point guard is Phoenix's second-leading scorer, and he is making 49.5 percent of his field goals and 39.8 percent of his threes. His play has helped the Suns rank 5th in effective field goal percentage (55.9 percent) and 2nd in assist-to-turnover ratio (2.03).
Devin Booker has benefited from the addition of CP3 more than anyone else. Defenses no longer focus as intently on Booker, allowing him to hit a career-best 49.3 percent of his field goals. Booker leads the team with 24.3 PPG, and he is making 37.2 percent of his treys.
It's been a career year for Mikal Bridges too. Bridges has been one of Phoenix's most reliable shooters, hitting 51.2 percent of his field goals and 41 percent of his threes. He might need to make a bigger impact on the glass though, as the Suns rank dead last in rebounding.
The only reliable big man on the roster is 2018 No. 1 overall pick Deandre Ayton. The seven-foot Bahamian is averaging 13.8 PPG and 12.1 RPG. However, Ayton can't stretch the floor and doesn't get to the line often, so his impact is somewhat muted.
Key Injuries
Portland Trail Blazers
SG C.J. McCollum: Foot - Out
C Jusuf Nurkic: Wrist - Out
Phoenix Suns
Trail Blazers vs. Suns Prediction
Both these teams like to fire away from three. Portland shoots more three-pointers than any other team in the league, and Phoenix is led by its three guards.
However, look for Ayton to be the difference maker on Monday night as the Blazers don't have a big man that can effectively contain him.
Score Prediction: Suns 121, Trail Blazers 113
Best Bet: Phoenix -6.5
Daily Newsletter - Sign Up Today!
Sign up to get daily betting columns and advice delivered directly to your inbox.
We may be compensated by the company links provided on this page.
Read more