NBA
Last Updated Aug 30, 2021, 9:46 AM
Pelicans vs. Bucks Predictions, Odds, Preview
Feb. 25, 2021

by Jonathan Willis
NBA Expert
VegasInsider.com
Milwaukee is out to win its fourth straight game when the New Orleans Pelicans come to town on Thursday night.
The Bucks are in the middle of an eight-game homestand, and they have knocked off Oklahoma City, Sacramento, and Minnesota over the last week.
The Pelicans have won two in a row, but they will be playing on no rest after hosting the Detroit Pistons last night.
Pelicans vs. Bucks Betting Resources
Betting Odds - Pelicans vs. Bucks
Subject to Change
Spread: Bucks -9
Money-Line: Milwaukee -420, New Orleans +340
Total: 241
Zion Williamson and the Pelicans go for the two-game season sweep of the Bucks. (AP)
Pelicans vs. Bucks Current Form-Last Game
It was a frustrating middle of the month for Milwaukee. The Bucks lost five straight games, falling to 16-13 after losing consecutive home games to Toronto last week.
We have seen Milwaukee bounce back with a vengeance since Friday's win over OKC though, beating the Thunder, Kings, and Timberwolves by at least 13 points.
The Bucks' 139-112 win over the 7-25 Timberwolves was a clinic from start to finish. Milwaukee knocked down 53.5 percent of its field goals and 47.6 percent of its threes, while only turning the ball over eight times.
Minnesota's Karl-Anthony Towns and Malik Beasley both played well, but No. 1 overall pick Anthony Edwards continued his rough rookie season by going 3-13 with four turnovers.
Giannis Antetokounmpo was unstoppable on the evening. He went 13-18 for a game-high 37 points with eight rebounds and eight assists to boot. Bryn Forbes had a strong night from the floor too, overcoming an off night from Khris Middleton.
New Orleans hasn't been over .500 since January 4, but the young Pelicans are hoping to get back over that hump prior to the All-Star Break. They have now won two games in a row, and this will be their penultimate road game before returning to the Big Easy for three games prior to the break.
The defense rose to the occasion in Sunday's 120-115 overtime win over Boston. The Celtics made less than 40 percent of their field goals, while Zion Williamson and Brandon Ingram both hit over 50 percent from the floor and combined to score over half of New Orleans' points.
Williamson was even better on Wednesday night in a 128-118 win over Detroit. He went 13-18 from the floor, as he and Ingram once again led the way for the Pelicans. Steven Adams recorded a double-double, as New Orleans overcame Detroit's 69-point first half.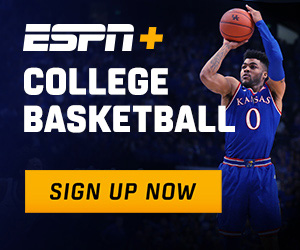 Pelicans vs. Bucks Head-to-Head
Jan. 29, 2021 - Pelicans 131 vs. Bucks 126, New Orleans +6.5, Over 230
Feb. 4, 2020 - Bucks 120 vs. Pelicans 108, Milwaukee -6.5, Under 245
Dec. 11, 2019 - Bucks 127 vs. Pelicans 112, Milwaukee -9.5, Over 232.5
(SU-Straight Up, ATS - Against the Spread, OU - Over-Under)
New Orleans Pelicans
Inside the Stats (2020-2021)
Overall: 14-17 SU, 13-18 ATS, 23-8 OU
Road: 5-10 SU, 6-9 ATS, 9-6 OU
No lead is safe in a New Orleans game. The Pelicans set a franchise record by coming back from a 24-point deficit against Boston over the weekend, but they set an ignominious record last Friday night against the Phoenix Suns.
New Orleans was outscored 41-12 in the final frame to turn an 11-point lead into an 18-point loss in an absolutely bonkers turn of events.
Williamson is starting to put it together in his second season. The preternatural talent is averaging 25.1 PPG and knocking down 61.6 percent of his field goals and over 35 percent of his three-point attempts.
He is getting to the free throw line almost eight times a game, leading to Williamson being one of the most efficient scorers in the NBA. There still is plenty to learn for the 20-year-old, but it's clear that the sky is the limit with his potential.
It has certainly helped Williamson's development to have a talented frontcourt partner in Brandon Ingram.
Ingram keeps defenses from focusing too much on Williamson, and he has tallied 25 points or more in three straight games. He is making a career-best 39.4 percent of his threes and 88.2 percent of his free throws this season.
New Orleans' guards have been decent, but this is the area of the team that needs the most improvement. Lonzo Ball and Eric Bledsoe are each making at least 39 percent of their threes, yet they are major liabilities on defense.
Opponents are making 39.5 percent of their threes against the Pelicans. That's a big part of why New Orleans ranks in the bottom five in many defensive categories.
Milwaukee Bucks Betting Outlook
Inside the Stats (2020-2021)
Overall: 19-13 SU, 16-16 ATS, 19-12-1 OU
Home: 12-4 SU, 10-6 ATS, 10-6 OU
Antetokounmpo ranks third in the league in PER. He is having another outstanding season, even though Milwaukee has been somewhat disappointing with a 19-13 record near the halfway point.
Antetokounmpo is averaging 28.6 PPG, 11.8 RPG, and 6.0 APG. The two-time NBA MVP is hitting over 55 percent of his field goals, but he continues to struggle from beyond the arc by making just 28.1 percent of his threes.
Middleton is in a bit of a slump. He was knocking down over 50 percent of his field goals on the season last week, but he has now dipped under that mark after shooting less than 40 percent from the floor in three of his last four games.
Middleton struggled against the Pelicans earlier in the season too, going 6-17 when these teams met in New Orleans last month. It's important that he not struggle this time around with Jrue Holiday likely out for at least one more game due to COVID.
Holiday hasn't taken the court since February 6 against Cleveland. That has coincided with the Bucks' downturn, as the team has had to lean on Antetokuonmpo and Middleton a little too much during this stretch. Milwaukee would love another player to take a step forward, particularly in the backcourt, but that has yet to happen.
Although he doesn't give the Bucks much else, Forbes has been a reliable three-point shooter. Forbes is knocking down 52 percent of his field goals and over 50 percent of his three-point attempts in 13 games this month, and he has sunk at least 40 percent of his treys in five straight games.
Key Injuries
New Orleans Pelicans
Milwaukee Bucks
PG Jrue Holiday: Quarantine - Questionable
Pelicans vs. Bucks Prediction
This is a tough situation for New Orleans, but the Pelicans can keep this one close and pick up the cover as long as the defense isn't too much of an issue.
Score Prediction: Bucks 121, Pelicans 117
Best Bet: New Orleans +9
Daily Newsletter - Sign Up Today!
Sign up to get daily betting columns and advice delivered directly to your inbox.
We may be compensated by the company links provided on this page.
Read more