Clippers vs. Pelicans Predictions, Odds, Preview
The Los Angeles Clippers went into the All-Star Break on a sour note. The Clips lost three straight games against Milwaukee, Boston, and Washington to fall behind both the rival Lakers and Phoenix Suns in the Pacific Division.
They got back to their winning ways with a victory over the Golden State Warriors in their first game after the break, and now they will look to halt a three-game losing streak away from home against the New Orleans Pelicans in the Big Easy on Sunday night.
Clippers vs. Pelicans Betting Resources
Betting Odds - Clippers vs. Pelicans
Subject to Change
Spread: Clippers -5.5
Money-Line: L.A. -220, New Orleans +190
Total: 236.5
The Clippers hit the road to New Orleans looking to beat the Pelicans for a fifth straight time. (AP)
Clippers vs. Pelicans Current Form-Last Game
What will we see out of the New Orleans Pelicans on Sunday night? The Pelicans went into the All-Star Break at 15-21, and they hosted Minnesota on Thursday night and Cleveland on Friday night.
New Orleans was blown out at home by the Timberwolves in its first game out of the break, losing 135-105 as the defense was awful. Minnesota made 53.7 percent of its field goals and 47.5 percent of his three-pointers in that game.
The Pelicans looked much better the following night in a 116-82 victory over Cleveland. Brandon Ingram led all scorers with 28 points on 11 of 14 shooting, while Steven Adams pulled down 17 rebounds.
New Orleans took a whopping 101 shots on Friday night as the Pelicans outrebounded the Cavaliers 70-33. It was a strong performance for New Orleans as the Pelicans led 100-60 midway through the fourth quarter.
Los Angeles dominated Golden State in the second and third quarters on Thursday night. The Clippers outscored the Warriors 76-42 in those two quarters on their way to a comfortable 130-104 win. Golden State could only make 25 percent of its three-pointers, and the Warriors were outrebounded by double digits.
That victory brought the Clippers to 15-7 against Western Conference opponents. Los Angeles beat New Orleans back on January 13 as part of that record.
The Clippers beat the Pelicans 111-106, but Zion Williamson, Lonzo Ball, and Eric Bledsoe all missed the game. That allowed Nickeil Alexander-Walker the opportunity to explode for 37 points on 15 of 23 shooting for New Orleans, yet it wasn't enough for the Pelicans to pull off the upset.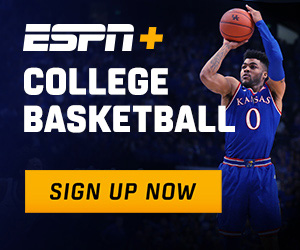 Clippers vs. Pelicans Head-to-Head
Jan. 13, 2021 - Clippers 111 vs. Pelicans 106, New Orleans +11.5, Over 216.5
Aug. 1, 2020* - Clippers 126 vs. Pelicans 103, L.A -5, Under 232.5
Jan. 18, 2020 - Clippers 133 at Pelicans 130, New Orleans +5.5, Over 236.5
*Game played at NBA Bubble in Orlando, Florida
(SU-Straight Up, ATS - Against the Spread, OU - Over-Under)
L.A. Clippers Betting Outlook
Inside the Stats (2020-2021)
Overall: 25-14 SU, 21-18 ATS, 23-15-1 OU
Road: 12-8 SU, 11-9 ATS, 12-8 OU
Kawhi Leonard is one of the best all-around players in the league. Leonard is known for his tenacious on-ball defense, and he is the most important player on the Clippers.
The two-time NBA Finals MVP is averaging 26.7 PPG, 6.4 RPG, and 4.8 APG. His efficiency is off the charts on the offensive end too as he is currently only a couple free throw percentage points short of the 50/40/90 club.
Teammate Paul George is thriving in his second season in Los Angeles. George is almost as efficient as Leonard, hitting 49.5% of his field goals, 45.2% of his threes, and 88.4% of his free throws.
George is putting up impressive raw numbers with 23.5 PPG, 6.1 RPG, and 5.4 APG, shaking off a disappointing playoff performance last season in the process.
The Clippers have a big advantage off the bench with Lou Williams and Marcus Morris, Sr. Williams and Morris can both provide quick scoring for this team, and that will really help in the postseason when so many teams don't have quality reserves that can provide a pick me up.
This frontcourt is solid with new additions Serge Ibaka and Nicolas Batum too. Ibaka gives the Clippers a rebounding presence apart from Ivica Zubac, and he is a much better defender.
As for Batum, he can stretch the court with his perimeter shooting (44.3%), and the veteran doesn't have near the pressure on his shoulders that he did in Charlotte.
New Orleans Pelicans Betting Outlook
Inside the Stats (2020-2021)
Overall: 16-22 SU, 16-22 ATS, 27-11 OU
Home: 11-10 SU, 9-12 ATS, 17-4 OU
Williamson is having a strong sophomore season with the Pelicans. His rookie campaign was seriously shortened due to a combination of injury and COVID, but he is making up for lost time with his performance through the first half of the 2020-21 NBA campaign.
The Duke product leads New Orleans with 25.5 PPG and a 26.98 PER. Williamson is making 61.4% of his field goals and is the most efficient shooter on the team. He still needs to work on his defense and his range (31.6% from three), but he has all the tools to be one of the best offensive players in the league for the foreseeable future.
Brandon Ingram is averaging 23.7 PPG, 5.1 RPG, and 4.7 APG. He has looked much better since being traded away from the Lakers, establishing an identity of his own during his time with the Pelicans.
As with Williamson, his defense needs work, but he is very efficient on offense and fills the stat sheet. Ingram is making 47.6% of his field goals and 37.7% of his treys.
Lonzo Ball and Eric Bledsoe are both above average three-point shooters. Ball shoots far more treys and is a little more accurate from distance than the veteran Bledsoe, and he is a little bit more of a distributor too.
We could see more from Nickeil Alexander-Walker with J.J. Redick sidelined due to injury, although its unlikely that Alexander-Walker will have the same game he did against the Clippers two months ago.
Center Steven Adams will be asked to control the glass. He is averaging 8.2 PPG and 9.2 PPG, and his 4.1 offensive rebounds per game are awfully impressive.
Key Injuries
L.A. Clippers
PG Patrick Beverley: Knee - Questionable
PF Patrick Patterson: Personal - Questionable
New Orleans Pelicans
SG J.J. Redick: Heel - Out
Clippers vs. Pelicans Prediction
New Orleans is one of the worst defending teams in the league. The Pelicans have not been good defending the perimeter or the interior, and the Clippers will be ready to take advantage on Sunday night. The Clips are the best three-point shooting team in the league (42%), and they will make it rain.
Score Prediction: Clippers 126, Pelicans 113
Best Bet: L.A. -5.5
•