NBA
Last Updated Aug 30, 2021, 9:45 AM
Nuggets vs. Raptors Predictions, Odds, Preview
Mar. 24, 2021

by Jonathan Willis
NBA Expert
VegasInsider.com
It's looking less and less likely that the Toronto Raptors will make it back to the playoffs. The Raptors have had a season to forget in Tampa with a record of 17-26 coming into their game with the Denver Nuggets on Wednesday night.
Toronto has lost nine straight games and holds the longest losing streak in the league. This team is currently 2.5 games out of the playoffs, trailing both Chicago and Indiana.
Nuggets vs. Raptors Betting Resources
Betting Odds - Nuggets vs. Raptors
Subject to Change
Spread: Nuggets -1.5
Money-Line: Denver -125, Toronto +105
Total: 224
The Raptors look to end a nine-game losing streak as Toronto welcomes in Denver on Wednesday night. (AP)
Nuggets vs. Raptors Current Form-Last Game
Denver has been looking like one of the top teams in the NBA over the last four weeks. The Nuggets were 17-15 after losing to Washington back on February 25, but they have responded with victories in nine of their last 11 games.
They won five straight road games on both sides of the All-Star Break before going just 3-2 in their return to the Mile High City. This team is now back on the road for another few games before returning to Denver.
We saw the Nuggets take care of business against the Magic in Orlando on Tuesday night. Nikola Jokic notched his 12th triple-double of the season in a 110-99 victory.
Jokic led the Nuggets with 28 points on 11 of 17 shooting as Denver took a 22-point lead into halftime. Orlando's bench could do little against Denver's defense, scoring a total of 13 points between five different players.
Toronto has not won a game since beating lowly Houston, 122-111 back on February 26. The Raptors had two games cancelled due to COVID, and the virus ended up wreaking havoc with the roster. They were without Fred VanVleet, Pascal Siakam, and others for at least a week.
This team appears to be back to full strength, but Toronto continues to lose games. The Raptors have dropped nine straight games to mostly middling competition, and they were crushed by the Rockets on Monday night. Toronto was an 8.5-point favorite as Houston had lost 20 straight games, but the Raptors laid an egg.
Almost all of Toronto's scoring came from Siakam, VanVleet, Kyle Lowry, and Norman Powell. Those four players scored 84 points, while the other seven players that took the court could only muster 15 points in 92 minutes in a 117-99 defeat.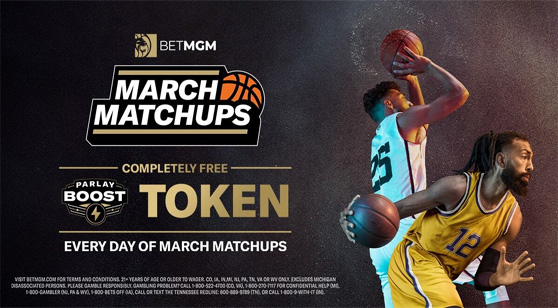 Nuggets vs. Raptors Head-to-Head
Aug. 14, 2020* - Raptors 117 vs. Nuggets 109, Toronto +3, Over 223.5
Mar. 1, 2020 - Nuggets 133 vs. Raptors 118, Denver -2.5, Over 220.5
*Game played at NBA Bubble in Orlando, Florida
(SU-Straight Up, ATS - Against the Spread, OU - Over-Under)
Denver Nuggets Betting Outlook
Inside the Stats (2020-2021)
Overall: 26-17 SU, 20-23 ATS, 26-17 OU
Road: 14-8 SU, 12-10 ATS, 13-9 OU
Injuries to both Joel Embiid and LeBron James may lead to Jokic being named the NBA MVP at the end of the season.
Jokic is having his best season yet with the Nuggets. The nightly triple-double threat is averaging 27.1 PPG, 11.2 RPG, and 8.6 APG. He leads the NBA with a 31.76 PER, and he is hitting 56.9% of his field goals and 42.5% of his triples.
Jamal Murray is having a nice year too. Murray has contributed a little more in areas aside from scoring, posting 21.1 PPG, 4.0 RPG, and 4.8 APG. He is making 48% of his field goals and 41.1% of his threes, and his ability to run the high pick and roll with Jokic makes this offense very dangerous.
For Denver to become a true contender in the Western Conference, Michael Porter Jr. must continue to shine.
Porter was an elite blue-chip prospect coming out of high school, but injuries led to him scantly taking the court at Missouri. That allowed him to fall to the Nuggets in the NBA Draft, and he has been worth the risk.
Porter is averaging 15.9 PPG and 7.4 RPG while making 52.3% of his field goals and 41.6% of his threes. He is making an absurd 60% of his field goals and 45.8% of his threes in March, showcasing his incredible potential with that effort.
Toronto Raptors Betting Outlook
Inside the Stats (2020-2021)
Overall: 17-26 SU, 19-24 ATS, 24-19 OU
Home: 8-10 SU, 8-10 ATS, 8-10 OU
It will be interesting to see what Toronto does ahead of the trade deadline. The Raptors are reportedly discussing dealing Lowry and Powell, so they might hold both players out of this game in order to keep them healthy for potential suitors. The NBA trade deadline is on Thursday, and the Raptors look to be sellers.
Lowry and Powell are two of the top performers on the Raptors. Lowry is entering his ninth season with the franchise and is averaging 17.6 PPG, 5.6 RPG, and 7.4 APG. He is making 39.1% of his threes, and he is the franchise leader in assists.
Powell is averaging 19.5 PPG. He is making 49.5% of his field goals and 43.4% of his threes.
If those two playmakers are out, we will need to see more out of VanVleet and Siakam. VanVleet has graduated from super sub to solid starter over the last couple years with Toronto. He is averaging 20.1 PPG, 4.4 RPG, and 6.5 APG this season. VanVleet isn't a great shooter (39.6% from the floor), but he is making 37.2% of his threes on the year.
Siakam has not been the future star everyone in the organization was counting on him to be after Kawhi Leonard left for Los Angeles. He hasn't been able to carry the load as effectively as the two-time NBA Finals MVP.
Siakam is averaging 19.8 PPG, 7.3 RPG, and 4.7 APG, but he isn't a great creator with the ball (44.7% on field goals; 29.8% on threes).
Key Injuries
Denver Nuggets
PG Monte Morris: Quad - Out
SG Gary Harris: Hip - Out
Toronto Raptors
SF OG Anunoby: Rest - Questionable
Nuggets vs. Raptors Prediction
The Nuggets will have to overcome some disadvantages. They must play on short rest after facing Orlando on Tuesday, and they will be without contributors Gary Harris and Monte Morris.
That will force them to stretch the bench in the backcourt, but Toronto is unlikely to take advantage without either Lowry or Powell.
Score Prediction: Nuggets 119, Raptors 110
Best Bet: Denver
We may be compensated by the company links provided on this page.
Read more