NBA
Last Updated Aug 30, 2021, 9:45 AM
Hawks vs. Nuggets Predictions, Odds, Preview
Mar. 28, 2021

by Jonathan Willis
NBA Expert
VegasInsider.com
Atlanta is doing a good job treading water during its toughest stretch of the season. The Hawks are smack dab in the middle of an eight-game road trip that sees them taking on some of the best teams in the Western Conference.
Nate McMillan's teams is 2-2 with wins over the Warriors and Lakers at the halfway juncture, and they will face another tough test on Sunday night when they head to the Mile High City to take on the Denver Nuggets.
Hawks vs. Nuggets Betting Resources
Betting Odds - Hawks vs. Nuggets
Subject to Change
Spread: Nuggets -4.5
Money-Line: Denver -185, Atlanta +165
Total: 227.5
The Hawks seek the season sweep of the Nuggets after beating Denver at home last month. (AP)
Hawks vs. Nuggets Current Form-Last Game
Denver has been impressive over the last month. The Nuggets were only two games above .500 in late February, but they have since won 10 of their last 13 games to move to 27-18 coming into Sunday's showdown. Two of those three losses have come at home though.
This team has been a little shaky over the last week. Denver needed overtime to get past Chicago last Friday and then alternated losses and wins for the next four games.
The Nuggets lost to the Pelicans last Sunday and then beat the Magic in Orlando on Tuesday before getting waxed by the Raptors in Tampa the following day. They were able to avenge the earlier loss to New Orleans on Friday night though.
The Nuggets beat the Pelicans, 113-108 on Friday night. Zion Williamson had an incredible night, going 16-19 for 39 points with 10 rebounds, but the rest of his teammates struggled from the floor. Michael Porter Jr., Nikola Jokic, and Jamal Murray combined for 85 points and all three players hit more than 50% of their field goals.
Atlanta hosted Denver back on February 21. Jokic and Porter were held in check by the Hawks, leading to a 123-115 win for Atlanta before Denver went on its run.
Trae Young led all players with 35 points and 15 assists, while both Clint Capela and John Collins recorded double-doubles for the Hawks.
We have seen the Hawks win nine of their last 11 games after it looked like Atlanta might disappear from the playoff picture. They are now right in the thick of things after halting their two-game losing streak against the Golden State Warriors on Friday night.
Collins had a monster performance against the Warriors. He went 14-19 from the floor and finished with 38 points and 12 rebounds. Capela and Young also had double-doubles, leading to a pretty comfortable win for the visitors.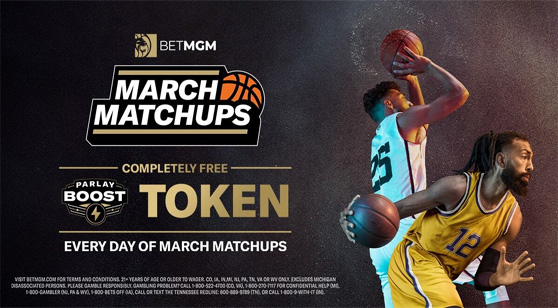 Hawks vs. Nuggets Head-to-Head
Feb. 21, 2021 - Hawks 123 vs. Nuggets 115, Atlanta +2.5, Over 231.5
(SU-Straight Up, ATS - Against the Spread, OU - Over-Under)
Atlanta Hawks Betting Outlook
Inside the Stats (2020-2021)
Overall: 23-22 SU, 23-21-1 ATS, 21-24 OU
Road: 12-13 SU, 12-12-1 ATS, 12-13 OU
Young continues to develop in his third season in the NBA. He isn't the most efficient shooter or the best defender, but he is a prolific passer that can pour in the points. The Oklahoma product is averaging 25.7 PPG and 9.5 APG. If he can continue to limit his turnovers, that will help Atlanta get even better.
Atlanta decided to keep Collins at the trade deadline due to this team's recent surge. Collins is a free agent at the end of the season, but he has been a pivotal part of this team's success.
He is averaging 18.6 PPG and 7.9 RPG, and he is also stretching the floor by making 54.7% of his field goals and 38.6% of his threes. The arrival of Capela has allowed him to move outside the paint, and he has flourished in the role.
Capela continues to thrive as an undersized center. He is pulling down 5.0 ORPG, and he leads the Hawks with a 25.72 PER. Capela is averaging 14.7 PPG and 14.3 RPG playing much the same role he did in Houston, shining in the modern NBA.
The Hawks have an underrated defense. They rank ninth in scoring defense (110.6 PPG) and sixth in effective field goal percentage. They have defended the perimeter well with opponents making 34.9% of their threes, as Young has improved markedly on this end.
Denver Nuggets Betting Outlook
Inside the Stats (2020-2021)
Overall: 27-18 SU, 21-24 ATS, 27-18 OU
Home: 12-9 SU, 8-13 ATS, 13-8 OU
Aaron Gordon and JaVale McGee are both expected to make their debuts with Denver on Sunday night against Atlanta.
Gordon was acquired from Orlando in exchange for Gary Harris, R.J. Hampton, and a 2025 first-round pick, while McGee was acquired from Cleveland for two second-round picks.
Gordon will immediately move into the starting lineup and provide Denver with a fourth scorer. He was averaging 14.6 PPG, 6.6 RPG, and 4.8 APG for the Magic this season, hitting 37.5% of his threes.
Meanwhile, McGee will give the Nuggets another big man to bring off the bench. He averaged 8.0 PPG and 5.2 RPG in just over 15 MPG with Cleveland.
Jokic is close to even money to be named NBA MVP following the injuries suffered by LeBron James and Joel Embiid. He is averaging close to a triple-double with 27.2 PPG, 11.1 RPG, and 8.6 APG. His shooting is off the charts too with the center hitting 57% of his field goals and 42.7% of his threes.
This offense is more efficient thanks to Murray's increased efficiency from beyond the arc. Murray is a 36.7% career three-point shooter, but he is knocking down 41.3% of his triples this season. That has helped Denver look like a legitimate contender with Jokic having a career year too.
Porter is the pivot point for Denver's playoff ceiling. Porter has dealt with numerous injuries over the last few years, but he can be electric on the court. He is averaging 16.3 PPG and 7.3 RPG while making 52.8% of his field goals and 44.1% of his triples.
Key Injuries
Atlanta Hawks
PF De'Andre Hunter: Knee - Questionable
SG Lou Williams: Trade - Out
SF Cam Reddish: Achilles - Out
Denver Nuggets
PF Aaron Gordon: Trade - Questionable
C JaVale McGee: Trade - Questionable
PG Monte Morris: Quad - Out
Hawks vs. Nuggets Prediction
Denver has a real size advantage over Atlanta, so don't be surprised if the Nuggets dominate the glass on their way to a comfortable win on Sunday.
Score Prediction: Nuggets 121, Hawks 108
Best Bet: Denver -4.5
We may be compensated by the company links provided on this page.
Read more