NBA
Last Updated Aug 30, 2021, 9:45 AM
Bucks vs. Lakers Predictions, Odds, Preview
Mar. 31, 2021

by Jonathan Willis
NBA Expert
VegasInsider.com
The Milwaukee Bucks haven't been great away from the Badger State this season. They are just 11-10 on the road, leading to the Bucks sitting multiple games behind the Brooklyn Nets and Philadelphia 76ers in the Eastern Conference.
That's not good considering Milwaukee has just one home game between now and April 17, as the Bucks are playing nine of 10 away from home during this stretch. They opened this run with a loss to the Los Angeles Clippers on Monday night, and the Bucks will stay in LA to face the Lakers on Wednesday night.
Bucks vs. Lakers Betting Resources
Betting Odds - Bucks vs. Lakers
Subject to Change
Spread: Milwaukee -8.5
Money-Line: Milwaukee -375 Los Angeles +300
Total: 221.5
The Bucks look to bounce back after losing to the Clippers at Staples Center on Monday. (AP)
Bucks vs. Lakers Current Form-Last Game
The Lakers knocked off the Bucks in the previous meeting between these two title contenders this season. LeBron James led all scorers with 34 points on 52% shooting, and Anthony Davis had 18 points and nine rebounds. Neither James nor Davis will be in the lineup this time around though, while Milwaukee looks to have nearly all its major playmakers.
Los Angeles has been a subpar team since Davis re-aggravated his Achilles' tendon on Valentine's Day. The Lakers are 9-11 in their 20 games since the injury, and they have suffered two separate four-game losing streaks. James has been out of the lineup for the last six games, and the Lakers lost four in a row before finding their footing with wins over Cleveland and Orlando.
The hosts have had two days off after their 96-93 win over the Magic on Sunday. Both teams were without a ton of starters as Orlando was a seller at the trade deadline, so the Lakers were able to grit out a narrow win thanks to nice performances from Kyle Kuzma, Dennis Schroder, and Montrezl Harrell.
Milwaukee had been on a nice run prior to its recent slide. The Bucks had won 13 of 14 games from mid-February until the middle of last week. In that period, they beat the Clippers and 76ers, but they have lost three straight games since Wednesday's win over the Celtics.
The Bucks have fallen to Boston, New York, and the Clippers since Friday. They were without four of their starters against the Knicks, but they had all their starters available in Monday's loss to the Clips. Giannis Antetokounmpo and Jrue Holiday combined for 56 points, yet the Clips got the win despite not having Paul George or Patrick Beverley.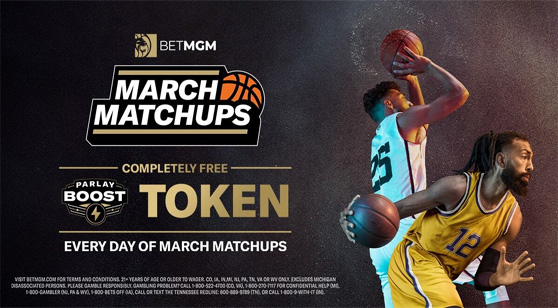 Bucks vs. Lakers Head-to-Head
Jan. 21, 2021 - Lakers 113 at Bucks 106, L.A. +1.5, Under 228
(SU-Straight Up, ATS - Against the Spread, OU - Over-Under)
Milwaukee Bucks Betting Outlook
Inside the Stats (2020-2021)
Overall: 29-17 SU, 20-26 ATS, 28-17-1 OU
Road: 11-10 SU, 7-14 ATS, 12-8-1 OU
Antetokounmpo is one of three players with a PER higher than 30 this season. The winner of the last two NBA MVP awards won't make it three in a row, yet he is still having a solid year. He is averaging 28.4 PPG, 11.4 RPG, and 6.3 APG, and he is making 55.6% of his field goals. Antetokounmpo only scored 29 points in his previous two games before putting up 32 points against Boston on Monday.
We haven't seen as much production out of Khris Middleton in his last two games. Middleton has just 34 total points with a handful of rebounds and assists in his last two outings. That has played a part in Milwaukee's losing streak as Middleton is averaging 20.4 PPG, 6.0 RPG, and 5.4 APG, and he is efficient from downtown as a 43.7% three-point shooter.
Holiday has been solid this month for the Bucks. The veteran guard that Milwaukee acquired from New Orleans is making 48.6% of his field goals and 38.5% of his threes in March. He doesn't get to the free throw line much though, averaging just 2.2 trips to the stripe this month.
With Bobby Portis still out due to COVID, Brook Lopez is the only true center on the roster. Lopez has not been great this season as his production has taken a substantial dip. However, he could be asked to play more than usual as the Lakers are likely to go big.
Los Angeles Lakers Betting Outlook
Inside the Stats (2020-2021)
Overall: 30-17 SU, 22-25 ATS, 16-31 OU
Home: 16-10 SU, 11-15 ATS, 10-11 OU
Andre Drummond will make his debut in purple and gold on Wednesday. Drummond has not taken the court since Feb. 12, as Cleveland purposely sat him to try to deal him before the trade deadline. They were unable to find a suitor, so the Cavaliers came to terms with the All-Star center on a buyout that allowed him to sign with the Lakers over the weekend.
Drummond is one of the best rebounders in the league. He is averaging 17.5 PPG and 13.5 RPG, and he should be a more efficient shooter now that he has other players to get him the ball. Drummond made less than 50% of his field goals for the first time in his nine-year career this season. The center is a notoriously poor free throw shooter though, converting on just 46.7% of his free throws over his career.
The Lakers are relying on Dennis Schroder to do a lot of scoring with James and Davis out. Schroder isn't the most efficient shooter, but he is doing a decent job with 17.8 PPG in the month of March. Turnovers have been a big issue with Schroder though as he is averaging 6.5 APG with 3.8 TPG this month.
Harrell is one of the best offensive rebounders in the league. He is averaging 2.6 offensive boards a night, and he has the third-highest PER on the team behind its two elite talents. He is making 63.8% of his shots and is averaging 21 PPG since James was injured.
Key Injuries
Milwaukee Bucks
PF Bobby Portis: Illness - Out
SF P.J. Tucker: Calf - Questionable
Los Angeles Lakers
SF LeBron James: Ankle - Out
PF Anthony Davis: Achilles - Out
SF Jared Dudley: Knee - Out
Bucks vs. Lakers Prediction
Milwaukee will put a stop to its three-game losing streak on Wednesday. The Bucks will be too much for the short-handed Lakers, as the hosts have found it difficult to score without James or Davis.
Score Prediction: Milwaukee 117 Los Angeles 104
Best Bet: Milwaukee -8.5
We may be compensated by the company links provided on this page.
Read more