NBA
Last Updated Aug 30, 2021, 9:45 AM
Trail Blazers vs. Celtics Predictions, Odds, Preview
May 2, 2021

by Jonathan Willis
NBA Expert
VegasInsider.com
The Boston Celtics are on cloud nine after their victory over the San Antonio Spurs on Friday night. Boston erased a 31-point second half deficit to beat San Antonio, as Jayson Tatum scored a career-high 60 points.
That win has the Celtics in the top six in the Eastern Conference, but they have to keep winning as they are in a four-way race with the Hawks, Knicks, and Heat to grab the three remaining spots that would keep those teams out of the dreaded play-in round.
The Celtics will face the Trail Blazers on Sunday evening, and Portland is in a similar situation.
Trail Blazers vs. Celtics Betting Resources
Betting Odds - Trail Blazers vs. Celtics
Subject to Change
Spread: Celtics -1
Money-Line: Boston -115, Portland -105
Total: 232
Jayson Tatum is coming off a career-high 60-point effort in Friday's comeback victory over the Spurs. (AP)
Trail Blazers vs. Celtics Current Form-Last Game
Portland is a perimeter shooting team, and as you see with teams that live and die by the three, they are very streaky.
The Trail Blazers won just three of their first 13 games this month, losing five in a row at one point. Their only victories were against Oklahoma City, Detroit, and San Antonio, and those aren't exactly the cream of the crop.
However, you could see the Blazers were close to breaking through. In the past few weeks, they have lost to the Celtics, Clippers, and Nuggets by a single point.
We saw Portland finally pick up another win against Indiana on Tuesday, and the Blazers followed it up with wins over Memphis on Wednesday and Brooklyn on Friday.
The Blazers were short favorites over the Nets, as Kyrie Irving was the only member of the Brooklyn big three to take the court. Irving had 28 points, but Damian Lillard was close to picking up a triple-double with 32 points, seven rebounds, and nine assists in a 128-109 win for Portland.
C.J. McCollum had an off night, but Jusuf Nurkic and Norman Powell shot well from the field in the victory.
The Celtics lost three in a row before winning home games against Charlotte and San Antonio. Boston beat Charlotte, 120-111 thanks to 38 points from Brown, and Tristan Thompson pulled down seven offensive rebounds.
No one expected Boston's comeback on Friday night though. The Spurs took a 23-point lead in the first quarter, and they sunk 71.4% of their field goals in the first half.
However, the Celtics scored 80 points in the second half led by Tatum's 21-point fourth quarter. His night was all the more impressive because he had little help elsewhere. Brown was the second-leading scorer, but he went just 5-of-24 from the floor.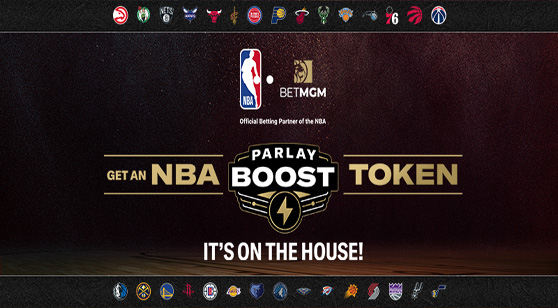 Trail Blazers vs. Celtics Head-to-Head
Apr. 13, 2021 - Celtics 116 at Trail Blazers 115, Boston +1, Over 230
Boston beat Portland, 116-115 in the middle of a six-game winning streak a few weeks ago. Tatum had 32 points and nine rebounds in the victory, while Jaylen Brown and Kemba Walker also finished the game with at least 20 points.
Lillard had 28 points and 10 assists but made less than 40% of his shots, while McCollum made less than a third of his field goals.
(SU-Straight Up, ATS - Against the Spread, OU - Over-Under)
Portland Trail Blazers Betting Outlook
Inside the Stats (2020-2021)
Overall: 35-28 SU, 32-31 ATS, 33-30 OU
Road: 19-12 SU, 19-12 ATS, 18-13 OU
Portland is halfway through its six-game road trip. The Blazers have already guaranteed they will go at least .500 with their previous three wins, and they want to make it four in a row against the Celtics on Sunday.
Lillard is averaging 28.3 PPG and 7.5 APG to lead the Blazers in both categories. He is coming off one of his best performances of the season against Brooklyn, making 8-of-13 threes, so the Celtics know they have to limit his open looks from beyond the arc.
McCollum got off to a strong start this season. However, his play has taken a dip over the last two months. McCollum made just 34.9% of his threes in March and 37.1% of his triples in April. His free throw shooting was horrendous last month too, as the second-leading scorer on Portland made just 68.8% of his freebies.
The Trail Blazers have struggled on defense this season. Opponents are averaging 114.6 PPG against this team, and Portland also ranks in the bottom five in opponents' shooting percentage.
Boston Celtics Betting Outlook
Inside the Stats (2020-2021)
Overall: 34-30 SU, 30-33-1 ATS, 33-31 OU
Home: 21-12 SU, 17-15-1 ATS, 15-18 OU
Tatum is coming off his second 50-point game in the last month. He leads the Celtics in scoring with 26.4 PPG, and he is averaging 7.5 RPG and 4.4 APG as well.
While he isn't too efficient of a scorer given his size, he is making 38.8% of his threes and is a solid free throw shooter too. His April was phenomenal as Tatum averaged 29.7 PPG and 9.1 RPG while making 47.9% of his field goals and 41.5% of his threes.
It's been impressive to watch Brown's development during his time in Boston. His production has taken off since Irving left the Celtics for the Nets, and he is having his best season yet.
Brown is averaging 24.8 PPG while making 48.9% of his field goals and 40.3% of his threes this campaign. He had a strong April too, making 43.8% of his triples and knocking down half of his shots total.
Walker is a game-time decision due to an oblique that has been bothering him for the last week. Walker has sat out for three straight games, and that has led to a lot more time for Marcus Smart.
Smart is known more for his contributions on defense, but he is averaging 13.6 PPG.
One of the big issues for the Celtics this season has been their play in the first half. They are one of the worst teams in the league in the first and second quarters, but they come alive after halftime. Head coach Brad Stevens has noticed this and has tried to adjust, but nothing has worked to this point.
Key Injuries
Portland Trail Blazers
PF Zach Collins: Foot - Out
Boston Celtics
PG Kemba Walker: Hip - Out
Trail Blazers vs. Celtics Prediction
Tatum has the potential to dominate Nurkic and former teammate Enes Kanter down low. The Blazers have the worst interior defense in the league, so Tatum might be in for another big night.
Score Prediction: Celtics 116, Trail Blazers 109
Best Bet: Boston -1
We may be compensated by the company links provided on this page.
Read more