NBA
Last Updated Aug 30, 2021, 9:45 AM
Grizzlies vs. Raptors Predictions, Odds, Preview
May 8, 2021

by Jonathan Willis
NBA Expert
VegasInsider.com
Toronto might be put out of its misery on Saturday night. The Raptors are currently four games behind the Washington Wizards for the last spot in the play-in tournament with five games left to play.
Their chances of making the postseason are dismal, and they are ready for the season to be over after spending the entire year outside of Canada due to the country's COVID restrictions. A loss to the Memphis Grizzlies would likely seal their fate and make their final four games meaningless.
Grizzlies vs. Raptors Betting Resources
Betting Odds - Grizzlies vs. Raptors
Subject to Change
Spread: Grizzlies -5
Money-Line: Memphis -200, Toronto +175
Total: 227
The Grizzlies look to bounce back from a loss at Detroit as Memphis travels south to face Toronto on Saturday. (AP)
Grizzlies vs. Raptors Current Form-Last Game
Few teams have been worse than the Toronto Raptors over the last 2 ½ months. The Raptors were 17-17 at the end of February, but they went on to lose 13 of their 14 games in March.
Toronto rallied in early April with wins in seven of 11 games before losing six of their last eight games over the past two weeks to fall out of playoff contention.
Their overtime loss to the Wizards on Thursday night was likely the nail in the coffin for their dim postseason hopes. Pascal Siakam had an exceptional game with 44 points on 17 of 28 shooting with 11 rebounds and seven assists, but Bradley Beal and Russell Westbrook pushed Washington over the top.
It's been one step forward and two steps back for Memphis over the last month. The Grizzlies were 26-23 on April 7, but they have since lost 10 of their last 17 games to sit at .500. That has them virtually penciled into the Western Conference play-in tournament.
They have lost five of their last seven games coming into Saturday night's tilt with Toronto in Tampa. Their wins during that stretch came against two teams that have already been eliminated from the playoffs in Orlando and Minnesota, and they lost by double digits to Denver, Portland, New York, and Detroit.
Memphis suffered a bad loss to Detroit on Thursday night. The Pistons are the worst team in the Eastern Conference at 20-47, and they are just playing out the string.
Unfortunately, the Grizzlies had a poor night from the floor and shot just 42.7% overall and 27% from downtown as a team. The lone bright spot was Jonas Valanciunas, who scored 19 points and pulled down 16 rebounds (six offensive) in the loss.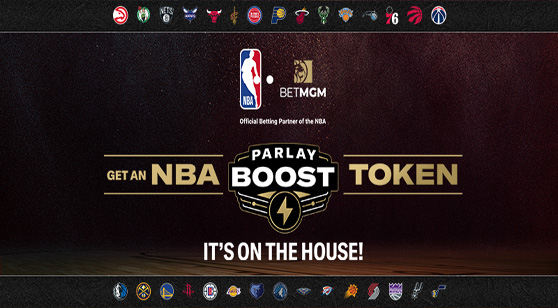 Grizzlies vs. Raptors Head-to-Head
Feb. 8, 2021 - Raptors 128 at Grizzlies 113, Toronto -3, Over 224
Toronto was able to beat Memphis 128-113 in the lone previous meeting between these teams this season. Siakam, Fred VanVleet, and Norman Powell were electric in the win for the Raptors, combining to score 93 points.
The Raptors shot over 50% from the floor and from three-point range in the win and outscored the Grizzlies by 18 points in the fourth quarter.
(SU-Straight Up, ATS - Against the Spread, OU - Over-Under)
Memphis Grizzlies Betting Outlook
Inside the Stats (2020-2021)
Overall: 33-33 SU, 40-26 ATS, 35-31 OU
Road: 19-15 SU, 21-13 ATS, 22-12 OU
Ja Morant is performing well in his second season. Morant is leading the team with 19.4 PPG and 7.3 APG. Last season's Rookie of the Year is set to lead the Grizzlies to the play-in round once again, but he needs to improve his perimeter shooting. Morant is making just 30.4% of his three-pointers.
The return of Jaren Jackson has not helped this team as much as was expected. Jackson has played seven games with the Grizzlies, and he is averaging 14.3 PPG with 5.4 RPG. He hasn't shot well, making just 42.1% of his field goals and 26.5% of his threes since coming back from injury.
Fortunately, Valanciunas has played well. He is averaging 16.7 PPG and 12.3 RPG, and he is one of the league leaders in offensive rebounds (4.1 ORPG). Valanciunas is making 58.2% of his field goals, and he will want to end the playoff hopes of the team that traded him and others to Memphis for Marc Gasol two years ago.
Memphis leads the league in both fast break points and points in the paint. The Grizzlies have guards that can get to the rim and Valanciunas has good post moves to shake defenders.
Toronto Raptors Betting Outlook
Inside the Stats (2020-2021)
Overall: 27-40 SU, 30-36-1 ATS, 36-31 OU
Home: 16-17 SU, 15-17-1 ATS, 15-18 OU
It hasn't been the best year for Siakam. His overall numbers are down as he isn't as efficient as the primary option in an offense.
Siakam is leading the team with 21.4 PPG and 7.3 RPG, but he is making just 45.6% of his field goals and 30.2% of his threes. We've seen him play well over the last three games though with 35.7 PPG and 10.3 RPG.
Kyle Lowry is having a solid season in his 15th year in the league. His overall numbers are up from what we have seen over his long career as he is averaging 17.2 PPG and 7.3 APG while hitting 39.6% of his treys this campaign.
Lowry hasn't played in Toronto's last two games, so we might not see him again this season with little on the line.
With Chris Boucher out and OG Anunoby questionable to play due to a calf injury that has left him out of the last three games, there are significant concerns about Toronto's frontcourt.
Freddie Gillespie and Henry Ellenson are set to play substantial minutes, but they haven't looked great in their time on the floor.
The Raptors give up a lot of free points. They rank dead last in the league in free throws attempted to field goals attempted, and opponents average 20 PPG from the free-throw line.
Key Injuries
Memphis Grizzlies
SG Grayson Allen: Abdominal - Questionable
SG Sean McDermott: Foot – Questionable
PF Xavier Tillman: Illness - Questionable
Toronto Raptors
SF OG Anunoby: Calf - Questionable
SG Yuta Watanabe: Ankle - Questionable
C Aron Baynes: Foot - Questionable
PF Chris Boucher: Knee - Out
SG Paul Watson: Knee - Out
Grizzlies vs. Raptors Prediction
Memphis is one of the best ATS teams in the league with a 39-26-1 ATS mark, and the Grizzlies will deliver again for their backers on Saturday night. The Raptors are ready to call it a year given what they have endured, so they won't be fully locked in.
Score Prediction: Memphis 121 Toronto 110
Best Bet: Memphis
We may be compensated by the company links provided on this page.
Read more