NBA
Last Updated Aug 30, 2021, 9:45 AM
Heat vs. Celtics Predictions, Odds, Preview
May 9, 2021

by Jonathan Willis
NBA Expert
VegasInsider.com
The Miami Heat can put themselves in great position to finish in the top six in the Eastern Conference when they take on the Boston Celtics on Sunday afternoon.
Miami is jostling with New York, Atlanta, and Boston to avoid the play-in tournament (and preferably finish in the top five since Brooklyn or Milwaukee will be the No. 3 seed). Those four teams are within two games of one another, so every game matters over the last week of the regular season.
Heat vs. Celtics Betting Resources
Betting Odds - Heat vs. Celtics
Subject to Change
Spread: Celtics -1.5
Money-Line: Boston -120, Miami +100
Total: 220
Kemba Walker and the Celtics look to beat the Heat for the second time this season as they meet at TD Garden on Sunday. (AP)
Heat vs. Celtics Current Form-Last Game
Boston can't afford a loss to Miami. The Celtics are two games behind the Knicks, 1.5 games behind the Hawks, and a game behind the Heat in the standings with five games left to play.
Their destiny is in their own hands though as they will play Miami at home on Sunday and Tuesday before closing out the season against New York next Sunday.
The Celtics were under .500 in early April, so they are somewhat fortunate to even be in this position. They reeled off six straight wins over the span of 11 days, but they have lost six of their last ten games.
Although the Celtics scored a nice win against Phoenix, two losses to Chicago and a loss to Oklahoma City really hurt their chances considering how poorly those teams have played this season.
The Celtics were hammered by the Bulls, 121-99 in their most recent game on Friday night. Jayson Tatum had one of his worst games this season, going 3-of-15 from the floor with a plus/minus of -22.
Kemba Walker carried the load with 33 points, but Evan Fournier was the only other player with at least 10 points for the Celtics.
Miami's only previous meeting with Boston this season happened more than four months ago. The Heat fell to the Celtics, 107-105 at home. Neither team shot particularly well from the floor, but the Celtics had 10 more offensive rebounds than the Heat. Those extra possessions made the difference for the visitors.
The Heat have been streaky throughout the 2020-21 season. They are in the middle of a hot streak now with eight wins in their last 11 games, and they won three of four road games in that stretch. Miami is just 16-16 on the road this year though.
Tyler Herro and Goran Dragic were great off the bench in Friday night's 121-112 win over the Timberwolves. The guards combined for 50 points on 20-of-31 shooting and went 9-of-14 from beyond the arc.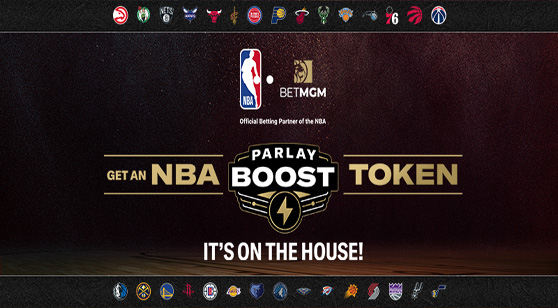 Heat vs. Celtics Head-to-Head
Jan. 6, 2021 - Celtics 107 at Heat 105, Boston +2.5, Under 217.5
(SU-Straight Up, ATS - Against the Spread, OU - Over-Under)
Miami Heat Betting Outlook
Inside the Stats (2020-2021)
Overall: 36-31 SU, 30-35-2 ATS, 35-32 OU
Road: 16-16 SU, 16-16 ATS, 15-17 OU
Jimmy Butler might not lead the Heat back to the NBA Finals, but he has had another great season. Butler has been somewhat under the radar despite last year's success, yet he is averaging 21.6 PPG, 7.0 RPG, and 7.2 APG with a 26.46 PER.
Miami's leading scorer is making 49.3% of his field goals and 86.2% of his free throws. However, his perimeter shooting has been dreadful with Butler making just 20.2% of his threes.
The Heat have one of the best big men in the Eastern Conference in Bam Adebayo. He has been one of two rotation players to stay relatively healthy for Miami this season (Duncan Robinson being the other), and he is averaging 18.9 PPG and 9.0 RPG.
Adebayo's development made the Heat a contender last season, and his game transcends well to the postseason.
The lack of solid perimeter shooting has hurt the Heat this season. Robinson is the only player making over 40% of his threes, and the player with the next highest three-point percentage is Kendrick Nunn at 37.7%.
Herro and Dragic are both making less than 36% of their threes, and Miami is making just 35.2% of its treys as a team.
Boston Celtics Betting Outlook
Inside the Stats (2020-2021)
Overall: 35-32 SU, 31-35-1 ATS, 35-32 OU
Home: 21-13 SU, 17-16-1 ATS, 16-18 OU
We don't know whether or not Jaylen Brown will be on the court this afternoon. Brown has missed Boston's last two games with an ankle injury, and he is considered questionable.
The former Cal standout is averaging 24.7 PPG and 6.0 RPG as the Celtics' playmaking guard, and he has been the most efficient option on offense. Brown is making 48.4% of his field goals and 39.7% of his threes on the year.
Tatum is the Celtics' leading scorer with 26.3 PPG. He became the third player to score at least 60 points in a game this season on April 30, and he put up big numbers in April.
Boston's young star averaged 29.7 PPG while shooting 47.9% from the field and 41.5% from beyond the arc. Tatum got off to a strong start this month, but he scored in the single digits for the first time since late February against Chicago on Friday.
Marcus Smart is one of the best perimeter defenders in the league. He has been selected to the NBA All-Defensive First Team for two straight years, and he has grown on the offensive end.
Smart is averaging 13.1 PPG and 5.7 APG, and his shooting numbers are up a little over his career marks. Those numbers still aren't great, but they are at least a little better.
Boston has been a second half team all year. The Celtics rank in the bottom ten in first and second quarter points, but they rank in the top eight in third and fourth quarter points.
Key Injuries
Miami Heat
SF Andre Iguodala: Thigh - Questionable
SG Victor Oladipo: Knee - Out
Boston Celtics
SG Jaylen Brown: Ankle - Questionable
C Robert Williams III: Toe - Probable
Heat vs. Celtics Prediction
There will be no coasting through the rest of the regular season for these two teams. Boston and Miami want to avoid a potential two-and-done situation in the play-in tournament, and the outcome of their next two games will play a huge part in the final playoff picture.
The Celtics are 21-13 at home this season and will take care of business on Sunday afternoon.
Score Prediction: Celtics 113, Heat 105
Best Bet: Boston -1
We may be compensated by the company links provided on this page.
Read more