NBA
Last Updated Aug 30, 2021, 9:44 AM
Wizards vs. 76ers Predictions, Odds, Preview
May 26, 2021

by Jonathan Willis
NBA Expert
VegasInsider.com
The first game between the Philadelphia 76ers and Washington Wizards was a back-and-forth affair. Philadelphia couldn't pull away from Washington until late in the third quarter, and the Wizards stuck around to make things interesting. They were able to hang on and cover the spread, but they are hoping to steal a win in Philly before the series shifts to D.C.
That will be tough as Philadelphia was the best team in the Eastern Conference during the regular season, and most observers pegged this series as being over in four or five games.
Wizards vs. 76ers Betting Resources
Betting Odds - Wizards vs. 76ers
Subject to Change
Spread: 76ers -8
Money-Line: Philadelphia -360, Washington +300
Total: 230.5
Bradley Beal and the Wizards look to even up their first round series with the 76ers on Tuesday night. (AP)
Wizards vs. 76ers Current Form
Philadelphia held off Brooklyn and Milwaukee to be the No. 1 seed in the Eastern Conference Playoffs. The 76ers finished a game ahead of the Nets, earning the right to take on the Wizards instead of the Boston Celtics in the first round.
In the regular season, the Sixers went 3-0 against the Wizards. Joel Embiid led Philly in scoring each time, as Washington had no real answer for the All-Star center in the low post. That proved to be the case again on Sunday as Embiid had 30 points.
Embiid wasn't the Sixers' leading scorer though. Tobias Harris had a fantastic game, leading all scorers with 37 points. Harris knocked down 15 of 29 shots, showing that he can be an extremely dangerous option. No other player had more than 15 points, as the Sixers shot just 31.3% from beyond the arc.
Ben Simmons had just six points and failed to make a single free throw. Simmons went 3-of-9 from the field and 0-of-6 from the charity stripe, as his inconsistent shooting woes continue to hamper his effectiveness. However, he led the Sixers with 15 assists and 15 rebounds, and he played solid defense too.
Bradley Beal kept Washington in the game. Beal went 13-of-23 from the field for 33 points, and he also added 10 rebounds and six assists. He only managed to go 1-of-6 from beyond the arc though, and he and Russell Westbrook combined to turn the ball over 12 times.
Westbrook was the second leading scorer on the Wizards with 16 points. Davis Bertans played well in going 4-8 from beyond the arc, and Daniel Gafford looked sharp off the bench too.
Philadelphia got to the line much more often than Washington in Game 1. The 76ers took 33 free throws compared to just 15 for the Wizards, and it will be interesting to see if that holds on Wednesday.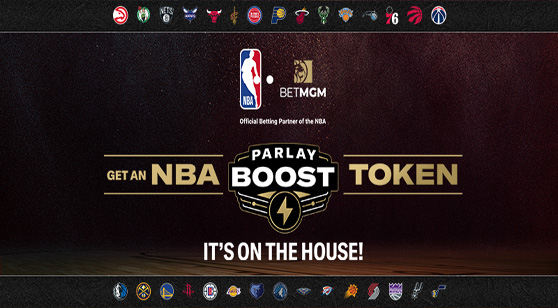 Wizards vs. 76ers Head-to-Head
Mar. 23, 2021 - 76ers 125 vs. Wizards 118, Washington +8, Over 227.5
Mar. 12, 2021 - 76ers 127 at Wizards 101, Philadelphia -3.5, Under 239.5
Jan. 6, 2021 - 76ers 141 vs. Wizards 136, Washington +6.5, Over 234.5
Dec. 23, 2020 - 76ers 113 vs. Wizards 107, Washington +7.5, Under 231

(SU-Straight Up, ATS - Against the Spread, OU - Over-Under)
Washington Wizards Betting Outlook
Inside the Stats (2020-2021)
Overall: 35-40 SU, 43-31-1 ATS, 38-37 OU
Road: 15-23 SU, 23-14-1 ATS, 19-19 OU
Beal was one of the most dangerous scorers in the NBA this year. Beal is a superb perimeter shooter that averaged 31.3 PPG while hitting 48.5% of his field goals. He was great on Sunday, but he has continued to have some issues from beyond the arc. The Wizards' star guard only made 34.9% of his threes in the regular season.
There isn't another great scorer on the team outside of Beal. Westbrook averaged 22.2 PPG this year, but he made just 43.9% of his field goals and 31.5% of his threes.
Westbrook has never shot better than 34.3% from beyond the arc in his career, so the Wizards can't ask him to start sinking triples. He is a triple-double fiend though, and he should have more success on the glass than he did in Game 1.
Washington is hoping to continue getting solid performances out of Bertans, Gafford, and Rui Hachimura.
Bertans averaged 11.5 PPG this season, and he is the best three-point shooter on the team. Hachimura was the third leading scorer with 13.8 PPG, and Gafford has been a nice addition since joining the Wizards.
The Wizards got better on defense during their run at the end of the regular season. However, Washington does not have a lot of quality defenders. Hachimura posted a defensive rating of 112.4 this year, and Beal had a 114.8 rating.
Philadelphia 76ers Betting Outlook
Inside the Stats (2020-2021)
Overall: 50-23 SU, 38-32-3 ATS, 35-38 OU
Home: 30-7 SU, 22-14-1 ATS, 22-15 OU
Embiid is one of the most dominant players in the league. He has been able to stay healthy after an injury-plagued first few seasons in the league, and that has allowed the Sixers to become one of the elite teams in the NBA.
Embiid only had six rebounds in Game 1, but he is a double-double threat every time he is on the court after averaging 28.5 PPG and 10.6 RPG in the regular season.
If Harris continues to play this well, it's likely going to be a sweep for the Sixers. Harris was excellent on Sunday, and he was Philly's second leading scorer with 19.5 PPG this season. He made 51.2% of his field goals and 39.4% of his threes, but he didn't get to the line much (3.3 FTA).
This team has waited for Simmons to emerge as a scorer. It's pretty clear that Simmons will never be able to take over a game with his offense, but he does everything else needed for this team to win. He averaged 7.2 RPG and 6.9 APG in the regular season, and his on-ball defense is superb.
Seth Curry and Danny Green each made three three-pointers on Sunday.
Curry was the team's best perimeter shooter throughout the season, hitting 45% of his treys. Green was the only other contributor to hit at least 40% from beyond the arc, so the 76ers are counting on these two players to knock down triples.
Key Injuries
Washington Wizards
SF Deni Avdija: Ankle - Out
C Thomas Bryant: Knee - Out
Philadelphia 76ers
Wizards vs. 76ers Prediction
Washington made 55.7% of its field goals and 40% of its threes on Sunday, but the Wizards were unable to get the job done against the Sixers. Doc Rivers will make defensive adjustments to shore things up on that end in a Philly cover.
Score Prediction: 76ers 124, Wizards 109
Best Bet: Philadelphia -8
We may be compensated by the company links provided on this page.
Read more