NBA
Last Updated Aug 30, 2021, 9:44 AM
Nets vs. Celtics Predictions, Odds, Preview
May 30, 2021

by Jonathan Willis
NBA Expert
VegasInsider.com
The Boston Celtics delivered a shot across the bow to the Brooklyn Nets on Friday. Many were predicting a sweep after Brooklyn won the first two games by double digits, but Boston proved they weren't ready to roll over yet.
Jayson Tatum had a monster performance to give the Celtics a glimmer of hope. Tatum might need another Herculean effort for the Celtics to get the job done on Sunday night.
Nets vs. Celtics Betting Resources
Betting Odds - Nets vs. Celtics
Subject to Change
Spread: Nets -7
Money-Line: Brooklyn -270, Boston +230
Total: 229.5
The Nets look to rebound from Friday's loss as Brooklyn faces Boston in Sunday's Game 4. (AP)
Nets vs. Celtics Current Form
Tatum outshined Brooklyn's Big Three in Game 3 by going 16-of-30 from the floor and 5-of-11 from beyond the arc in a 125-119 win for the Celtics.
It was a redeeming effort for Tatum after a dismal performance in Game 2. He shot 3-for-12 and finished that game with just nine points.
Tatum wasn't the only Boston starter that played well in the victory. Tristan Thompson posted his second straight double-double with 19 points and 13 rebounds. Marcus Smart was electric with 23 points on 8-of-11 shooting, and Evan Fournier scored 17 points.
The only starter that had a bad game was Kemba Walker. The guard failed to hit any of his seven three-point attempts and shot just over 20% from the floor while turning the ball over five times.
Boston's bench only provided 10 points in Game 3. However, the Celtics played solid defense with their reserves, allowing Romeo Langford and Grant Williams to finish with gaudy plus/minus numbers.
Kevin Durant and James Harden were both excellent on Friday night. Durant went 13-of-24 from the floor and finished the evening with 39 points. Harden was even better with 41 points on 11-of-18 shooting, and he also doled out 10 assists.
Former Celtic Kyrie Irving didn't have a great game though. Irving went just 6-of-17 from the floor and finished the game with 16 points. It was an underwhelming performance from Irving, but he seems to have willingly taken a back seat to Durant and Harden in the playoffs.
Depth continues to be an issue for the Nets. Aside from the Big Three, the rest of the team combined to hit just a third of their field goals on Friday night. That played a big part in Brooklyn blowing an early 19-4 lead by the end of the first quarter.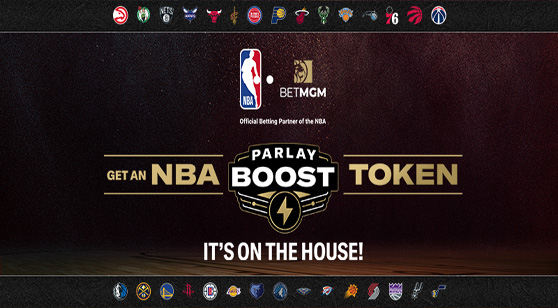 Celtics vs. Nets Head-to-Head
May 28, 2021 - Celtics 125 vs. Nets 119, Boston +7, Over 227
May 25, 2021 - Nets 130 vs. Celtics 108, Brooklyn -9, Over 228.5
May 22, 2021 - Nets 104 vs. Celtics 93, Brooklyn -8.5, Under 233
Apr. 23, 2021 - Nets 109 vs. Celtics 104, Brooklyn -3.5, Under 225.5
Mar. 11, 2020 - Nets 121 vs. Celtics 109, Brooklyn -2.5, Under 232
Dec. 25, 2020 - Nets 123 at Celtics 95, Brooklyn -3, Under 229.5

(SU-Straight Up, ATS - Against the Spread, OU - Over-Under)
Brooklyn Nets Betting Outlook
Inside the Stats (2020-2021)
Overall: 50-25 SU, 40-35 ATS, 42-33 OU
Road: 20-17 SU, 19-18 ATS, 21-16 OU
It's going to be tough for any team to beat Brooklyn when the entirety of their Big Three is playing well. There isn't a team with a better collection of three stars than the Nets, and they seem to have figured out their chemistry even though they didn't play together often in the regular season.
Durant is leading the charge with 32.3 PPG and 9.7 RPG. Durant hasn't missed a beat this season after sitting out all last year due to injury, and he is making 50.8% of his field goals and 36.8% of his threes.
KD is an excellent defender too because of his length, so we might see him matched up against Tatum more often in Game 4.
The efficiency numbers for Harden are through the roof through three games. Harden is the second leading scorer on the Nets with 27.3 PPG, and he is also averaging 7.0 RPG and 8.3 APG as the main ball handler in this offense.
With two other stars to help carry the load, Harden is picking his spots well too. He is knocking down 51.2% of his field goals and 46.4% of his threes.
While Irving has been a solid shooter from inside the arc, he hasn't been great from downtown. Irving is shooting less than 30% from three-point range. However, he is doing a great job of crashing the boards on offense, leading the Nets in that category.
Boston Celtics Betting Outlook
Inside the Stats (2020-2021)
Overall: 38-38 SU, 34-40-1 ATS, 39-36 OU
Home: 23-15 SU, 19-18-1 ATS, 19-19 OU
Tatum registered his third 50-point game of the season in Game 3. The young power forward exploded for 53 points against Minnesota on April 9, and he had a career-high 60-point game against San Antonio on April 30.
It was a needed performance for Tatum after two rough outings in Brooklyn to start the series, and Boston needs him to put up big numbers to win.
Smart and Fournier have both had good series to this point for Boston. Smart is the second leading scorer with 19.7 PPG and leads the team with 5.7 APG. He is making 54.1% of his field goals and 54.2% of his threes, and he is also playing solid on-ball defense.
Fournier has turned it on at the right time. Boston's decision to trade for him at the deadline didn't look like it would pay dividends, but he has looked much better in the playoffs than he did in the regular season. He is averaging 14.3 PPG and making an absurd 62.5% of his threes.
The Celtics might not have Walker available for Game 4 due to injury. Walker hasn't been great this postseason though. He is making just 31.7% of his field goals and 17.6% of his threes.
We may be compensated by the company links provided on this page.
Read more