NBA
Last Updated Aug 30, 2021, 9:44 AM
Clippers vs. Mavericks Predictions, Odds, Preview
May 30, 2021

by Michael Crosson
NBA Expert
VegasInsider.com
Western Conference postseason action will resume on Sunday night with Clippers-Mavericks Game 4 set to wrap up TNT's nationally televised double-header for the evening.
So, VI is getting you ready with a variety of betting resources to help handicap all the weekend's top contests.
Clippers vs. Mavericks Betting Resources
Betting Odds - Clippers vs. Mavericks
Subject to Change
Spread: Clippers -3
Money-Line: L.A. -150, Dallas +130
Total: 221
Despite dropping back-to-back contests in Los Angeles to open this series, the Clippers head into Sunday's matchup as a three-point favorite over the Mavericks at American Airlines Center – after being favored over Dallas by an average of six-and-a-half points across Games 1 and 2.
The total for Sunday's event has been bumped up to OU 221, which is the first time the over-under has been set in the 220's during this Clippers-Mavericks series – thanks to Games 2 and 3 containing a lofty average of 237 points scored in them.
The Clippers look to even up their series with the Mavericks on Sunday night. (AP)
Clippers vs. Mavericks Current Form
After riding a rollercoaster of injury concerns for most of the year, the Mavericks got healthy down the home stretch before the playoffs and managed to successfully wrap up their campaign on a high note – as Dallas closed out the regular season on a 9-3 stretch that included tough victories over the Nets.
On the other hand, the Clippers experienced some unusual shooting struggles down the homestretch of the regular season – resulting in losses in six of their last 10 contests and a plummet down to fourth place in the conference, which landed them this troublesome first-round matchup against Dallas to begin with.
The Clippers' woes at the offensive end were present towards the start of their series against Dallas too – considering L.A. knocked down just 32% of its three-point attempts across Games 1 & 2, which can mainly be attributed to Paul George's 3-of-15 clip across those two affairs.
PG13 finally strung together a solid shooting performance in the Clippers' pivotal third postseason matchup down in Dallas though – as the seven-time All-Star racked up 29 points on 11-of-18 from the field during L. A.'s double-digit victory in Game 3, with over half of his missed shot attempts in the affair coming from beyond the arc (2-6 from three-point range).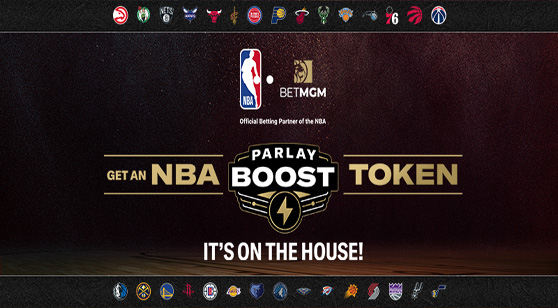 Clippers vs. Mavericks Head-to-Head
May 28, 2021 - Clippers 128 at Mavericks 118, L.A. -2.5, Over 219
May 25, 2021 - Mavericks 127 at Clippers 121, Dallas +7, Over 216
May 22, 2021 - Mavericks 113 at Clippers 103, Dallas +6, Under 217.5
Mar. 17, 2021 - Mavericks 105 vs. Clippers 89, Dallas +2.5, Under 225.5
Mar. 15, 2020 - Clippers 109 at Mavericks 99, L.A. -1.5, Under 229
Dec. 27, 2020 - Mavericks 124 at Clippers 73, Dallas +3, Under 227.5
Dallas won two of three matchups against the Clippers prior to the start of the playoffs, with all three of those affairs comfortably staying 'under' the total set for Sunday's event (221) – which can be attributed to the losers in those contests averaging just 87 points per game in them.
The Mavericks have dominated during their victories over Los Angeles this year – with Dallas claiming its first pair of victories against the Clippers by an average of 33.5 points, and more recently by an average of eight points across Games 1 and 2 in this series.
Similarly, the Clippers' lone regular-season victory over Dallas also came by a double-digit margin – but it seems like L.A. just happened to catch Luka Doncic on an off-night in that matchup, as the Mavericks' primary scorer tallied just 25 points on 23 shot attempts during the 10-point loss.
Clearly, times are very different now – but these teams also squared off during the opening round of last year's playoffs back in the NBA bubble, which resulted in a six-game series win for the Clippers.

(SU-Straight Up, ATS - Against the Spread, OU - Over-Under)
L.A. Clippers Betting Outlook
Inside the Stats (2020-2021)
Overall: 48-27 SU, 40-34-1 ATS, 37-36-2 OU
Road: 22-15 SU, 19-17-1 ATS, 19-18 OU
After getting knocked off by Denver in the second round of last year's postseason, I expected the Clippers to get the ball rolling on offense much faster than they did in this first-round matchup against the Mavericks.
Betting the total in Clippers' games was a rollercoaster ride from start to finish during the regular season – with the total finishing up at a 34-36-2 clip in matchups containing Los Angeles.
Los Angeles has leaned towards the high-scoring side of the spectrum over its latest stretch though – highlighted by the total going over in four of the Clippers' last five matchups, which includes the two 'over' results cashed in this series.
Dallas Mavericks Betting Outlook
Inside the Stats (2020-2021)
Overall: 44-31 SU, 37-38 ATS, 36-39 OU
Home: 21-16 SU, 15-22 ATS, 17-20 OU
After upsetting Los Angeles in back-to-back matchups at the Staples Center to open this series, what was once a commanding two-game lead for Dallas, now feels like an advantage that might be in jeopardy.
The Clippers are just one critical road-win away from taking back homecourt advantage in this series, and Luka has been marked questionable for Sunday's contest due to some pain in his neck that extends through his left arm.
Chances are, we won't know much regarding the injury status of Doncic until the waning hours before Sunday's tipoff – or until we see how the superstar is moving around during his first few minutes of action if he ends up participating.
I like the Mavericks' odds of bouncing back in Game 4 at home if their superstar is relatively healthy ahead of Sunday's event. If Luka is forced to miss time or play with a hindering neck injury for the rest of this series though – Dallas might be cooked in its remaining matchups.
Key Injuries
Dallas Mavericks
SG Luka Doncic: Neck - Questionable
SG J.J. Redick: Heel - Out
L.A. Clippers
C Serge Ibaka: Back - Questionable
Clippers vs. Mavericks Player Prop Best Bet
Kawhi Leonard – Over 31.5 Points (-108)
Despite still trailing Dallas two games to one, Kawhi Leonard has posted phenomenal numbers in the shooting department across all three matchups to kick off L. A.'s first-round series – currently averaging over 34 points per game on 60% from the floor since the conclusion of the regular season.
I'll back Kawhi to keep it going in the scoring department here – as The Claw got to the basket effortlessly in the first three matchups of this series, and will probably continue to do so against this Mavericks' team ranked 27th in the league defensively.
Clippers vs. Mavericks Prediction
If the Mavericks were going into Sunday's pivotal contest with Doncic's health status guaranteed, I think my gut reaction would be to lean towards Dallas at home in this matchup.
The reported neck-to-arm pain that has left Luka attached to a questionable tag ahead of Sunday has firmly steered me away from them though.
I'll lay the short total with Los Angeles here, as Luka's trio of monster performances barely earned Dallas its one-game lead over the Clippers so far in this series – and by the sounds of it, the Mavs' superstar is expected to play through some hampering injury concerns during Sunday's event.
Score Prediction: Clippers 116, Mavericks 109
Best Bet: L.A. -3
We may be compensated by the company links provided on this page.
Read more