NBA
Last Updated Aug 30, 2021, 9:44 AM
Mavericks vs. Clippers Predictions, Odds, Preview
June 6, 2021

by Michael Crosson
NBA Expert
VegasInsider.com
Western Conference postseason action will resume on Sunday afternoon with Mavericks-Clippers Game 7 set to emphatically wrap up ABC's nationally televised double-header at 3:30 Eastern time.
So, VI is getting you ready with a variety of betting resources to help handicap all the top events.
Mavericks vs. Clippers Betting Resources
Betting Odds - Mavericks vs. Clippers
Subject to Change
Spread: Clippers -6.5
Money-Line: L.A. -290, Dallas +245
Total: 211.5
After dropping Game 6 in the American Airlines Center, the Mavericks travel back to L.A. for Game 7 as a six-point underdog against the Clippers – which is a spread Los Angeles has covered in all three victories during this series.
The total for Sunday's event is currently stationed at OU 210, which is easily the lowest total set for a matchup in this series – thanks to its previous three events containing an average of 198 points per game scored in them.
The Clippers and Mavericks have seen the road team win each of the first six matchups this series. (AP)
Mavericks vs. Clippers Current Form
Five games are in the books between Dallas and Los Angeles in this first-round matchup – and still, neither team has managed to win a game at home in this series.
The Clippers claimed the fourth seed in the conference by posting a record of 47-25 during the regular season, which comfortably topped Mavs' in the standings by five games – originally earning Kawhi Leonard and company homecourt advantage in this first-round matchup against Dallas.
Their advantage was quickly snatched away from them to start the series though, as Dallas mounted back-to-back victories at the Staples Center by an average of eight points across Games 1 and 2 – leaving L.A. with the opportunity for just two more home games before the conclusion of the first round.
The Mavericks' commanding two-game lead quickly vanished during their trip back to Dallas though, as Los Angeles evened up the series with two straight victories at the American Airlines Center – regaining homecourt advantage for the Clippers with three games left to play.
These teams returned to L.A. for a pivotal fifth game on Wednesday night and the visiting team prevailed yet again, as the Mavs' picked up a five-point win behind another monster 40-point performance from Luka Doncic – officially pushing the Clippers to the brink of elimination in the first round.
With their backs against the wall in Game 6, all Clippers' players not named "Kawhi" shot a combined 18-of-52 from the floor during what was almost L.A.'s most painful loss under its current construction – highlighted by Paul George and Marcus Morris averaging 28% from the floor on 25 combined attempts in the contest.
Luckily for the Clippers not named "Kawhi" though, Kawhi was incredible during L.A.'s win-or-go-home matchup in Dallas this past Friday, as the two-time Finals MVP single-handedly carried Los Angeles to a victory behind 45 points on 18-of-25 from the field.
Leonard brought his team's overall shooting percentage up to 47% for the event, which was enough to skate by against the Mavs' underwhelming 94-point offensive effort and force a seventh game in this series.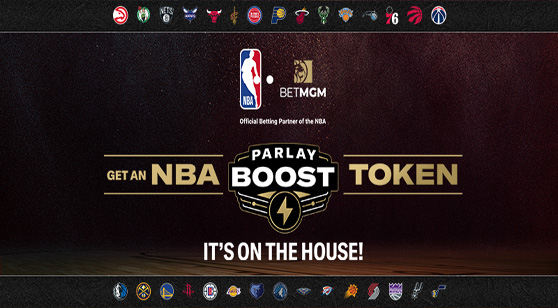 Mavericks vs. Clippers Head-to-Head
June 4, 2021 - Clippers 104 at Mavericks 97, L.A. -3, Under 216
June 2, 2021 - Mavericks 105 at Clippers 100, Dallas +7.5, Under 217
May 30, 2021 - Clippers 106 at Mavericks 81, L.A. -3.5, Under 220
May 28, 2021 - Clippers 128 at Mavericks 118, L.A. -2.5, Over 219
May 25, 2021 - Mavericks 127 at Clippers 121, Dallas +7, Over 216
May 22, 2021 - Mavericks 113 at Clippers 103, Dallas +6, Under 217.5
Mar. 17, 2021 - Mavericks 105 vs. Clippers 89, Dallas +2.5, Under 225.5
Mar. 15, 2020 - Clippers 109 at Mavericks 99, L.A. -1.5, Under 229
Dec. 27, 2020 - Mavericks 124 at Clippers 73, Dallas +3, Under 227.5
Dallas won two of three regular-season matchups against the Clippers before the start of this year's playoffs – with all three of those affairs comfortably staying 'under' the total set for Sunday's event (210), which can be attributed to the losers in those contests averaging just 87 points per game in them.
Dallas has dominated during its wins over the Clippers this year – claiming a pair of regular-season victories by an average of 33 points, and more recently beating them by an average of seven points across Games 1, 2, and 5 in this series.
On the flip side, Los Angeles has dominated Dallas similarly across its compilation of wins – with the Clippers' lone regular-season victory coming by 10 points, and their three playoff victories coming by a lofty average of 14 points.
Clearly, times are very different now – but way back when, these teams squared off in the opening round of last year's playoffs in the NBA bubble, which resulted in a six-game series win for the Clippers.

(SU-Straight Up, ATS - Against the Spread, OU - Over-Under)
Dallas Mavericks Betting Outlook
Inside the Stats (2020-2021)
Overall: 45-33 SU, 38-40 ATS, 36-42 OU
Road: 24-15 SU, 23-16 ATS, 19-20 OU
Dallas landed itself in prime position after claiming a pair of victories in Games 1 and 2 of this first-round matchup – considering the Mavericks traveled back home with potentially three games left to play at AAC in the series while needing only two more wins to advance.
The Mavericks ended up hitting a roadblock in the third matchup of this series, as Doncic told the press after the loss that he was experiencing neck pain that extended through his left arm – which also appeared to bother him during his horrendous outing in Game 4 (19 points, 37.5% FG).
Luka heroically bounced back in the following two contests though – as the two-time All-Star averaged 35.5 points on 46% from the field across Games 5 and 6, which was barely enough to earn Dallas a competitive 1-1 split in those affairs.
Los Angeles Clippers Betting Outlook
Inside the Stats (2020-2021)
Overall: 50-28 SU, 42-35-1 ATS, 37-39-2 OU
Home: 26-13 SU, 21-18 ATS, 18-19-2 OU
After getting knocked off by Denver in the second round of last year's postseason, I expected the Clippers to get the ball rolling on offense much faster than they did in this first-round matchup – stumbling out of the gate with two straight losses to open their current series against Dallas.
On a higher note though, Los Angeles has been extremely impressive away from the Staples Center over the course of this series – currently boasting a visiting record of 3-0 in the postseason.
Betting the total in Clippers' games was a rollercoaster ride from start to finish this year – with the total finishing up at a 34-36-2 clip in regular-season matchups containing Los Angeles.
The Clippers have leaned towards the low-scoring side of the spectrum during its most recent stretch though – highlighted by the total staying 'under' at a 75% clip across L.A.'s last 20 games, which includes four-of-six 'under' results in this first-round series against Dallas.
Key Injuries
Dallas Mavericks
SG J.J. Redick: Heel - Out
Los Angeles Clippers
C Serge Ibaka: Back - Out
Mavericks vs. Clippers Player Prop Best Bet
Luka Doncic – To Score 35+ Points (+150)
After going off for 42 points on 37 field goal attempts in Game 5, Doncic seemed a little too relaxed at home in his most recent outing – as the All-Pro scored just 29 points on 11-of-24 from the floor during the Mavs' seven-point loss in Game 6.
I'll back Luka to respond with a big night on the scoreboard here though, as I expect the young superstar to completely take over at the offensive end in Game 7 – creeping into the ballpark of 30 shot attempts like he did in Games 2, 3, and 5 (31.3 FGA).
Mavericks vs. Clippers Prediction
Heading into Sunday's matchup, I was hoping Vegas would shorten up this line a little bit and tempt me to bet on the Clippers at home in Game 7 – despite seeing the visiting team claim victories in the first six matchups of this series.
I still think L. A. has a good chance of picking up a win here, considering Kawhi virtually beat Dallas by himself in Game 6 on Friday night – I'm just not so confident laying six points in a winner-take-all contest.
I'll take the points with Dallas in Game 7 – as my gut keeps telling me that we are in for a good one at the Staples Center this Sunday afternoon.
Score Prediction: Clippers 105, Mavericks 103
Best Bet: Dallas +6.5
We may be compensated by the company links provided on this page.
Read more