NBA
Last Updated Aug 30, 2021, 9:44 AM
Nets vs. Bucks Predictions, Odds, Preview
June 10, 2021

by Michael Crosson
NBA Expert
VegasInsider.com
Eastern Conference postseason action will resume on Thursday night with Nets-Bucks Game 3 set to kick off ESPN's nationally televised double-header and Clippers-Jazz Game 2 set to wrap it up.
So, VI is getting you ready with a variety of betting resources to help handicap both critical matchups.
Nets vs. Bucks Betting Resources
Betting Odds - Nets vs. Bucks
Subject to Change
Spread: Bucks -3.5
Money-Line: Milwaukee -160, Brooklyn +140
Total: 234
After getting smoked by an average of 23.5 points across their first two second-round matchups, the Bucks travel back to Wisconsin for Game 3 as a 3.5-point favorite over the visiting Nets – marking the first time Brooklyn has been listed as an underdog since squaring off with Milwaukee in the regular season (MIL -3).
The total for Thursday's affair is currently stationed at OU 234 – which is the same number Game 2's over-under opened at, despite the public betting it all the way up to 240 at some shops before tipoff. (U 238.5).
Giannis Antetokounmpo and the Bucks return home looking for a victory in Game 3 against Brooklyn. (AP)
Nets vs. Bucks Current Form
The Nets endured a revolving door of injury concerns throughout the regular season, which resulted in Brooklyn's "Big Three" playing just four games together before the start of this year's playoffs.
That didn't seem to matter during their gentleman's sweep of Boston in the first round though, considering the Nets racked up a lofty total of 124 points per game across those five contests – which can mainly be attributed to superstars James Harden, Kevin Durant, and Kyrie Irving knocking down 45% of their 104 long-range attempts in the short series victory.
Milwaukee, on the other hand, wasn't quite as "gentlemanly" in its first-round postseason rematch against Jimmy Butler and company – as Khris Middleton abruptly took the wind out of the Heat's sail with an overtime game-winner in Game 1, which turned into Miami completely flatlining for the remainder of the Bucks' dominant four-game sweep.
Despite Harden exiting in the opening minutes of Game 1, Saturday's second-round series opener resulted in an eight-point win for the Nets – as Irving and Durant seemed to effortlessly fill the superstar's scoring void in the event by knocking down half of Brooklyn's field goals at a 45% mark. (23-51 FGA).
Giannis Antetokounmpo played phenomenal for Milwaukee in the loss, as the two-time MVP racked up 34 points on 67% from the floor during the series-opener.
His supporting cast didn't provide much 'support' throughout the event though, as Middleton and Jrue Holiday combined for just 30 points on 13-of-42 from the field in the contest – practically negating Antetokounmpo's magnificent outing.
Game 2 was like Groundhog's Day for Milwaukee's superstar, as again Giannis received very little help from his supporting cast during the Bucks' second loss of the series – highlighted by Middleton and Holiday combining for just 30 points on 13-of-30 from the floor during the blowout.
Milwaukee never really stood a chance in Game 2 though – considering the Nets set a franchise-record for made three-pointers in a playoff game in the blowout victory (21), and did it at an extremely efficient clip (50%).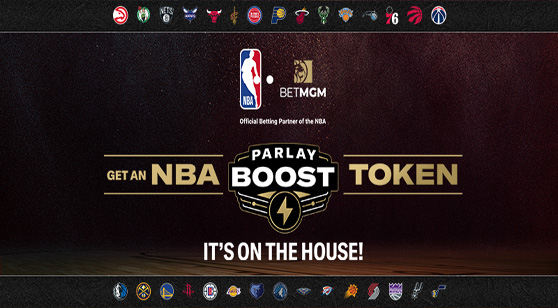 Nets vs. Bucks Head-to-Head
Jun. 7, 2021 - Nets 125 vs. Bucks 86, Brooklyn +2, Under 238
Jun. 5, 2021 - Nets 115 vs. Bucks 107, Brooklyn -3.5, Under 239.5
May 4, 2021 - Bucks 124 vs. Nets 118, Milwaukee -3, Under 243
May 2, 2021 - Bucks 117 vs. Nets 114, Milwaukee -2.5, Under 242.5
Jan. 18, 2021 - Nets 125 vs. Bucks 123, Brooklyn +4, Over 239.5
Milwaukee picked up wins in two of three regular-season matchups against Brooklyn this year – with at least one member of the Nets' "Big Three" being absent in all those affairs.
The first matchup between these teams took place just a few days after Harden was traded to Brooklyn, and The Beard managed to exceed expectations during his first big game in a Nets' uniform – scoring 34 points on 13-of-25 from the floor to seal a two-point victory for his new team.
The following set of matchups took place without Harden towards the beginning of May though and resulted in a pair of home wins for Milwaukee – as the Bucks escaped with two victories by an average of 4.5 points behind back-to-back monster performances from Antetokounmpo (42.5 PPG, 48% FG).

(SU-Straight Up, ATS - Against the Spread, OU - Over-Under)
Brooklyn Nets Betting Outlook
Inside the Stats (2020-2021)
Overall: 54-25 SU, 44-35 ATS, 43-36 OU
Road: 21-17 SU, 20-18 ATS, 22-16 OU
Before the start of the postseason, there appeared to be very little separation among the top contenders vying to take home this year's title – with Brooklyn coming in as a moderate favorite at +250 odds, but still a considerable amount of love getting dished out to longshot contenders such as the Clippers (+600), Sixers (+750), and Bucks (+950).
Now that the dust has settled from round one though, the Nets (+110) have emerged as the undisputed favorite to take home this year's title in the waking days of this second-round series – considering the Clippers were nearly eliminated in their respective matchup, and Milwaukee (+1600) has plummeted down the board after getting curb-stomped by 39 in Game 2.
Regarding the total, the 'over' in Nets' games played at a very profitable clip during the regular season – highlighted by the total going 'over' in 55.6% of matchups containing Brooklyn, which ranked third across the conference in that department.
I would consider pumping the brakes on the Nets' 'over' wagers until this series ends though – considering the total has now stayed 'under' in four straight matchups between Brooklyn and Milwaukee.
Milwaukee Bucks Betting Outlook
Inside the Stats (2020-2021)
Overall: 50-28 SU, 35-43 ATS, 43-34-1 OU
Home: 28-10 SU, 19-19 ATS, 23-15 OU
After finishing with the best record in the Eastern Conference across consecutive regular seasons, the Bucks began their current campaign riding a bumpy stretch of results – posting a record of 10-8 to start the year, which included rough losses to the Pelicans, Hornets, and Knicks during that timeframe.
Milwaukee cleaned things up at both ends of the floor after the All-Star Break though, as the Bucks ended up closing the regular season with wins in eight of their final 10 contests – comfortably claiming the third seed in the East with a record of 46-26.
Like Brooklyn, the 'over' in Bucks' games played very profitably during the regular season – highlighted by the total going 'over' in 57.8% of matchups containing Milwaukee, which ranked second in the conference in that department.
That trend has fizzled out in the playoffs though – considering the total has gone 'under' in four-of-six Bucks' postseason matchups, which includes a pair of safe 'under' results in Games 1 and 2 against Brooklyn.
Key Injuries
Brooklyn Nets
SG James Harden: Hamstring - Out
SF Jeff Green: Foot - Out
Milwaukee Bucks
SG Donte DiVincenzo: Foot - Out
Nets vs. Bucks Player Prop Best Bet
Kevin Durant – To Score 40+ Points (+370)
After averaging 41 points on 22 shot attempts away from Brooklyn in the first-round, Durant hasn't been quite as busy on offense during his team's current three-game home winning streak – averaging just 28.3 points on 19.7 field goal attempts across those victories, despite knocking down 56% of his shots in them.
I'll roll the dice on Durant to explode in another away game here, as I expect Milwaukee to put all its chips on the table during Thursday's critical third event – resulting in Brooklyn relying on star-power a little more than usual.
Nets vs. Bucks Prediction
Despite getting pummeled by an average of 23 points across the first two matchups of this series, the Bucks head back to Milwaukee for Game 3 as a four-point favorite over the Nets – as Vegas currently seems to be leaning towards a bounce-back effort at home from Deer.
I'll take the points with Brooklyn here though – as Holiday and Middleton have been ice-cold in this series, and even solid performances from them in Game 3 still might not be enough to outshoot the Nets.
Score Prediction: Nets 119, Bucks 111
Best Bet: Brooklyn +3.5
We may be compensated by the company links provided on this page.
Read more