These Teams Come For The Money And With Caesars, You Can Too!

3 minute read
---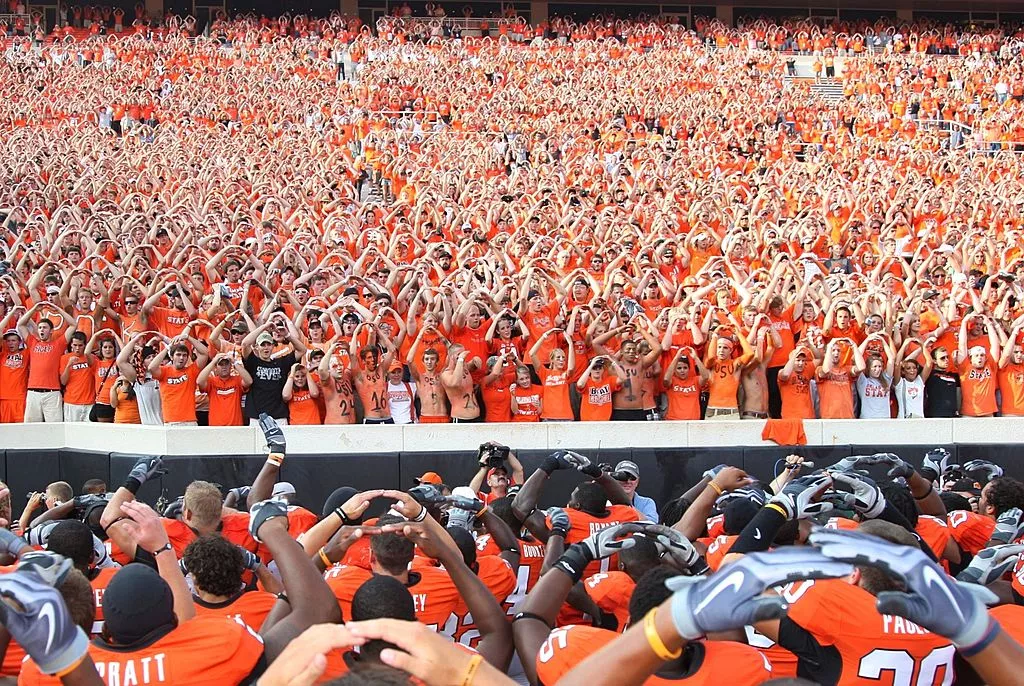 What's Going On?
College football's opening week kicks it up again Thursday. This first week of the new season always has those check games. Out-of-conference foes from smaller schools that have half as many seats in their stadium travel to fill a spot on that year's schedule and receive a percentage of the gate.
There's nothing wrong with wagering on these games and sometimes these Davids take down their Goliaths. This MAC Big 12 matchup is perfect for joining Caesers with the VIMAXSPORTFULL bonus code and taking advantage of their "$1,250 On Caesars" offer that includes an additional 1000 in Tier Credits and 1000 in Reward Credits.
Central Michigan, coming off of an 8-4 campaign (7-5 ATS) and second place in the MAC West is a 21 ½ dog and would be a +1000 shocker as they open at Oklahoma State. A wager on the Cowboys, who are looking to top an 11-2 season (9-3-1 ATS) for the outright win will cost you -2210 and the total is set at 59 ½.
Why Should You Care?
You may remember that crazy ending between these two a few years back. There are always a few wild ending stories every season when the Power Five conferences host the others. These games can be total blowouts the stress gone by early in the second quarter. They also can see that huge road underdog jump out to a ten-point lead at halftime. When you're right on these types of games they tend to be easy winners.
All those rewards for joining are great but cashing your play on that first bet with a new book is worth so much more than the money. Certain teams handle laying huge numbers better than others. There are scrappy little programs that show up to start the season strong on the road. Find those and you get the money and the rewards.
What Should We Expect From The Chippewas Opening Against The Big 12?
Who doesn't love some MACtion? When the days are getting shorter, it's getting colder outside and all of a sudden, you're getting football on Tuesdays, and Wednesdays too! Those tend to be great games with a lot of sports betting value.
How has this team done in the past when they're getting three touchdowns? In 2018 it was -17 ½ and Kentucky won 35-20. The next year Wisconsin beat them 61-0 giving 35. Two weeks later they lost to Miami 17-12 getting 30 ½. Last season they started with Mizzou and lost 34-24 getting 14 and then got beat at LSU 49-21 getting 19 ½ which gets them to 3-2 ATS.
Will Oklahoma State Find Its Way Back To The Big 12 Championship Game?
Last season saw the Big 12 Championship game go down to the wire and the Cowboys fell short by the length of a football from making it to the College Football Playoffs. It was a great season in wins and covers and at one point this team had beaten the spread in nine straight games.
How do the Cowboys fare at home when they're giving a boatload of points?  Last season they opened beating Missouri State 23-16 giving 33. The previous year they beat Tulsa 16-7 as a 24-point favorite. In 2019 they beat McNeese State 56-14 laying 41 ½ and the year before that it was also Missouri State as the big dog getting 46 points in the 58-17 defeat. The week after that they gave 31 to South Alabama and won 55-13 which gets them to 2-3 ATS.
A Great Matchup To Join Caesars For Their "$1,250 On Caesars" Special!
Open your new Caesars account using the VIMAXSPORTFULL bonus code and take advantage of their "$1,250 On Caesars" offer that includes an additional 1000 in Tier Credits and 1000 in Reward Credits. A Big 12 team should beat a MAC team every time, but will they do it by more than 21 ½ points? That's where the gambling begins. Open that Caesars' account and take the points here. Let's hope the Chippewas pride equals out a little of that Cowboy speed and strength.
Written by Chas Filardi, our US sports betting industry expert.