Eastern Michgian Eagles vs. Toledo Rockets Predictions, Odds, Picks
The return of Tuesday night MACtion features a decent-sized favorite in Toledo welcoming in a dangerous Eagles team. Eastern Michigan kicks off 7:30 p.m. ET Tuesday night at Toledo on ESPN2.
Score Prediction
Toledo 30, EMU 17
Best Bets
Under
Toledo -9
Eastern Michigan Eagles vs. Toledo Rockets Predictions
Both teams are coming off impressive victories their previous time out and should carry momentum into Tuesday's game. It's the Rockets second-straight home game after suffocating WMU 34-15. That should be a similar tone for this game, as the Eagles won't be able to move the ball. The Rockets are 60th overall in total defense, 48th specifically against the pass.
It's not going to be easy for EMU to do much, as we saw WMU struggle up and down the field. The Eagles come off a 50+-point win but still see their offense and defense ranked 145 and 150, respectively. EMU doesn't do many things well. They are absolutely brutal against the run and have a non-existent run game of their own. Already entering this game as one-dimensional won't help the 5-3 Golden Eagles.
Eastern Michigan has a turnover problem and Toledo is happy to capitalize. The Eagles have 10 turnovers in their eight games played, as that's exactly what the Rockets do – turn teams over with 14 on the season. They also don't allow many points. The Rockets are top-15 in the nation allowing just 18.3 PPG. The Eagles will be lucky to stay in this game.
More Free College Football Picks
Eastern Michigan Eagles vs. Toledo Rockets Betting Odds
Toledo is a 9-pont home favorite against EMU. The Rockets are 5-3 ATS this year while the Eagles are just 3-5 ATS.
The total for this game is 53 points. The combined O/U for these teams is 4-10.
Eastern Michigan Eagles vs. Toledo Rockets Betting Resources
Matchup: MAC
Date: Tuesday, November 2, 2021
Venue: Glass Bowl
Location: Toledo, Ohio
TV-Time: ESPN2 - 7:30 p.m. ET
Eastern Michigan Eagles Betting Analysis
Straight Up - SU, Against the Spread - ATS, Over-Under (O/U)
SU: 5-3
ATS: 3-5
O/U: 4-4
ATS - Home: 2-2
ATS - Away: 1-3
Ben Bryant is the Eagles only hope as he isn't disappointing in the air. The Eagles QB has thrown for 1836 yards and 10 TDs. The run game is led by the combination of Darius Boone – 6 rushing TDs – and Jawon Hamilton and his team-leading 347 yards off just over 5 YPC.
Bryant has a pair of receivers he's consistently worked. Hassan Beydoun is over 500 receiving yards, as is Dylan Drummond. The latter also securing four receiving TDs. While they have turned the ball over on offense, their defense has turned teams over ten times this season.
Toledo Rockets Betting Analysis
Straight Up - SU, Against the Spread - ATS, Over-Under (O/U)
SU: 4-4
ATS: 4-4
O/U: 2-6
ATS - Home: 1-3
ATS - Away: 3-1
The Rockets are fueled by their ridiculously talented defense, applying pressure up front and locking up receivers in the secondary. The linebackers are the true heart of this defense, with a four-man unit that seems to be everywhere on the field.
As for their offense, start with Bryant Koback on the ground – and his 862 total yards and 7 TDs. Dequan Finn may not be winning any QB award this year, but the Rockets QB hasn't thrown an interception in over 100 attempts. Finn came in for relief of Carter Bradley who went down two games ago against Northern Illinois.
The Toledo Rockets have won four of their last five games when facing the EMU Eagles. (AP)
Inside the Stats - Eastern Michigan Eagles
Record: 5-3
VI Ranking: 91
Points Scored: 262
Points Allowed: 199
PS/G: 32.8 (36th)
PA/G: 24.9 (64th)
Inside the Stats - Toledo Rockets
Record: 4-4
VI Ranking: 76
Points Scored: 228
Points Allowed: 146
PS/G: 28.5 (72nd)
PA/G: 18.2 (15th)
Key Players to Watch
EMU: Ben Bryant - QB (149/216, 1,836 yards, 10 TD, 4 INT)
EMU: Dylan Drummond - WR (40 catches, 501 yards, 4 TD)
TOL: Carter Bradley - QB (75/125, 962 yards, 4 TD, INT)
TOL: Bryant Koback - RB (120 carries. 642 yards, 5 TD)
Eastern Michigan Eagles vs. Toledo Rockets Betting Conclusion
It's all about Toledo's defense here and playing that on two separate bets. The Rockets are an impressive 5-3 ATS and have played to the under six of eight times. Their defense sets the tone and should make it extremely difficult for EMU to survive. They will have to take some risks down field and that's where Toledo strikes.
The Rockets defense is way too good against the run to allow much from the Eagles. There's also that lethal pass rush aided by blitzing linebackers. That adds up for a long night for Ben Bryant and his Eagles.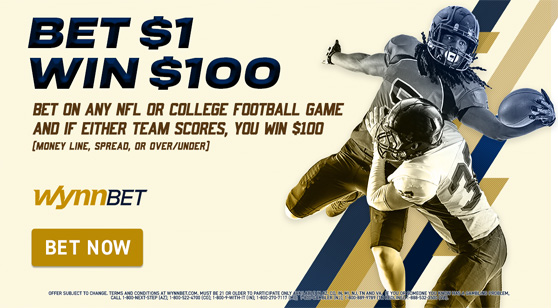 Eastern Michigan Eagles vs. Toledo Rockets Betting Trends
Toledo has gone UNDER the point total in six of its last eight games.
EMU has covered the spread in six of its last nine road games.
EMU has failed to cover the spread in 14 of its last 19 games when facing Toledo.
•