NBA
Last Updated Aug 30, 2021, 13:47 PM
Heat vs. Nets Predictions, Odds, Preview
January 25, 2021
By Jonathan Willis
VegasInsider.com
A short-handed Miami Heat roster will look to end the team's road trip with a win on Monday against the Brooklyn Nets.
Miami is still without Tyler Herro and Jimmy Butler due to COVID-19, leading to the Heat falling to 6-9 on the year.
However, Brooklyn is not yet the juggernaut observers feared after acquiring James Harden. The Nets are just 10-8 with two recent losses to the Cleveland Cavaliers.
Betting Resources
Matchup: Eastern Conference
Expert Picks: Vegas Insiders
Venue: Barclays Center
Location: Brooklyn, New York
Date: Monday, January 25, 2021
Time: 7:35 p.m. ET
TV: NBATV
Betting Odds - Heat vs. Nets
Subject to Change
Spread: Brooklyn -7.5
Money-Line: Brooklyn -300 Miami +267
Total: 235
The Heat finish off their two-game set against the Nets at Barclays Center on Monday. (AP)
Heat-Nets Current Form-Last Game
Miami went 4-4 through its first eight games of the 2020-21 NBA season, alternating wins and losses each night.
Their last win in this stretch came against Washington back on January 9, and it ended up being a costly one as it led to numerous players being exposed to COVID.
That has led to the Heat being without several players at different times over the last two weeks. Butler hasn't played since facing the Wizards, while Herro hasn't taken the court since January 14. Predictably, Miami has struggled without two of its best players, losing five of its last seven games.
The Heat lost to the Nets in their most recent game on Saturday night.
Bam Adebayo was fantastic in the loss, putting Miami within striking distance late by going 14 of 20 from the field for a game-high 41 points to go with nine assists. Kendrick Nunn was excellent off the bench, but Brooklyn outrebounded Miami 47-30 and the Heat only made 28.3 percent of their three-point attempts.
Joe Harris, Kevin Durant, and Kyrie Irving teamed up to score 82 points for the Nets on Saturday.
Durant led the way by going 11 of 19 for 31 points, while Harris was 7 of 12 from beyond the arc. Irving had 28 points, six rebounds, and seven assists in a well-rounded effort. James Harden only went 2-8 from the floor, but he did provide 11 assists.
Brooklyn seemed to turn a corner two weeks ago. The Nets won four straight games in the Empire State before their consecutive losses to the Cavaliers.
Those two defeats highlighted some of the problems this team has to work out as it gets used to playing with three superstars.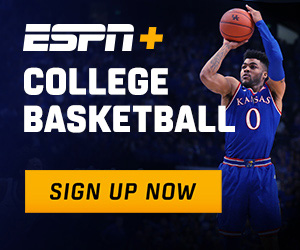 Heat vs. Nets Head-to-Head
Jan. 23, 2020 - Nets 128 vs. Heat 124, Brooklyn -7.5, Over 232.5
Feb. 29, 2020 - Heat 116 vs. Nets 113, Brooklyn +7.5, Over 219.5
Jan. 10, 2020 - Nets 117 vs. Heat 113, Brooklyn +4, Over 218.5
Dec. 1, 2019 - Heat 109 at Nets 106, Brooklyn +4.5, Push 215
(SU-Straight Up, ATS - Against the Spread, OU - Over-Under)
Heat Betting Outlook
Inside the Stats (2020-2021)
Overall: 6-9 SU, 6-8-1 ATS, 8-7 O/U
Road: 2-6 SU, 3-5 ATS, 5-3 O/U
Not having Butler, Herro, or Avery Bradley has stretched Miami's depth.
That has also made this team even more reliant on Adebayo, and he has risen to the occasion. The fourth-year center is averaging 20.3 PPG, 8.9 RPG, and 5.5 APG, taking on an even larger role in the offense.
Adebayo plays superb defense down low on opposing big men, and he could easily average a double-double if he weren't so valued on offense. He is currently making 61.7 percent of his field goals.
Goran Dragic has returned to the starting lineup with limited options in the backcourt. He is the second-leading scorer of the players that will be on the court on Monday (15.5 PPG), but he is only making 32.2 percent of his threes.
Duncan Robinson is still a lights out three-point shooter. Over 80 percent of Robinson's shots are from beyond the arc, and he is sinking 44.4 percent of his treys. Robinson will need to make the most of his chances as no other frequent three-point shooter is making more than 37 percent of their threes with Bradley out.
Rebounding is a major problem for Miami.
Adebayo is a great rebounder, but there isn't anyone else that can really bang down low. The Heat are dead last in the league in rebounds per game, and they are routinely outrebounded.
Nets Betting Outlook
Inside the Stats (2020-2021)
Overall: 10-8 SU, 7-11 ATS, 13-5 O/U
Home: 8-4 SU, 5-7 ATS, 9-3 O/U
Durant has been just as electric as ever. The 10-time All-Star and two-time NBA Finals MVP hasn't missed a beat after missing all last year due to injury.
He leads the Nets in every major offensive category with 31.2 PPG, 7.2 RPG, and 5.8 APG. He is making 53.8 percent of his field goals and a whopping 47.5 percent of his threes, as he is the toughest player in the league to guard one-on-one.
Irving is playing very well in his second season with Brooklyn. He is the second-leading scorer on the Nets with 29.3 PPG, and he has been very efficient from the floor.
The guard is knocking down 52.4 percent of his field goals and 43.4 percent of his three-point attempts. Irving has been an even better shooter since returning to the lineup last week, going 39 of 69 from the floor and 10 of 22 from beyond the arc.
The addition of Harden made the Nets the favorite in the Eastern Conference. Harden will no longer be able to dominate the ball like he did in Houston.
Thus far, he has been a solid teammate, and the only thing you can accuse him of is trying to help his teammates too much. He has sacrificed his scoring (23.6 PPG), and he is averaging 8.0 RPG and 12.0 APG through five games with the Nets. Harden's 5.8 turnovers per game must come down though.
Given the finagling Brooklyn had to do to land all three players, the Nets don't have much depth on their roster. Harris and veteran Jeff Green are playing significant minutes, and there isn't much of a bench.
Key Injuries
Miami Heat
PG Tyler Herro: COVID – Out
SF Jimmy Butler: COVID – Out
C Meyers Leonard: Shoulder – Out
PG Avery Bradley: COVID – Out
PF Chris Silva: Hip – Questionable
SF Maurice Harkless: Thigh – Questionable
Brooklyn Nets
PG Spencer Dinwiddie: Knee – Out
PF Nicolas Claxton: Knee – Out
Heat-Nets Prediction
Miami nearly knocked off Brooklyn two nights ago. The Nets shot better than 50 percent from the field and 50 percent from downtown, and they still only won by four points as the Heat hung tough the whole way.
Don't be surprised if Miami pulls off the upset this time.
Score Prediction: Heat 120 Nets 118
Best Bet: Heat
Daily Newsletter - Sign Up Today!
Sign up to get daily betting columns and advice delivered directly to your inbox.
We may be compensated by the company links provided on this page.
Read more