NBA
Last Updated Aug 30, 2021, 9:47 AM
Celtics vs. Warriors Predictions, Odds, Preview
Feb. 2, 2021
By Jonathan Willis
VegasInsider.com
Golden State probably won't be back in the NBA Finals this year, but the Warriors are back on track as a franchise. They were the worst team in the NBA last season with Klay Thompson missing the entire season and Stephen Curry only playing five games.
Thompson is still out after sustaining a new season-ending injury, but Curry is back and has made the Warriors competitive again. They are 8-4 at home and out to improve on that mark when the Boston Celtics head to the Bay Area on Tuesday night.
Celtics vs. Warriors Betting Resources
Matchup: Non-Conference
Expert Picks: Vegas Insiders
Venue: Chase Center
Location: San Francisco, California
Date: Tuesday, Feb. 2, 2021
Time: 10:05 p.m. ET
TV: TNT
Betting Odds - Celtics vs. Warriors
Subject to Change
Spread: Boston -3
Money-Line: Boston -140 Golden State +120
Total: 224.5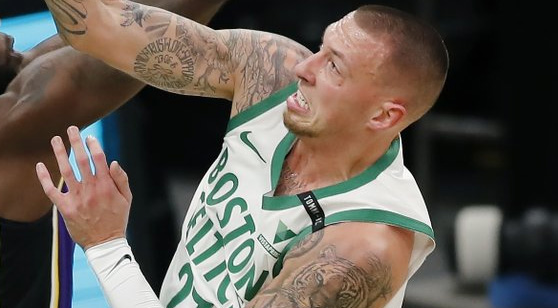 The Celtics will begin a five-game road trip on the West Coast, which starts with a back-to-back set right out of the shoot. (AP)
Celtics vs. Warriors Current Form-Last Game
Boston looked to be one of the best teams in the Eastern Conference through the first few weeks of the season. The Celtics got off to a 7-3 start before COVID led to three straight games being cancelled. They responded with a 124-97 beatdown of Orlando once they were cleared to play again, but this team hasn't been the same over the last couple weeks.
The Celtics have lost five of their last seven games, starting with a loss to the New York Knicks where Boston was only able to score 75 points. They blew out Cleveland and Chicago on back-to-back nights last week, but they fell to the Spurs 110-106 in San Antonio on Wednesday before Saturday's tough one-point loss to the Los Angeles Lakers.
Every Boston fan held their breath when Marcus Smart fell to a heap on the court after colliding with Lakers' big man Montrezl Harrell. Smart was unable to put any weight on his leg, but an MRI revealed no major damage. His absence in the fourth quarter allowed the Lakers to come back and beat the Celtics 96-95 with Boston scoring just 17 fourth quarter points.
It's been two steps forward and two steps back for Golden State this season. The Warriors have yet to win more than two games in a row or lose more than two games in a row through 20 games. They have won three of their last four coming into Tuesday night after Saturday's comfortable 118-91 win over the Detroit Pistons.
Golden State won every quarter en route to the victory. Detroit only had two players score more than eight points as Blake Griffin went 1-8 from the floor for five points. Curry was lights out, making 11 of 17 field goals for a game-high 28 points, but he also turned the ball over five times in the game.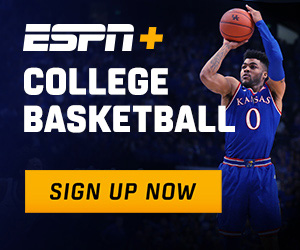 Celtics vs. Warriors Head-to-Head
Jan. 30, 2020 - Celtics 119 vs. Warriors 104, Boston -13, Under 224.5
Nov. 15, 2019 - Celtics 105 at Warriors 100, Boston -7, Under 223
(SU-Straight Up, ATS - Against the Spread, OU - Over-Under)
Boston Celtics Betting Outlook
Inside the Stats (2020-2021)
Overall: 10-8 SU, 10-8 ATS, 9-9 OU
Road: 5-5 SU, 4-6 ATS, 5-5 OU
Kemba Walker is coming off his worst performance of the season. Walker went 1-12 and 0-5 from downtown in Saturday's loss to the Lakers. Walker has only played six games this year, and he hasn't looked sharp. He is making just 37.3 percent of his field goals and 29.3 percent of his threes.
Jaylen Brown continues to improve. He leads Boston with 27.1 PPG, and he is making 53.1 percent of his field goals and 44.3 percent of his threes. Brown will have to shoulder an even bigger load these next few weeks while Smart recovers from a calf injury.
After missing more than two weeks due to COVID, Jayson Tatum is back in the lineup. He made his return last Monday against the Bulls, scoring 24 points in a comfortable win. Tatum had a great night against the Lakers on Saturday, making 12 of 18 field goals for 30 points with nine rebounds too.
Boston's offense has been somewhat stilted. Despite having some very talented scoring threats in Brown and Tatum, the Celtics are in the middle of the pack in offense. Some of that might be attributed to the lack of a set-up guard as the Celtics rank among the worst teams in the NBA in assists per made field goal.
Golden State Warriors Betting Outlook
Inside the Stats (2020-2021)
Overall: 11-9 SU, 10-10 ATS, 9-11 OU
Home: 8-4 SU, 8-4 ATS, 5-7 OU
Curry is the heart and soul of this team. He is averaging 27.7 PPG while knocking down 46.3 percent of his shots and 40.8 percent of his threes. Curry recently surpassed Reggie Miller to move into second place on the all-time three-point leaders list.
The Warriors rely on him to do more than just score though. We have seen him become a consummate team player with 5.4 RPG and 6.1 APG, and his defense has improved significantly over the course of his career.
Andrew Wiggins has rejuvenated his career in Golden State. Wiggins was largely written off after languishing in Minnesota, but the No. 1 pick is playing closer to his potential with the Warriors. He is averaging 17.9 PPG, 4.9 RPG, and 1.5 BPG and hitting better than 40 percent from beyond the arc. Wiggins had never made more than 36 percent of his threes in any of his previous six seasons.
The wild card for the Warriors this season is James Wiseman. The rookie only played three games during his one year at Memphis, but his potential was so apparent that Golden State selected him with the No. 2 overall pick in the 2020 NBA Draft.
Draymond Green has taken it upon himself to help Wiseman out, and he appears to be on his way to becoming a solid player. Wiseman is averaging 12.2 PPG and 6.1 RPG in this system. He can stretch the floor as a 7'0 center, sinking 40.9 percent of his treys.
As for Green, he is even more of an offensive liability than he was in previous years. In 26.6 MPG, Green is averaging just 4.8 PPG and making just 34.9 percent of his baskets and 21.2 percent of his threes. He is still an elite defender though, and he is the only other mainstay on the roster besides Curry that went to five straight NBA Finals.
Key Injuries
Boston Celtics
SG Marcus Smart: Calf - Out
PG Payton Pritchard: Knee - Out
SG Romeo Langford: Wrist - Questionable
Golden State Warriors
SG Klay Thompson: Achilles - Out
Celtics vs. Warriors Prediction
The loss of Smart right before taking on Golden State stings in a particular way for the Celtics. He could have at least slowed down Curry as one of the better perimeter defenders in the league. Instead, Curry will shine in a Golden State win.
Score Prediction: Warriors 119, Celtics 109
Best Bet: Golden State
Daily Newsletter - Sign Up Today!
Sign up to get daily betting columns and advice delivered directly to your inbox.
We may be compensated by the company links provided on this page.
Read more