NBA
Last Updated Aug 30, 2021, 9:47 AM
Pacers vs. Bucks Predictions, Odds, Preview
Feb. 2, 2021
By Jonathan Willis
VegasInsider.com
The top two teams in the Central Division will meet for the first time this year when the Milwaukee Bucks host the Indiana Pacers on Wednesday night. There isn't much separating these teams as the Bucks are 12-8 ahead of this game, while the Pacers are 12-9.
Milwaukee is 8-2 at home this year, and the Bucks' only two home losses came against the two best teams in the Western Conference.
Pacers-Bucks Betting Resources
Matchup: Eastern Conference
Expert Picks: Vegas Insiders
Venue: Fiserv Forum
Location: Milwaukee, Wisconsin
Date: Wednesday, Feb. 3, 2021
Time: 7:05 p.m. ET
TV: ESPN
Betting Odds - Pacers vs. Bucks
Subject to Change
Spread: Bucks -8.5
Money-Line: Milwaukee -400, Indiana +320
Total: 232
The Bucks square off with the Pacers for the first time this season on Wednesday. (AP)
Pacers vs. Bucks Current Form-Last Game
Milwaukee got back on track with a 134-106 win over Portland on Monday night. The Trail Blazers weren't able to do much on offense without Jusuf Nurkic, Zach Collins, and C.J. McCollum.
Damian Lillard and Enes Kanter were killed on the defensive end, finishing the game with plus/minuses of -32 and -33. The Bucks won each of the first three quarters by at least 10 points, starting the fourth quarter with 113 points.
Jrue Holiday had one of his best shooting nights of the season in the win. Holiday went 10 of 14 from the field and led all scorers with 22 points. The bench was heavily involved too given the situation. Bobby Portis had 21 points and eight rebounds, and D.J. Augustin went 4-6 from beyond the arc with five rebounds and six assists.
This will be the Bucks' last home game before a six-game road trip. Milwaukee will play six games in 10 days with no more than a day off between any two games on this swing.
Indiana had little trouble with Memphis on Tuesday night. The Pacers knocked off the Grizzlies 134-116, taking a 21-point lead into halftime. Domantas Sabonis was sensational, making 13 of 15 field goal attempts for a game-high 32 points to go with 13 rebounds.
Myles Turner and Malcolm Brogdon each finished with more than 20 points as the Pacers made 59.8 percent of their field goals and 55.2 percent of their threes on the evening. Their hot shooting made up for some sloppy ball handling with Indiana turning the ball over 18 times against Memphis.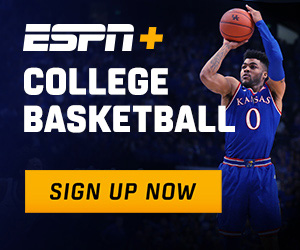 Pacers vs. Bucks Head-to-Head
Mar. 4, 2020 - Bucks 119 vs. Pacers 100, Milwaukee -11, Under 220
Feb. 12, 2020 - Pacers 118 vs. Bucks 111, Indiana -1.5, Over 224
Dec. 22, 2019 - Bucks 117 vs. Pacers 89, Milwaukee -8, Under 221
Nov. 16, 2019 - Bucks 102 at Pacers 83, Milwaukee -8, Under 221
(SU-Straight Up, ATS - Against the Spread, OU - Over-Under)
Indiana Pacers Betting Outlook
Inside the Stats (2020-2021)
Overall: 11-9 SU, 10-10 ATS, 11-8-1 OU
Road: 5-3 SU, 5-3 ATS, 5-3 OU
Sabonis has improved every year he has been in the league. He was acquired alongside Victor Oladipo in the Paul George trade, and he has blossomed into a star with the Pacers.
Sabonis is averaging more than 20.0 PPG for the first time in his career, and he is making 54.3 percent of his field goals and a respectable 32.7 percent of his threes.
The son of the legendary Arvydas Sabonis doesn't have the same perimeter touch as his father, but he is averaging a double-double as more of an interior presence.
Brogdon will be itching to play against his former team. Milwaukee dealt Brogdon to Indiana in a sign-and-trade in the summer of 2019. Brogdon has taken a much bigger role in the offense since coming to the Pacers. He is Indiana's leading scorer with 22.9 PPG, and he is making 45.7 percent of his field goals and 40.4 percent of his threes.
Brogdon is also dishing out 7.0 APG for the second straight year, highlighting how much his game has grown over the last five seasons.
Indiana's top two players will make the Pacers a playoff team, but the lack of a third quality starter does hurt them. They dealt Oladipo in order to land Caris LeVert in the James Harden trade. LeVert was discovered to have a mass on his kidney during the physical, and he is out indefinitely after undergoing surgery to remove it.
Turner isn't much of a scoring threat, but he is one of the top interior defenders in the league. Turner leads the league with 3.9 blocks per game, and that's 1.2 BPG more than second place Rudy Gobert. Indiana's big man has some nice hands too with 1.3 steals a night.
Milwaukee Bucks Betting Outlook
Inside the Stats (2020-2021)
Overall: 12-8 SU, 9-11 ATS, 12-8 OU
Home: 8-2 SU, 6-4 ATS, 6-4 OU
Giannis Antetokuonmpo has not been as dominant as he was in his last two MVP seasons. He is still one of the most fearsome players in the league though with a unique skillset. Antetokuonmpo is averaging 27.3 PPG, 11.0 RPG, and 5.7 APG this season.
The Greek Freak has had two glaring shortcomings in his game this season. He hasn't been able to make threes or free throws on a consistent basis.
Antetokuonmpo is making just 28.0 percent of his threes and 59.3 percent of his free throws on the year. While he is in line with his career three-point shooting percentage, he is 12 points below his career free throw percentage. The reigning NBA MVP is just 3-17 from beyond the arc in his last six games.
Holiday has played well, making 48.3 percent of his field goals and 37.9 percent of his threes. He is one of three Milwaukee players averaging at least five assists a game alongside Antetokuonmpo and Khris Middleton. Holiday now has at least 21 points with five rebounds and five assists in three straight games.
Middleton is one of the most efficient players in the league. He is averaging 21.2 PPG, 6.4 RPG, and 6.0 APG. He is making 51.7 percent of his field goals and 45.8 percent of his threes, but he has failed to score 20 points in four of his last five games.
Middleton does a nice job running the pick and role with Holiday, and that allows for some great chances as defenses are overly concerned with Antetokuonmpo.
Key Injuries
Indiana Pacers
SG Caris LaVert: Kidney - Out
SG T.J. Warren: Foot - Out
Milwaukee Bucks
Pacers vs. Bucks Prediction
It's not easy to win a back-to-back. Despite being up big, Indiana still played its starters for big minutes against Memphis on Tuesday night. That will hurt the Pacers' chances against the Bucks on Wednesday, as they will have to dip into their bench more.
Score Prediction: Bucks 124, Pacers 111
Best Bet: Milwaukee -8.5
Daily Newsletter - Sign Up Today!
Sign up to get daily betting columns and advice delivered directly to your inbox.
We may be compensated by the company links provided on this page.
Read more