NBA
Last Updated Aug 30, 2021, 9:46 AM
Trail Blazers vs. Nuggets Predictions, Odds, Preview
Feb. 23, 2021

by Jonathan Willis
NBA Expert
VegasInsider.com
Portland finds itself in a difficult position on Tuesday night. The Trail Blazers are coming off a 32-point loss to the Suns in Phoenix on Monday night, and they will have to travel to Denver to take on the Nuggets.
Denver is happy to be home after a four-game road trip where the Nuggets went 1-3, and this team is looking to take out its frustration in its last home tilt against a Western Conference opponent prior to the All-Star Break.
Trail Blazers vs. Nuggets Betting Resources
Betting Odds - Trail Blazers vs. Nuggets
Subject to Change
Spread: Nuggets -6
Money-Line: Denver -250, Portland +210
Total: 231
MVP candidate Nikola Jokic and the Nuggets return home following a 1-3 road swing. (AP)
Trail Blazers vs. Nuggets Current Form-Last Game
The Nuggets were hoping to continue their three-game winning streak when they kicked off last week's road trip. Denver was optimistic it would go no worse than 2-2 in its four games against Eastern Conference opponents, as Boston was the only team that was .500 or better.
Boston thumped Denver, 112-99 on Tuesday night despite a strong performance from Nikola Jokic. The Nuggets' center went 16-23 from the floor for a game-high 43 points in the defeat. JaMychal Green and Michael Porter Jr. combined to go 1-15 in the loss.
That defeat was followed by a last-second loss to Washington before Jamal Murray set an NBA record in Friday night's 120-103 victory over Cleveland. Murray became the first player in NBA history to score 50 points without attempting a free throw. He went 21 of 25 from the floor and 8-10 from beyond the arc to reach the milestone without a single freebie.
Murray kept up his hot shooting by making 11 of 20 field goals against Atlanta for a team-high 30 points on Sunday night, but the Nuggets fell 123-115 to the Atlanta Hawks in the final game of their road trip. Jokic had his worst shooting performance of the season in the loss, making just 5 of 15 field goals.
Portland has now lost two straight games after winning six in a row from February 9-17. The Trail Blazers' run during that stretch was impressive considering how short-handed this team is due to injury, but they have had letdowns with extra rest in their last two games.
They lost to Washington 118-111 on Saturday night prior to last night's 132-100 blowout in Phoenix. Nassir Little and Gary Trent Jr. were the only other Blazers to have more than 10 points outside of Damian Lillard. Meanwhile, Devin Booker had 34 points as the Suns had five players score in double digits.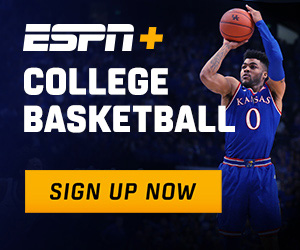 Trail Blazers vs. Nuggets Head-to-Head
Aug. 6, 2020* - Blazers 125 vs. Nuggets 115, Portland -4.5, Over 228.5
Feb. 4, 2020 - Nuggets 127 vs. Blazers 99, Denver -4.5, Over 225.5
Dec. 12, 2019 - Nuggets 114 vs. Blazers 99, Denver -7.5, Under 216.5
Oct. 23, 2019 - Nuggets 108 vs. Blazers 100, Denver -1.5, Under 218
*Game played at NBA Bubble in Orlando, Florida
(SU-Straight Up, ATS - Against the Spread, OU - Over-Under)
Portland Trail Blazers
Inside the Stats (2020-2021)
Overall: 18-12 SU, 16-14 ATS, 17-13 OU
Road: 10-6 SU, 11-5 ATS, 10-6 OU
Lillard has been carrying Portland on his back for over a month now. The loss of backcourt mate C.J. McCollum and frontcourt starters Zach Collins and Jusuf Nurkic have strained this team, but Lillard has ensured they will be at least a few games over .500 entering the second half of the season.
Portland's star guard is averaging 29.8 PPG and 7.9 APG this season. He boasts a 26.92 PER as he is knocking down 38 percent of his threes on 10.9 attempts per game, and he is getting to the charity stripe 7.7 times a night.
Trent has done an admirable job filling McCollum's shoes. He has been nearly as effective from beyond the arc, knocking down 43.1 percent of his threes, and that has helped take some of the pressure off Lillard. When McCollum returns from injury, Trent might be even more effective, as he can return to his natural role of shooting threes in a smallball lineup.
There isn't a real frontcourt for the Blazers without Nurkic and Collins. Enes Kanter is averaging a double-double, but he has a difficult time shutting down quality centers on the defensive end. Carmelo Anthony is still hanging on at the age of 36, yet he is a shadow of his former self. That could lead to some more opportunities for Little after his performance last night.
Denver Nuggets Betting Outlook
Inside the Stats (2020-2021)
Overall: 16-14 SU, 13-17 ATS, 21-9 OU
Home: 8-6 SU, 6-8 ATS, 10-4 OU
Jokic will be the Nuggets' first starter in the NBA All-Star Game in a decade next Sunday. He is having a career season and has an outside chance to be named NBA MVP.
Denver's star center leads the team in every major category with 26.6 PPG, 11.1 RPG, and 8.5 APG this season. He is making 56.4 percent of his field goals and over 40 percent of his threes. Jokic has been better on the defensive end too with 1.7 SPG and 0.6 BPG.
Denver likes to run the high pick-and-roll with Jokic and Murray. That has been difficult for opponents to figure out when Murray is shooting well, and the guard is having a solid season from the floor. He is making 47.7 percent of his field goals and 38.3 percent of his threes, but he doesn't get to the line nearly enough for a player averaging over 20 PPG.
We may be compensated by the company links provided on this page.
Read more