NBA
Last Updated Aug 30, 2021, 9:44 AM
Trail Blazers vs. Nuggets Predictions, Odds, Preview
June 1, 2021

by Michael Crosson
NBA Expert
VegasInsider.com
Western Conference postseason action will resume on Tuesday night with Blazers-Nuggets Game 5 set to take place at nine o'clock Eastern time on NBATV.
Trail Blazers vs. Nuggets Betting Resources
Betting Odds - Trail Blazers vs. Nuggets
Subject to Change
Spread: Nuggets -1.5
Money-Line: Denver -125, Portland +105
Total: 226
After bouncing back from consecutive losses with a blowout victory in Game 4, the Blazers return to Denver for Game 5 as a short two-point underdog against the homestanding Nuggets – which is the most neutral-leaning spread set between these teams since their series opener (POR +1).
The over-under for this event is currently stationed at OU 226 – which sits in the same ballpark as the previous totals set for this series, considering the numbers for those four events were all set somewhere between 225-228.
The Nuggets and Blazers have split the first four games of their series heading back to Denver for Game 5. (AP)
Nuggets vs. Trail Blazers Current Form
After riding out a bumpy 4-4 stretch to wrap up the regular season, Denver finished one loss short of falling to fourth place in the standings before postseason brackets locked – potentially landing Nikola Jokic and company in a first-round matchup against the red-hot Mavericks.
Instead, the fourth-place Clippers struggled along with the Nuggets down the homestretch – earning Denver the third seed, by default, and a shot at its division-rival from the Northwest in the first round.
On the other hand, the Trail Blazers barreled into the playoffs following wins in six-of-seven matchups to close out the regular season – carrying that momentum into the first-round by mounting a double-digit victory over Denver back in the series opener between these teams.
The Nuggets responded with back-to-back wins by an average of 12 points across the next two contests though, which was followed by another dominant Portland victory in Game 4 – deadlocking this rollercoaster of a series at 2-2 heading into Tuesday's bout.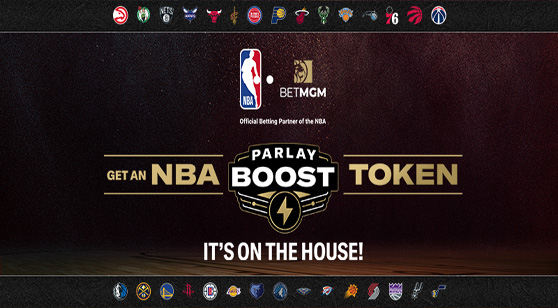 Nuggets vs. Trail Blazers Head-to-Head
May 29, 2021 - Trail Blazers 115 vs. Nuggets 95, Portland -4.5, Under 227.5
May 27, 2021 - Nuggets 120 at Trail Blazers 115, Denver +3.5, Over 227
May 24, 2021 - Nuggets 128 vs. Trail Blazers 109, Denver -2, Over 225
May 22, 2021 - Trail Blazers 123 at Nuggets 109, Portland +1, Over 226
May 16, 2021 - Trail Blazers 132 vs. Nuggets 116, Portland -8.5, Over 229
Apr. 21, 2021 - Nuggets 106 at Trail Blazers 105, Portland +1.5, Under 230
Feb. 23, 2021 - Nuggets 111 vs. Trail Blazers 106, Portland +6, Under 232
The Nuggets claimed victories in two-of-three regular-season matchups against Portland – with both of Denver's wins comfortably carrying 'under' results at an average of 214 points per game, and the Blazers' lone win cashing 'over' tickets thanks to Damian Lillard and company's 132-point offensive effort in the contest.
Denver and Portland kicked off their postseason journeys with an exciting back-and-forth affair in the first matchup of this opening round – as opposing superstars, Jokic and Lillard, dueled 34 point-performances over the course of the series opener.
The Blazers' supporting cast consistently came to the rescue in the form of Carmelo Anthony and Jusuf Nurkic throughout that event though, as the duo teamed up to match Dame's 34 points at a combined clip of 59% in the contest – clearly making a huge impact on the way to Portland's double-digit upset-victory in Game 1.
The Nuggets clapped back with a dominant victory of their own in Game 2 though, as Lillard received very little assistance to go along with his 42-point effort in the contest – highlighted by C.J. McCollum and Norman Powell being the only other members of the Blazers to crack double-digit scoring in the event.
Denver then cruised to a second straight victory in Game 3, as the Blazers ended up falling behind by double-digits before the sound of the first-quarter buzzer and proceeded to coast to defeat without ever regaining the lead.
The latest matchup between these teams looked strikingly similar to the series opener in Denver, as the Blazers jumped out to a double-digit lead in the first half and never looked back on the way to a blowout victory.
Portland's victory in Game 4 was pretty impressive under the given circumstances though – considering Lillard played terribly on Saturday night (1-10 FG), and Portland still managed to claim a dominant 20-point victory over the third-seed in the West.

(SU-Straight Up, ATS - Against the Spread, OU - Over-Under)
Portland Trail Blazers Betting Outlook
Inside the Stats (2020-2021)
Overall: 44-32 SU, 40-36 ATS, 41-35 OU
Road: 23-15 SU, 23-14 ATS, 23-14 OU
After getting bounced from last year's postseason in a quick five games to kick off L. A.'s dominant title run, the Blazers sprung onto the scene in the first round of this year's playoffs by claiming a statement-win in their series opener against Denver.
The Blazers have cooled off a little since throwing up 123 points on 48% from beyond the arc as they did back in Game 1. After picking up a blowout victory on Saturday night as a result of an elite defensive effort though, Portland appears to have officially claimed the drivers' seat in this series – despite two of the remaining games set to take place in Denver.
The Blazers leaned towards the high-scoring side of the spectrum during this year's regular season – with the total finishing up at 38-34 clip in matchups containing Portland, which ranked fourth across the conference in that department.
That trend has gained steam by frequently matching up against Denver as of late too – considering the total has gone 'over' in four of the last five Blazers' games, which includes their 132-116 victory over Denver that took place prior to the start of the postseason.
Denver Nuggets Betting Outlook
Inside the Stats (2020-2021)
Overall: 49-27 SU, 36-40 ATS, 42-34 OU
Home: 26-12 SU, 17-21 ATS, 24-14 OU
Despite the devastating knee injury Jamal Murray suffered back in mid-April, Denver kept the blinders on and plowed through the Western Conference standings during the second half of the regular season – claiming the third seed with a record of 47-25, which has slated them for a favorable first-round matchup against Portland.
The Nuggets were rudely awakened in their postseason opener against Portland though, as the Trail Blazers went off for 123 points at an impressive 19-of-40 clip from beyond the arc during the event – resulting in a rare double-digit victory for an underdog in Ball Arena.
Fortunately for Denver, things have leveled out from long-range over the course of the following games, considering the Blazers shot just 33% from downtown across Games 3 and 4 – resulting in a two-game split.
Betting the 'over' in Nuggets' games was a profitable trend to follow during the regular season, with the total finishing up at a 39-33 mark in matchups containing Denver – which ranked third across the conference in that department.
That high-scoring trend appears to be carrying momentum into the playoffs too – highlighted by the total going 'over' in four of six games to close out Denver's regular-season campaign, and three of four to kick off this series against Portland.
Key Injuries
Portland Trail Blazers
PF Zack Collins: Ankle - Out
Denver Nuggets
SG Jamal Murray: Knee - Out
SG P.J. Dozier: Groin - Out
SG Will Barton: Hamstring - Out
Trail Blazers vs. Nuggets Player Prop Best Bet
Nikola Jokic – Over 31.5 Points (-102)
After averaging 36 points per game on 58% from the floor across his first three postseason outings, Jokic struggled to get things going offensively during Denver's Game 4 matchup in Portland this past Saturday – tallying just 16 points at a 39% clip on the way to a brutal, 20-point loss.
I'll back the Joker to be better here, as Denver doesn't stand a chance the rest of the way in this series without an extensive amount of scoring production from its superstar big.
Trail Blazers vs. Nuggets Prediction
After winning Games 2 and 3 by an average of 12 points, the Nuggets fell apart in Game 4 behind Jokic's miserable offensive performance and some obvious kinks at the defensive end of the floor.
I'll take Denver to bounce back here though, as the Nuggets are likely due to deal some retaliatory damage at home in this matchup.
Score Prediction: Nuggets 118, Trail Blazers 109
Best Bet: Denver -1.5
We may be compensated by the company links provided on this page.
Read more