NBA
Last Updated Aug 30, 2021, 09:44 AM
Suns vs. Bucks Predictions, Odds, Preview
July 14, 2021

by Michael Crosson
NBA Expert
VegasInsider.com
The NBA Finals will resume this Wednesday night with the Suns and Bucks set to square off for Game 4 in Milwaukee, Wisconsin at nine o'clock Eastern time on ABC.
NBA Finals Popular Betting Resources
NBA Finals Game 4 Best Bets
Betting Odds - Suns vs. Bucks
Subject to Change
Spread: -4.5
Money-Line: Bucks -180 Suns +155
Total: 220
After bouncing back from a pair of road losses with an emphatic 20-point win at home in Game 3, the Bucks head into Game 4 of the NBA Finals as a 4.5-point favorite over the Suns at Fiserv Forum – which is roughly the same spread Milwaukee covered in its previous victory (MIL -4.5).
The total for Wednesday's fourth contest is stationed at OU 220.5 – which is a slight bump down from the opening mark in Game 3 (U 222).
Suns vs. Bucks Current Form
This year's playoffs were completely ravaged by injuries, and the Suns and Bucks are no exception to that claim – considering Chris Paul previously dealt with a shoulder issue and Covid-19, Devin Booker was forced to wear a protective mask after getting head-butted, and Giannis Antetokounmpo was questionable for Game 1 of this series with a hyperextended left knee.
The Suns also significantly benefited at the disposal of their opponents' injury concerns during their postseason journey – as Phoenix quickly sped past the Lakers, Nuggets, and Clippers in just 16 games (12-4), which presumably would've been more tedious if Anthony Davis, Jamal Murray, or Kawhi Leonard were healthy for those series.
Milwaukee's path, on the other hand, wasn't laid out quite as nicely, considering the Bucks were required to go through Miami, Brooklyn, and Atlanta on the way to this year's NBA Finals – nonetheless, requiring just one more game than Phoenix to raise their respective conference banner.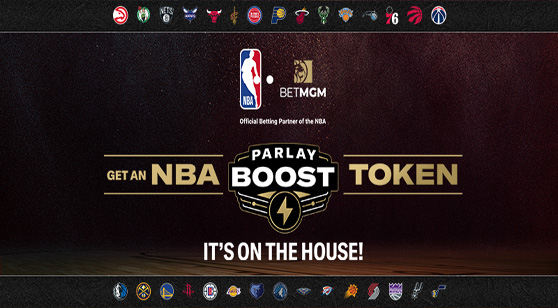 After their exhausting Eastern Conference title run, the Bucks finally ran into a buzzsaw in the Valley to kick off the NBA Finals – as Phoenix claimed a pair of convincing double-digit victories at home in Games 1 and 2 behind a pair of admirably cohesive shooting efforts (118 PPG, 49.7% FG, 41.9% 3FG).
This series returned to Milwaukee's home turf for Game 3 though, where the Bucks have been nearly untouchable throughout the postseason (8-1, +127) – and they couldn't be touched again this past Sunday, as Milwaukee erupted for a blowout victory at home behind a combined 80-point effort on 55% shooting from Antetokounmpo, Khris Middleton, and Jrue Holiday.
Suns vs. Bucks Betting Resources
The Milwaukee Bucks have won 16 of their last 17 games when playing inside the Fiserv Forum. (AP)
Suns vs. Bucks Head-to-Head
Jul. 11, 2021 - Suns 100 vs. Bucks 120, Milwaukee -4.5, Under 222
Jul. 9, 2021 - Suns 118 vs. Bucks 108, Phoenix -4.5, Over 221
Jul. 7, 2021 - Suns 118 vs. Bucks 105, Phoenix -5, Over 219.5
Apr. 19, 2021 - Suns 128 at Bucks 127 (OT), Phoenix +3, Over 232
Feb. 10, 2021 - Suns 125 vs. Bucks 124, Phoenix +4, Over 229
The Suns picked up two thrilling victories against Milwaukee during the regular season, as both non-playoff matchups between these teams were decided by a narrow one-point margin – including a one-point overtime victory in the second bout.
Prior results should always be taken with a grain of salt, but six out of the last seven meetings between Milwaukee and Phoenix have gone 'over' the opening number set for Wednesday's matchup (OU 220.5) – with the first three games of this series having 223 points scored per contest.
Make note though, Sunday's third matchup was the lone event in the previously mentioned grouping that stayed under 220.5 points – but the pace was still strikingly reminiscent of Games 1 and 2 in Phoenix, considering the Bucks also scored over 115 points and won by double-digits at home in Game 3.
(SU-Straight Up, ATS - Against the Spread, OU - Over-Under)
Phoenix Suns Betting Outlook
Inside the Stats (2020-2021)
Overall: 65-26 SU, 55-34-2 ATS, 50-40-1 OU
Road: 30-15 SU, 25-18-2 ATS, 24-21 OU
When DeAndre Ayton gets in foul trouble as he did in Games 2 and 3 (9 PF), Phoenix clearly doesn't possess a viable defensive solution for Antetokounmpo – but it might not matter all that much, considering Giannis went off for 42 points on 15-of-22 shooting in Game 2, and the Suns were still victorious in the event by a double-digit margin.
Since adequately containing Antetokounmpo can be exhausting and nearly impossible at times, the Suns' best shot at winning this series may be slowing down his All-Star sidekicks – Middleton and Holiday.
Phoenix's two victories to start this series were significantly aided by the offensive struggles of Middleton and Holiday during those events – considering the duo posted a combined average of 33.5 points on 36.3% shooting across Games 1 and 2 in the Valley.
In Game 3 though, the Suns appeared to completely lose track of Milwaukee's accessory scoring options – as this time around, Middleton and Holiday combined for 39 points on 50% from the floor to help easily secure Milwaukee's first win of the series.
Milwaukee Bucks Betting Outlook
Inside the Stats (2020-2021)
Overall: 59-33 SU, 43-49 ATS, 49-41-2 OU
Home: 34-11 SU, 24-21 ATS, 25-20 OU
Despite venturing down a long, bumpy road to the NBA Finals, the Bucks still dodged the dreaded injury bug for most of their current postseason campaign – considering the only player listed on Milwaukee's injury report heading into the ECF was Donte DiVincenzo, who received ankle surgery over a month ago.
Milwaukee's worst nightmare became a frightening reality against Atlanta though, as Antetokounmpo got tangled up with Hawks' center Clint Capela on a lob attempt and hyperextended his knee in the second half of Game 4 – sidelining the former MVP for the final two matchups of the ECF, which also left his status in jeopardy for Game 1 of this series.
Giannis took things easy on offense in his first game back from injury, as he cruised through Milwaukee's series-opening loss to Phoenix with just 20 points on 6-of-11 from the field. Antetokounmpo looked like the healthiest player on the court in the following two events though – considering the superstar torched Phoenix for an average of 41.5 points on 64.4% from the floor across Games 2 and 3 of the NBA Finals.
Key Injuries
Phoenix Suns
SF Dario Saric: Knee - Out
Milwaukee Bucks
SG Donte DiVincenzo: Foot - Out
Suns vs. Bucks Player Prop Best Bet
After scoring 29 points on 12-of-26 from the field in the first matchup of this series, Middleton visibly took a backseat to Antetokounmpo during Milwaukee's following two outings – and rightfully so, averaging just 14.5 points on 15 field goal attempts in Games 2 and 3, compared to Antetokounmpo's 41.5 points on 22.5 attempts across those events.
I'll back Khris to ramp up his scoring production in Game 4 though, as Giannis seems long overdue to receive a surge of assistance from his streaky supporting cast – and I think that surge will end up coming in the form of Middleton on Wednesday night.
Best Bet: Middleton Over 24.5 (-108)
Suns vs. Bucks Prediction
After bouncing back from a pair of double-digit road losses with an emphatic 20-point victory at home in Game 3, the Bucks head into Game 4 of the NBA Finals as a 4.5-point favorite over the visiting Suns – which is roughly the same spread Milwaukee covered in its previous bout (MIL -4.5).
I'll lay the points with the Bucks here, as the first three matchups of this series were separated by an average margin of 14.3 points – and while I wouldn't necessarily bank on another blowout in Game 4, I still think there's a good chance Milwaukee evens things up with a comfortable win and sends this series back to the Valley knotted up at two games apiece.
Score Prediction: Bucks 116 Suns 108
Best Bet: Bucks -4.5
We may be compensated by the company links provided on this page.
Read more