NBA
Last Updated Aug 30, 2021, 09:44 AM
Suns vs. Bucks Predictions, Odds, Preview
July 20, 2021

by Michael Crosson
NBA Expert
VegasInsider.com
The NBA Finals will resume and possibly conclude this Tuesday night with the Bucks and Suns set to square off for a crucial sixth matchup in Milwaukee, Wisconsin at nine o'clock Eastern time on ABC.
NBA Finals Popular Betting Resources
NBA Finals Game 6 Best Bets
Betting Odds - Suns vs. Bucks
Subject to Change
Spread: Bucks -5
Money-Line: Bucks -200 Suns +175
Total: 222
After escaping with a thrilling road victory in Game 5, the Bucks travel back to Fiserv Forum for Game 6 of the NBA Finals as a five-point favorite over the visiting Suns – which is roughly the same spread Milwaukee covered in its first two home matchups of this series (MIL -4.5).
The over-under for Tuesday's event has climbed up to OU 222 – marking the highest total set for a matchup in this series.
Suns vs. Bucks Current Form
After venturing down an exhaustingly tedious 17-game path to claiming an Eastern Conference title, the Bucks immediately ran into a buzzsaw in Phoenix to open this year's championship series, as the Suns posted a pair of convincing double-digit victories behind two admirably cohesive shooting efforts at home in Games 1 and 2 (118 PPG, 49.7% FG, 41.9% 3FG) – putting Milwaukee behind the 8-ball yet again to start the NBA Finals.
With the longevity of this series seemingly hanging in the balance following its opening pair of events, the Bucks and Suns traveled to Milwaukee's Fiserv Forum for their next two bouts – a place Milwaukee has been nearly untouchable at this postseason (9-1, +133).
And lo and behold, the Bucks couldn't be touched at home again in the next two matchups as Milwaukee cruised to its first victory of the series in blowout fashion in Game 3 (120-100), which was followed by a relatively comfortable come-from-behind win in Game 4 (109-103) – thanks to a timely fourth-quarter surge from the Bucks' supporting cast (Khris Middleton 14 PTS, Pat Connaughton 8 PTS).
Bringing us to the fifth event of this series in Phoenix, which was easily the wildest matchup between these teams so far, as the Bucks and Suns both led by staggering amounts throughout Saturday's affair – highlighted by Milwaukee's advantage expanding to double-digits with just three minutes left to play.
The Suns admirably trimmed that lead down to one point as the one-minute mark approached in Game 5 though – but ultimately, Phoenix's late-game effort wasn't quite enough to top Milwaukee in Saturday's event, as Jrue Holiday ended up stripping Devin Booker in the final seconds, which blissfully transitioned to an alley-oop for Giannis Antetokounmpo at the other end to all but seal the Bucks' third straight victory.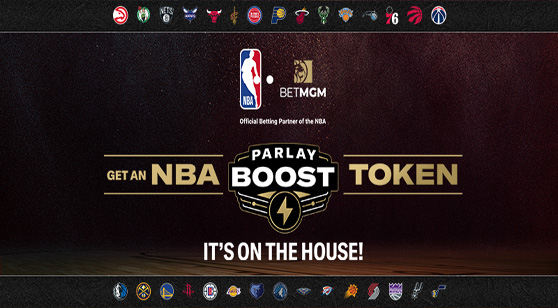 Suns vs. Bucks Betting Resources
Khris Middleton and the Bucks look to knock out the Suns in Game 6 on Tuesday night and capture the NBA title. (AP)
Suns vs. Bucks Head-to-Head
Jul. 17, 2021 - Bucks 123 at Suns 119, Milwaukee +3.5, Over 219.5
Jul. 14, 2021 - Bucks 109 vs. Suns 103, Milwaukee -4.5, Under 220.5
Jul. 11, 2021 - Bucks 120 vs. Suns 100, Milwaukee -4.5, Push 220
Jul. 9, 2021 - Suns 118 vs. Bucks 108, Phoenix -4.5, Over 221
Jul. 7, 2021 - Suns 118 vs. Bucks 105, Phoenix -5, Over 219.5
Apr. 19, 2021 - Suns 128 at Bucks 127 (OT), Phoenix +3, Over 232
Feb. 10, 2021 - Suns 125 vs. Bucks 124, Phoenix +4, Over 229
The Suns picked up a pair of thrilling victories against Milwaukee during the regular season, as both non-playoff matchups between these teams were decided by a narrow one-point margin – including a one-point overtime victory in overtime to cap off their annual two-game set.
Prior results should always be taken with a grain of salt, but eight of the last 10 meetings between Milwaukee and Phoenix have gone 'over' the opening number set for Tuesday's matchup (OU 222) – highlighted by the first three matchups of this series all going over at an average of 223 points per contest, and Game 5 also eclipsing that mark easily with a score of 123-119 (O 219).
(SU-Straight Up, ATS - Against the Spread, OU - Over-Under)
Phoenix Suns Betting Outlook
Inside the Stats (2020-2021)
Overall: 65-28 SU, 55-36-2 ATS, 51-41-1 OU
Road: 30-16 SU, 25-19-2 ATS, 24-22 OU
After Phoenix posted a pair of convincing double-digit victories at home in Games 1 and 2, and emerged as a -500 favorite to win the title – I really thought, at the absolute least, the Suns would return to the Valley for Game 5 with a chip on their shoulder, and restore my initial overwhelming confidence in them to close out Milwaukee in this series.
But after watching Phoenix cling on for dear life through a crazy rollercoaster ride in Game 5 that was primarily navigated by the Bucks, I'm not so sure about the Suns' chances of bouncing back with two straight victories in Games 6 and 7.
The Suns have adequately demonstrated throughout this series that they possess just as much talent as Milwaukee up-and-down the roster – and personally, I think Phoenix seems to consistently wield a greater amount of accommodating depth.
Phoenix needs to step things up on defense to make this series competitive down the stretch though – considering Antetokounmpo, Holiday, and Middleton teamed up for a series-high 88 points on 57.5% shooting during the Suns' pivotal loss in Game 5.
Milwaukee Bucks Betting Outlook
Inside the Stats (2020-2021)
Overall: 61-33 SU, 45-49 ATS, 50-42-2 OU
Home: 35-11 SU, 25-21 ATS, 25-21 OU
If you are ever wondering how much fan presence and home-court advantage potentially factor into a team's success over the course of a playoff run – you can always look to Milwaukee to find a glaring example of the overarching discrepancy among the league's home-away split during the postseason.
The Bucks are 9-1 at home this postseason, compared to 6-6 on the road – with Milwaukee's nine home wins in the playoffs coming by an average margin of 14.4 points, and their six road losses coming by an average of 15.3 points.
All that said, the Bucks still don't appear to be a completely impenetrable force at Fiserv Forum – considering Milwaukee lost a stunner at home in Game 1 of the Eastern Conference Finals to Atlanta (116-113) and averaged just 99 points per outing across three contested home victories against Brooklyn.
Key Injuries
Phoenix Suns
SF Dario Saric: Knee - Out
Milwaukee Bucks
SF Thanasis Antetokounmpo: COVID - Out
SG Donte DiVincenzo: Foot - Out
Suns vs. Bucks Player Prop Best Bet
Chris Paul – Over 21.5 Points (-112)
Despite winning Rookie of the Year in 2006, getting named to 11 All-Star teams, 10 All-NBA teams, and accomplishing several other outstanding feats throughout his magnificent career – I think it's fair to speculate, if Chris Paul could trade away all his accolades for one championship ring, he would make the swap in a heartbeat.
I'll back CP3 to leave everything out on the floor in Game 6, as this might be the future Hall of Famer's last realistic opportunity to get a title under his belt – and I expect him to make the most of it.
Suns vs. Bucks Prediction
After escaping with a thrilling road victory in Game 5, Milwaukee travels back to Fiserv Forum for Game 6 of the NBA Finals as a five-point favorite over the visiting Suns – which is roughly the same spread the Bucks covered in their pair of home victories to open this series (MIL -4.5).
I'll take the points with Phoenix here, as I still think there's a decent chance Milwaukee escapes with a victory and closes out this series at home on Tuesday night – but I have to imagine CP3 and the Suns won't be going down without a tenacious fight.
Score Prediction: Suns 109, Bucks 108
Best Bet: Phoenix +5
We may be compensated by the company links provided on this page.
Read more